This past week in Geneva, all the major auction houses held their annual springtime sales of rare and important wristwatches, which brought in noteworthy collectors and dealers from far and wide. While it may have been Phillips that broke the record twice for the highest price paid for a vintage Rolex at auction, Christie's sold a number of exciting and stunning vintage Rolex lots from the brand's most desirable lines, that should by no means go overlooked. Without delay, let's analyze the results of this momentous sale.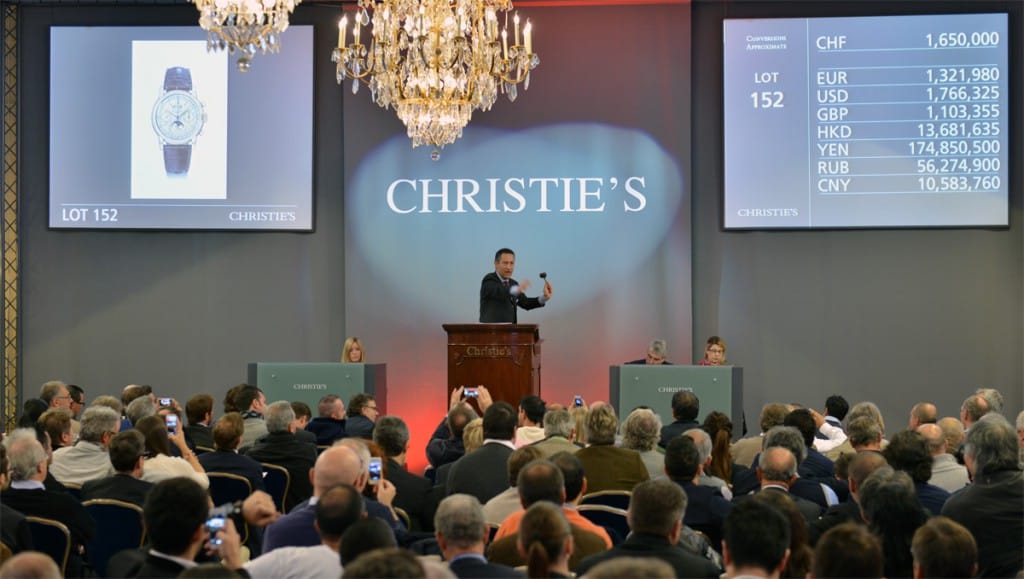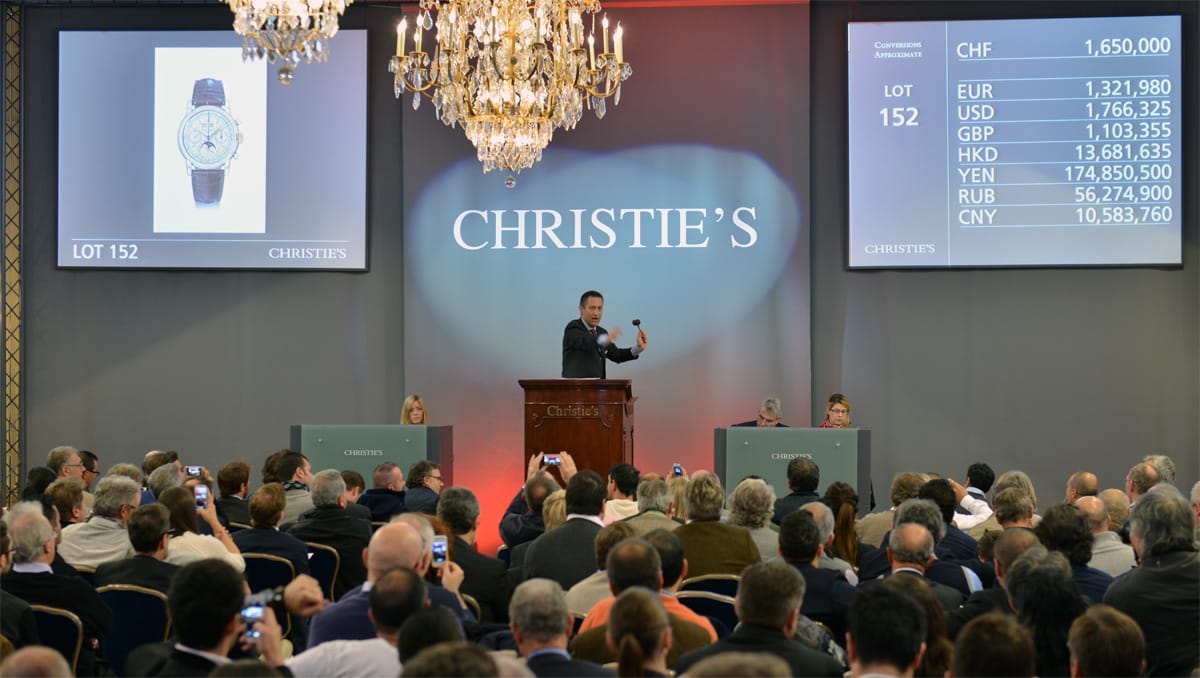 Lot 271: Ref. 6241 "John Player Special" Paul Newman Daytona
For collectors of rare vintage Rolex chronographs, it really doesn't get any better than a Paul Newman Daytona. These greatly appealing variants of the already iconic Daytona got their name after notable Italian collectors noticed the actor and professional racing driver wearing a Ref. 6239 that featured an exotic dial in various photographs, and the rest, as they say, is history. Today, Paul Newman Daytona's to continue to trade for more and more with the passing of each and every day, making them quite attractive to those looking to invest in vintage watches.
In Monday's sale at Christie's, an extremely rare example executed in 18K yellow gold was sold for an astonishing $313,296, and upon taking a closer look at the watch in question, it's easy to see why. Its dual-color dial is in immaculate condition, with all luminous plots still intact, and as if that wasn't enough, the gold case also happens to be especially thick, indicating that the watch hasn't repeatedly fallen victim to the infamous polishing wheel in the past. Experts and aficionados refer to this particular configuration of the Paul Newman Daytona as the "John Player Special," in that its gold case and black dial resemble the livery of the JPS sponsored Formula One Lotus, which legendary driver Ayrton Senna famously drove back in the mid 1980s. The price that this piece ultimately realized further reinforces the fact that above all, condition is king.
Lot 272: Ref. 6200 "Explorer Dial" Submariner
When the Rolex Submariner first became available for purchase in 1954, consumers had the choice of three different references, one of which was the now highly coveted Ref. 6200. Unlike the Ref. 6205 and 6204, the 6200 boasted a greater water resistance rating of 200 meters, which made it the most capable offering of the available three, and on top of that, it featured a Brevet-marked "big crown" which has since gone on to become a. It goes without saying that the Ref. 6200 Submariner is a special watch in Rolex's history, and judging by how much the example offered by Christie's brought in earlier this week, it would seem as if important collectors would agree.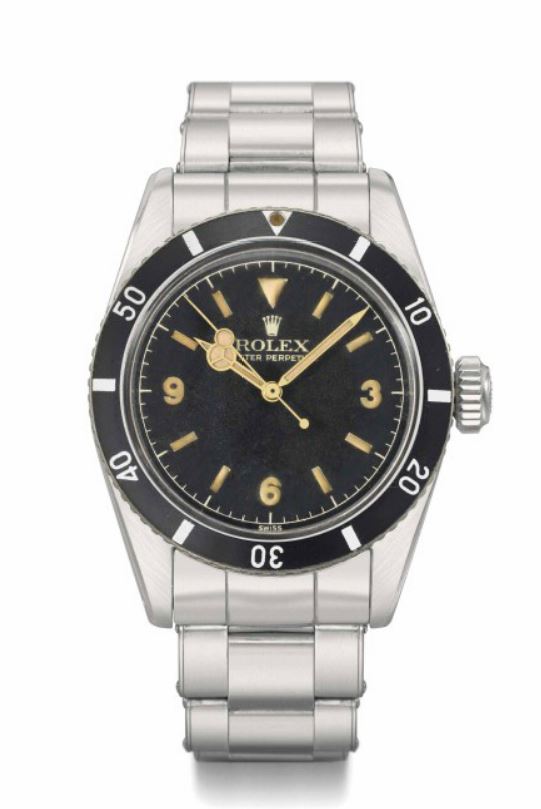 After a brief period of intense bidding, the "Explorer Dial" Ref. 6200, with original, extended-length hands, and arabic numeral markings at 3, 6, and 9 o'clock realized a sale price of $300,970, which exceeded the high estimate by just under $100,000. As an added bonus, lot 272 also included a period correct box and outer packaging.
Lot 273: Ref. 6542 GMT Master with Tropical Dial
While finding vintage Rolex sports models in clean shape continues to become an increasingly difficult task, one reference that has always seemed to be rather tough to track down in untouched condition is the original GMT Master, Ref. 6542. This is largely due to the fact that upon leaving the factory in 1954, these watches were fitted with bezel inserts made of bakelite — a particularly fragile early plastic, prone to cracks and discoloration. Over time, many of these bezels inserts would eventually be replaced at Rolex service centres with later, metal inserts, thus compromising their overall originality.
Following the sale of the aforementioned Ref. 6200 Submariner, an impressive Ref. 6542 GMT Master went up on the block, and more than doubled its high estimate by realizing a $202,359 sale price. Although it is true that pieces tend to command more at auction, this number makes sense, as the example featured a stunning, copper-tone tropical dial, even aging of all luminous material, and a rare "roulette date wheel," in which the color of the numbers alternate back and forth between red and black.