After a week of bidding the Bob's Watches Box & Papers Online Auction closed with a final sales total of nearly half a million dollars.
The Bob's Watches Box & Papers Online Auction, in partnership with Wind Vintage, closed last night – well exceeding initial expectations for this very special auction. Not only was this the first auction Bob's Watches ever hosted featuring only Rolex watches complete with their original box and papers, what really made The Box & Papers Online Auction so special was the absence of buyers premiums.
Here are the Bob's Watches Box & Papers Online Auction results by the numbers:
1,000+ registered participants
54 countries represented
$489,400 total in sales at final hammer
12 watches sold
We've also put the above data in an easy to consume format for those interested in sharing the results of this Rolex auction.
Copy the below code to share this infographic on your site.
Congratulations to the winners of these incredible watches and a very special thank you to everyone who helped make this auction happen. We are looking forward to planning more special auctions in the not-too-distant future. Stay tuned for updates on future auctions by following Bob's Watches on Instagram and signing up on our auctions page.
You can view a few of the most popular watches sold at this auction below.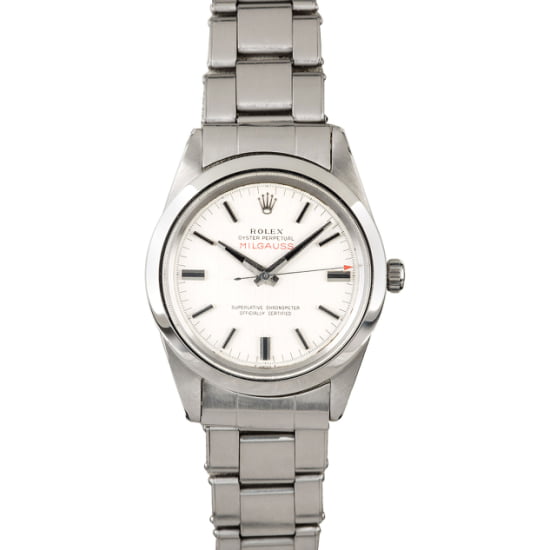 Vintage Rolex Milgauss 1019 | Hammer Price: $41,000
The original watch owner's wife bought this watch for him in 1970 in Detroit, Michigan. He really enjoyed wearing the watch, especially on their anniversaries. When he wore the watch out and about, he would get a lot of compliments, as people recognized it as a Rolex. The watch was purchased brand new and has only one previous owner, who had worked for years as an insurance physical damage appraiser, and also owned his own appraisal service and a collision shop. This watch was a special gift to from his wife to him, and he purchased for her a cameo bracelet with different cameos in an array of colors, which she still owns.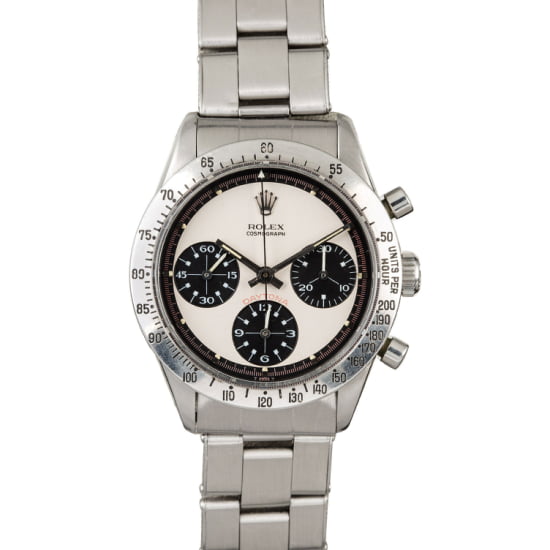 Vintage Rolex Daytona "Paul Newman" 6239 | Hammer Price: $215,000
The previous owner was an 87-year old retired physician. In the 1970's, his wife purchased the Paul Newman Daytona as a gift for only $250. She bought it for him after he developed an extreme interest in sailboat racing, although he never actually used the watch for its functional purpose. He raced for many years in Lake Huron and wore the watch daily for decades. However, a couple of years before he sold the watch, he started to reflect on his own health, since he was now in his early 80s. After learning about how his watch had significantly increased in value over the years, he was concerned about the watch being stolen so he decided to sell it to Bob's Watches.
Vintage Rolex Submariner 1680 | Hammer Price: $29,000
The previous owner purchased the watch from a dealer in Denver in the 1970's. He wore the same watch almost every day for 50 years and loved how throughout all 50 years, the watch didn't need any repair, apart one jewel. "Nothing I've owned has performed as well." He always felt better with a Submariner on his wrist, so after he sold his Submariner to us, he purchased a brand new one. This watch has been to the top of most "fourteeners" in Colorado, which are hiking summits with an elevation of 14,000ft and higher.
New Rolex GMT-Master II 126710 "Pepsi" | Hammer Price: $22,000
One of the hottest watches on the market today is the Rolex GMT-Master II reference 126710BLRO, also known as the new "Pepsi GMT" due to its red and blue bezel, but this with the twist of having a Jubilee instead of Oyster bracelet. This watch debuted at Baselworld in March 2018 with the first deliveries in June. The secondhand price has quickly risen to over double the retail price. At its core, the newest GMT Master II closely resembles the original GMT-Master in stainless steel from decades ago, while offering several modern upgrades.