The Rolex Daytona Capsule Collection sale that we were proud to offer in partnership with Sotheby's was a resounding success. And now Sotheby's plans to get in on the rising demand (and prices) for vintage Omega Speedmaster watches with a dedicated Speedmaster event dubbed Omega Speedmaster: To the Moon and Back.
Omega Speedmaster: To the Moon and Back
The landmark auction takes place in New York on July 19 – just a few days shy of the 50th anniversary of the historic Apollo 11 lunar landing, when the Speedmaster made horological history as the first watch worn on the surface of the Moon, thanks to Buzz Aldrin (and a faulty Lunar Module timer).
The sale will feature some of the world's rarest, most important, and expensive Speedmaster watches ever created, including two Reference 2915-1s – the first Speedmaster model ever created (circa 1959), a full decade before the watch would go to the Moon; and an incredibly cool, black dial Alaska III Prototype, made for NASA's Space Shuttle program in 1978.
The 2915s carry estimates of up to $200,000 and $250,000 (respectively), while no estimate has been released for the Alaska III. The remaining highly curated selection of watches has all been vetted by Omega itself, avoiding any issues of provenance and originality.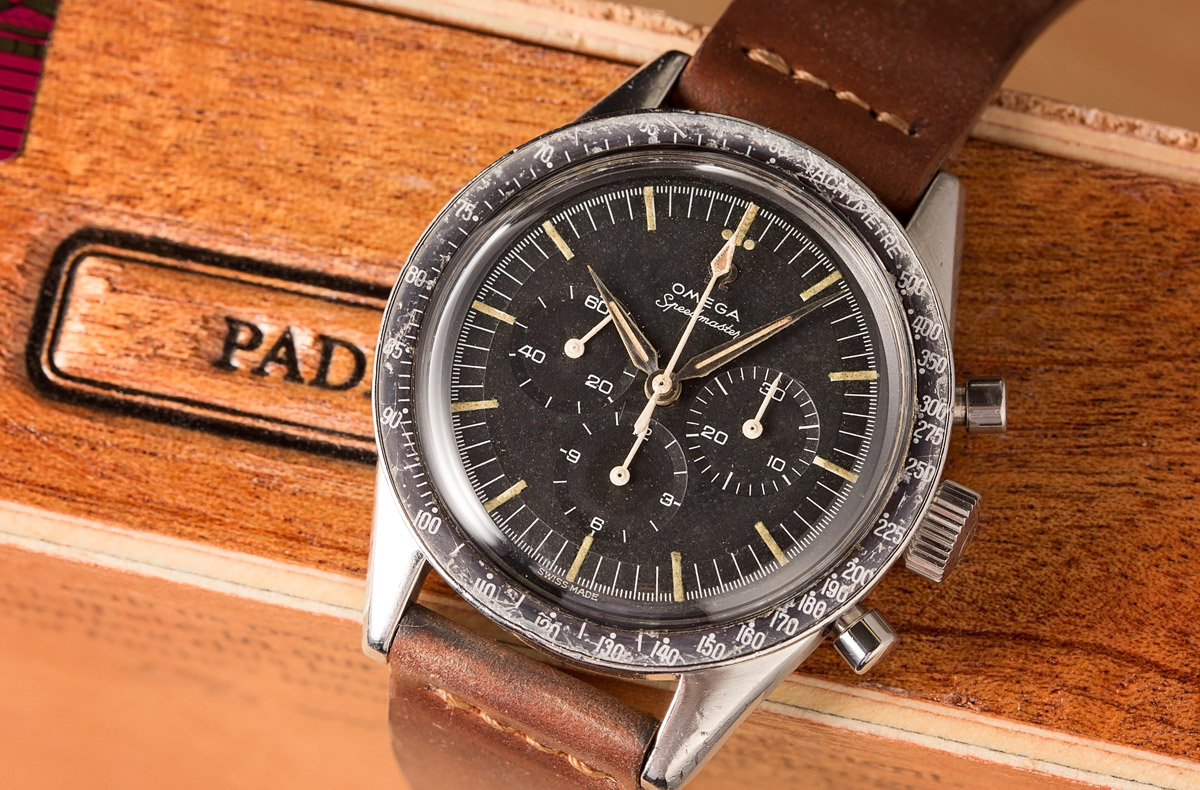 A Maturing Speedmaster Market
The Sotheby's sale clearly supports the evidence we cited earlier that the vintage Speedmaster market seems to be "maturing"; indeed it might even be called the new Daytona. There have been thematic Daytona auctions for a number of years thanks to buoyant prices for the iconic sports model, and the fact that the Speedmaster is now following suit shows that it has finally come into its own in terms of value and collectability, thus justifying six-figure prices.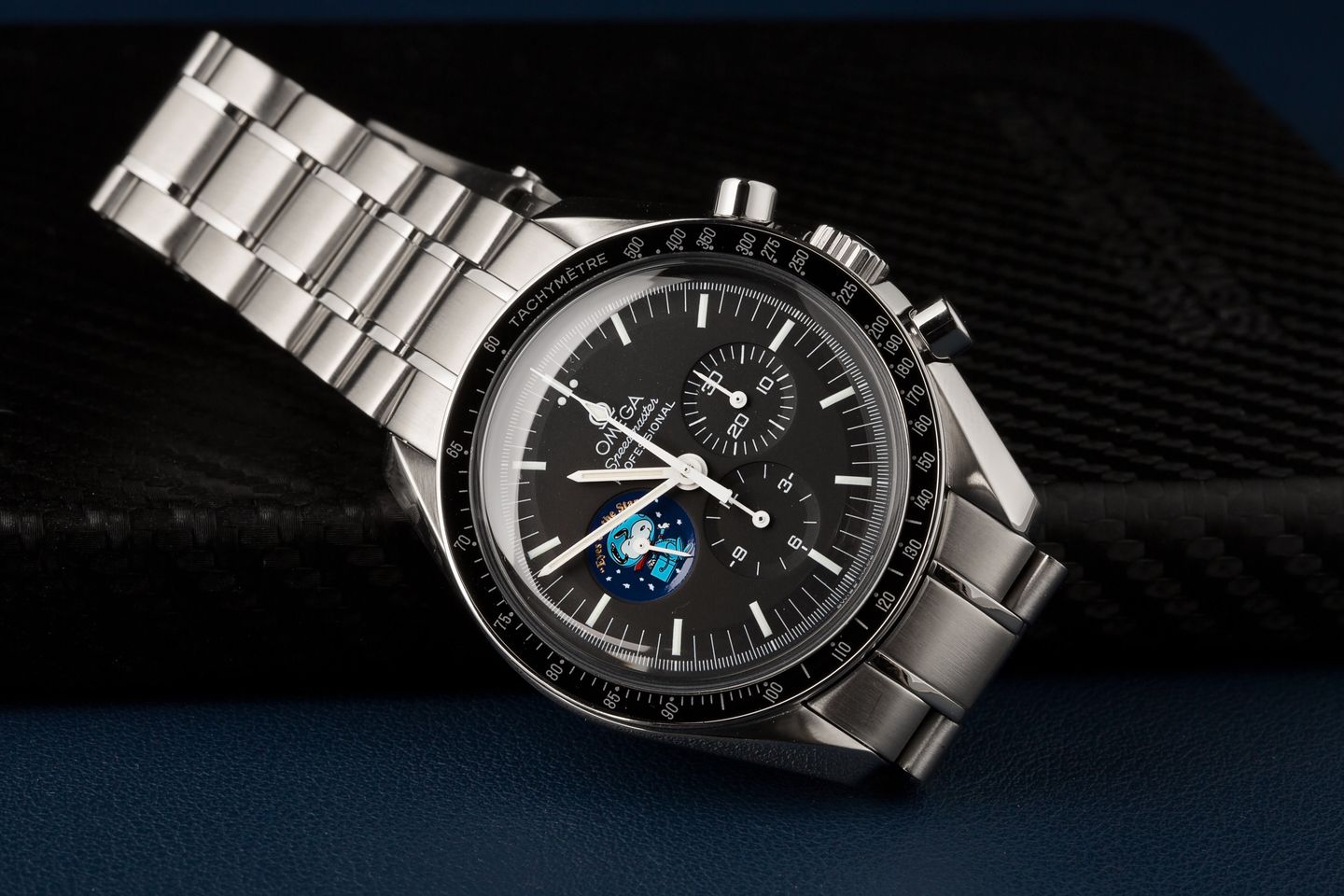 Unlike the vintage Daytona market however, where rare dial variations are (generally speaking) the primary factor behind eye-popping prices, high values in the vintage Speedmaster market are often dictated by the age of the watch. So safe to say we'll be keeping an eye on those '59s….