A recap of the "OMEGA SPEEDMASTER 50" preview in L.A.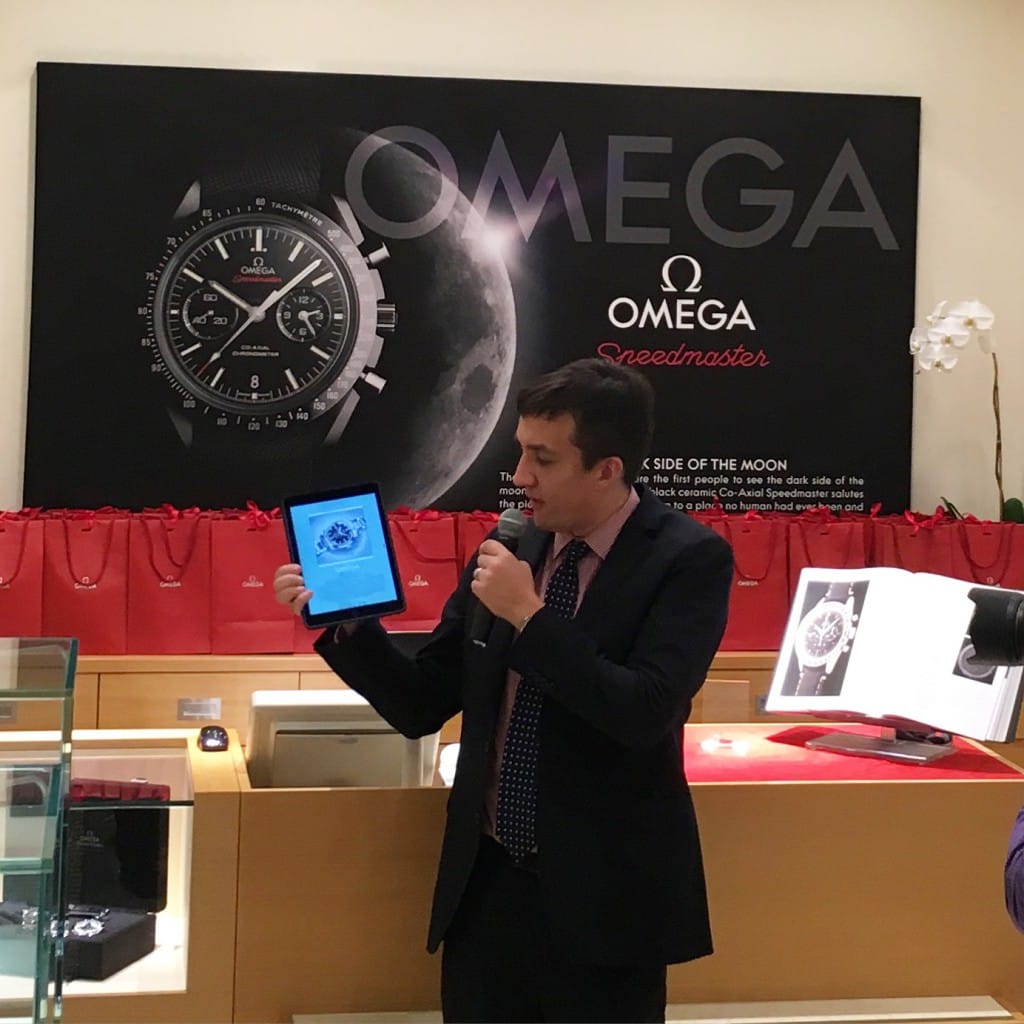 Gearing up to the much anticipated Christie's "OMEGA SPEEDMASTER 50" auction that will be held in New York City in December, the incredible collection of significantly historical OMEGA watches has begun its countrywide preview tour. And I had the distinct pleasure of attending the first leg of the tour at the Beverly Center in Los Angeles last night hosted by Eric Wind, Vice President, Senior Specialist of Watches of Christie's.
Dedicated to the iconic OMEGA Speedmaster chronograph, the upcoming thematic sale will include 50 lots – a tribute to the 50th anniversary of the 1965 Gemini IV Spacewalk by astronaut Edward White. When White made history that day by taking the first spacewalk by the United States of America, he had a Speedmaster wrapped around his spacesuit. In fact, 1965 was also the same year that the Speedmaster was flight qualified for all NASA missions.
The Speedmaster was first unveiled in 1957 and it was originally designed as a watch for racecar drivers, yet, through its historical space exploration journeys, it has become a part of American history. And some of the highlights of the "OMEGA SPEEDMASTER 50" sale will feature some very historically significant Speedmasters, including the watch that accompanied Captain Ron Evans to the Moon aboard Apollo 17, as well as an 18k yellow gold Speedmaster,  made especially for him.
The 50 lots within the sale tell the story of the OMEGA Speedmaster, starting with the first Speedmaster reference, 2915-1, from 1957 up until the 40th anniversary of the Apollo 11 Mission commemorative Speedmaster from 2009, and some fantastic pieces in between. It was a real joy to see the curated selection by Christie's up close and personal.
And with that, here are more vintage timepiece pictures of the evening for you to enjoy.