As the leading online retailer for pre-owned Rolex watches, Bob's Watches is always looking for ways to improve the customer experience. And now, we are proud to announce two new features that will do just that. The Bob's Watches' website now includes an enhanced faceted navigation and a "Compare Watches" function to make finding that perfect Rolex even easier. Let's dig in and take a closer look.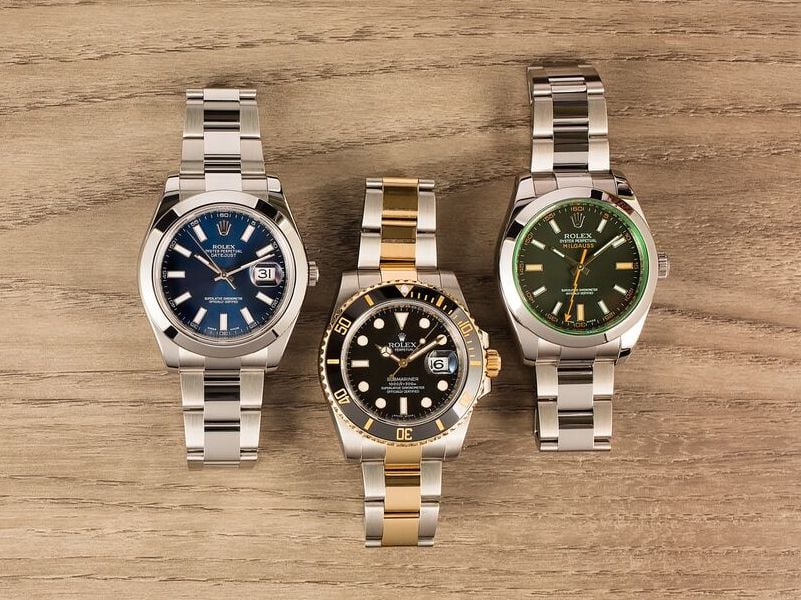 Bob's Watches' Faceted Navigation
The new enhanced faceted navigation now allows shoppers to filter our inventory in a number of ways to find the right timepiece. These options include choosing specific brands, models, price ranges, condition, bracelets, colors, metals, sizes, age, and even boxes, papers, both, or none! We also have a filter to display products by a certain nickname like the Hulk or Smurf.
So, if you're on the hunt for a pre-owned Submariner Hulk, a vintage GMT-Master Pepsi with box and papers, unworn Sea-Dweller, or any other Rolex watch, then try out our improved faceted navigation to discover your next timepiece. Plus, don't forget, aside from Rolex, we also stock other luxury watch brand like Panerai, Audemars Piguet, Cartier, OMEGA, and more.
Bob's Watches' Compare Watches Function
As any watch enthusiast knows, the devil is in the details. And Rolex watches have plenty of details to consider. Deciding between a Datejust II or a President? A Daytona or a Yacht-Master? A Submariner or GMT-Master? Or how about a two-tone Rolex vs. a stainless steel one? A ceramic or aluminum bezel? Jubilee, Oyster, or President bracelet? Then you have to check out our new "Compare Watches" feature.
The Bob's "Compare Watches" function permits users to add up to four items via the "Add to Compare" check box under each listing. Once you've decided which two to four watches to assess, hit the "Compare Watches" button. A new window will list all the key details in an easy to see and compare format. From price to serial numbers to grade to size, and so much more, you can evaluate each element to see which watch fits your needs best.
Central to the Bob's Watches' philosophy is top notch customer service. And that all starts with the shopping experience we provide. In fact, our revolutionary Rolex Exchange concept—where we fully disclose the buy and sell prices of each Rolex model—set the tone for putting the needs of the consumer first when we relaunched Bob's Watches in 2010. Over the years, we continued to adhere to that mantra and we are confident that the new faceted navigation and the ability to carefully compare our products will further enrich your time spent on our website.
So, give our new features a try and let us know if you enjoyed them. We'd love to hear from you, so please leave us some feedback in the comments section below.