South Africa is standing tall after its very own Ernie Eles surprised the golf world with his one shot victory over Adam Scott of Australia. The 141st Open Championship at Royal Lytham & St. Annes saw Scott drop back four shots to par in the last four holes of play. Els on the other hand was consistent enough to end at two-under-par 68, enough for his exciting victory.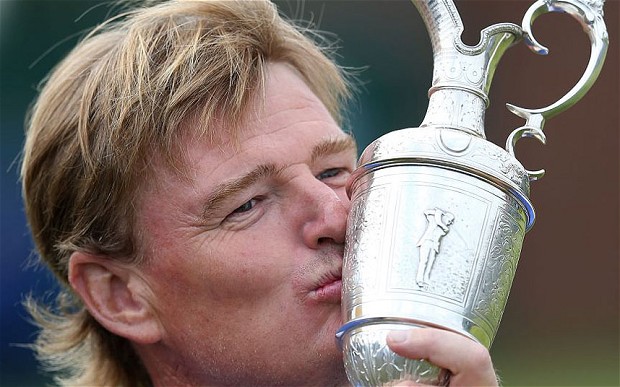 Ernie Els' Track Record
Els' victory ended his 10-year stretch without a Major title since he had won two US Opens and one Open between 1994 and 2002. The golf world was quite stunned by his performance, as experts had concluded that his best days of golf were behind him.
"I'm still numb. It still hasn't sunk in," said Els when interviewed after the finale. "It's a crazy, crazy game. I can't believe I have won. I have been on the other end more times than I have been on the winning end."
The Rolex Company continues to be a leading sponsor at the British Open and the official watch of some of the world's greatest golfers. This includes Phil Michelson whose official watch is the Rolex Day-Date, Tiger Wood who recently endorsed the all-new Rolex President watch and Martin Kaymer who is also a Date-Date enthusiast. Additionally, ladies golfing star Annika Sorenstam is also Rolex sponsored and is regularly seen wearing her Rolex DateJust throughout her daily life.
Rolex sponsored Tiger Woods was three shots behind the second place Scott. Woods finished three under par and extended his Majors winless drought to 17. "It's part of golf. We all go through these phases," Woods told reporters. He believes that he will rise above his difficulties and come out a winner in the very near future.
These dynamic golf pros have played a major role in inspiring golf fans around the world to learn more about Rolex watches and purchase new and pre-owned DateJusts, new and used Day-Dates, and invest in the Rolex Sky-Dweller.
For 30 years and counting, Rolex has been a leading sponsor of the Open Championship competition because of the company's commitment to excellence, precision, and perseverance. Without a doubt, Ernie Els' tournament win reveals that with hard work, courage, and efficiency, most anything can be accomplished both on and off the golf course.
The Rolex Company was once again appeared to be thrilled to be a part of the trilling event and no doubt salutes Els and his fans in South Africa!