Jamie Flynn
With the robust Rolex Explorer II in tow
Our very own brand ambassador for Bob's Watches, Jamie Flynn, has (literally) dove into the New Year with his thrilling BASE jumping and skydiving antics. Never one to sit back and relax, Jamie Flynn is always on the lookout for his next adventure.
https://www.instagram.com/p/BPqOFpOAnJ6/?taken-by=jamieflynnbase
Based in British Columbia, Canada, the UK-native and veteran of the British Army is one hard man to track down. One minute he could be leaping off a mountain in Switzerland, followed by a wing-suit flight passed the Christ the Redeemer statue in Rio de Janeiro or jumping out of an airplane in Moab, Utah. But it's precisely this high-energy lifestyle that led us to sign him on as Bob's Watch's brand ambassador. In fact, Jamie Flynn is the perfect candidate to test the limits of the Rolex Explorer II that we furnished him with.
Rolex Explorer II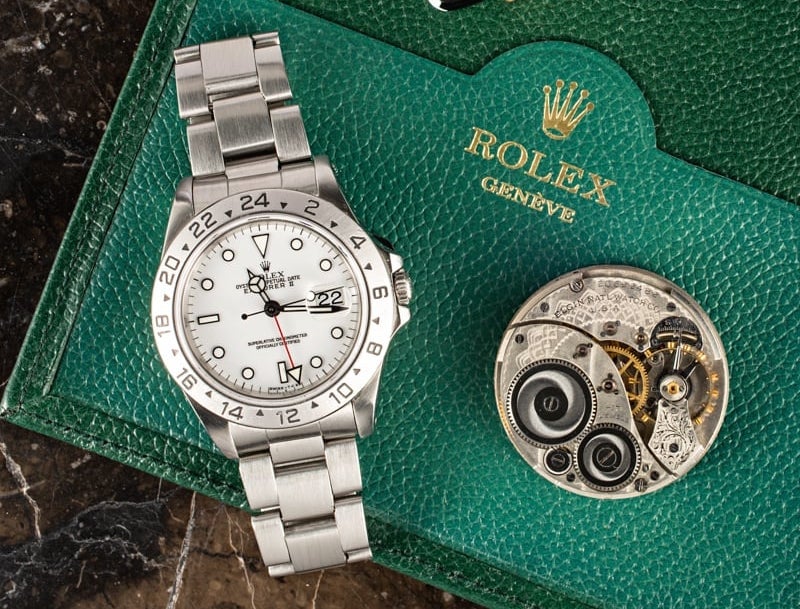 A watch specifically made for thrill-seekers and adventurers, the Rolex Explorer II is as resilient as the people it accompanies. The tough 40mm stainless steel case of the Explorer II can endure almost anything Jamie Flynn puts it through. Whether that means diving at more than 120 mph towards earth or climbing through rough terrain to get to a mountain's summit.
Also, the broad white dial with large lume plots and luminescent hands allows optimal legibility even in the darkest of conditions. Plus, the 24-hour bezel and extra 24-hour hand permits Jamie to keep track of two time zones simultaneously—particularly practical for a globetrotter like our ambassador. And, the comfort of the stainless steel Oyster bracelet means he can always have the Rolex on, regardless of the situation. What's more, should Jamie Flynn find himself submerged in an ocean, lake, or river, the Explorer II is water resistant to 330 feet (100 meters).
Follow Jamie Flynn's Adventures
https://www.instagram.com/p/BPdJiOTA65x/?taken-by=jamieflynnbase
Keep up with the exciting travels of Jamie Flynn and his Rolex Explorer II by following his multiple social channels. You can check out his pictures and videos on Instagram.com/jamieflynnbase. Additionally, like his page on Facebook at facebook.com/jamieflynnbase and read his blog at jamieflynnbase.com.
We certainly look forward to his journey this year and can't wait to see what he has up his sleeve. In fact, Flynn promises it'll be his most epic year yet!