It was just announced the Liza Minnelli will be presented the 2012 Rolex Dance Award for her excellence as a singer, dancer, and actress. In her honor, Stewart Wicht, President and CEO of Rolex Watch USA made the following statement: "We salute her dedication to the arts and unwavering support of Career Transition for Dancers."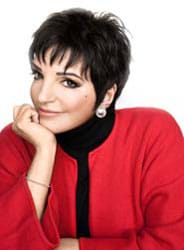 Liza Minnelli
In response to the announcement Minnelli said, "I fell in love with dancing when I saw my first Broadway show. It was at that moment that I knew what I wanted to do. All of my dreams have come true because dancing has touched my heart. I am so honored and delighted to accept the 2012 Rolex Dance Award and share it with all of the Broadway gypsies who have the same dream…Thank you." We image she would love a vintage Rolex Datejust watch.
2012 Rolex Dance Award
The award will be presented to Minnelli by famed actress Angela Landsbury at the Jump For Joy: Dance Variety Spectacular in New York City on November 5, 2012. By offering such an award, Rolex continues its commitment to the arts and its talented artists.
Icon Liza Minnelli is the winner of four Tony Awards, an Oscar, two Golden Globe Awards, and an Emmy. She was also presented the "Legends" Grammy for her long and inspiring career. This year she will also be awarded for her work with Career Transition for Dancers to help more than 5,400 professional dancers throughout the United States to transition from dance jobs to new careers upon retiring from the performing arts.
Since the Rolex Company's inception, it has aligned itself with the entertainment world and long inspiring musicians, composers, actors and dancers to wear Rolex DateJust and Rolex President watches with pride. Such an alignment is logical as Rolex develops products that are both elegant and precise.
Because of its commitment to excellence, watch collectors around the world consider new and pre-owned Rolex their watch of choice. We salute Minnelli and her dedication and willingness to share her talent with the world!