Having won the America's Cup twice – in 2010 and 2013, Oracle founder and billionaire, Larry Ellison is looking for a new challenge. As one of the world's most famous and successful entrepreneurs, it's no surprise that he's decided to create his own – and Rolex has just signed on to help him do it.
SailGP is Ellison's new $1-million winner-takes-all, yacht racing series, which debuts in Australia this week, and features six competing teams in "supercharged" F50 catamarans, which SailGP calls "the world's fastest race boat." Thanks to the new deal, "Rolex timepieces and clocks will be visible throughout all SailGP events" and Rolex branding will be featured on all of the competing yachts.
SailGP: Where Technology Meets Talent
The lightweight 50-foot craft can hit speeds of over 50 knots, as they lift up on foils and literally "fly" over the water. "We have always appreciated endeavors and sporting disciplines that combine the highest levels of technology with the most talented individuals," Rolex's Arnaud Boetsch said in a statement on the partnership. "SailGP meets such a vision, while the art of foiling perfectly illustrates the sport's constant desire to innovate and improve efficiency." Rolex has been supporting the sport of sailing for over 50 years, an initiative that began with the watchmaker's partnership with the famed New York Yacht Club in Newport, Rhode Island.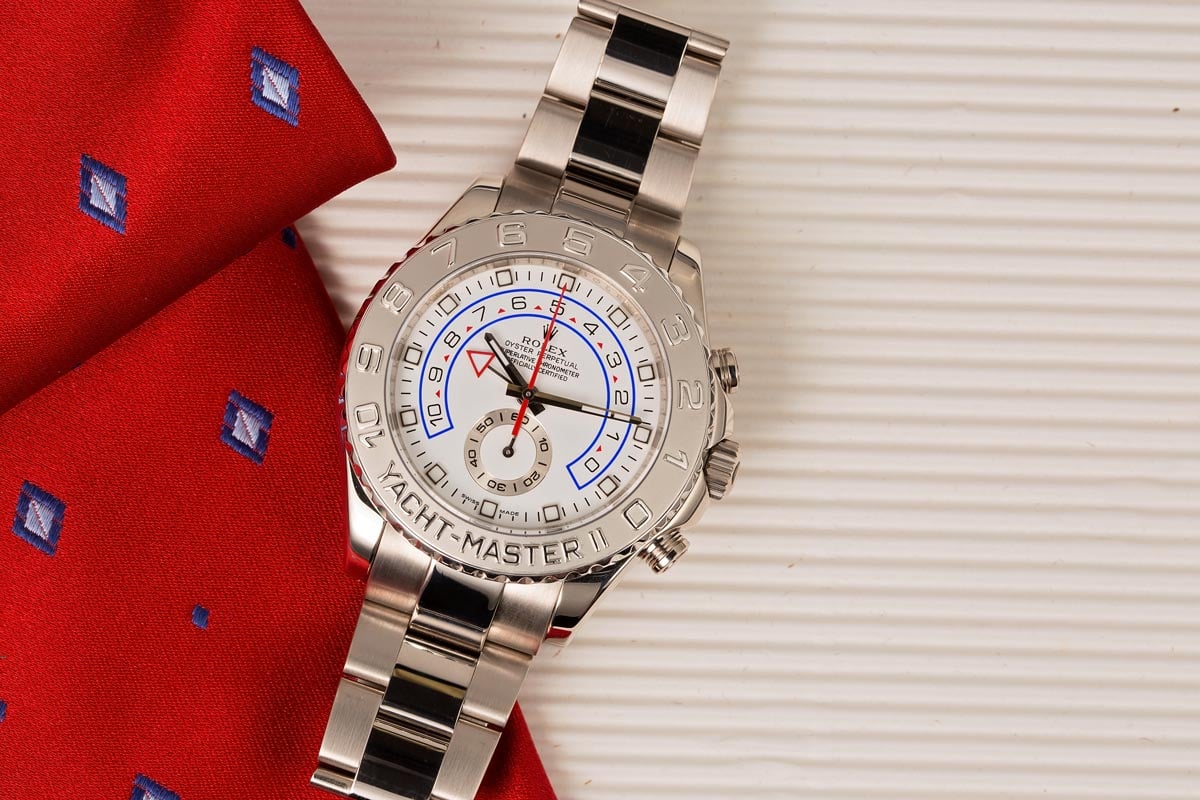 A New Rival for the America's Cup?
Ellison's partner in the SailGP venture, former America's Cup winner, Russell Coutts assembled the competing teams from Australia, China, France, Britain, Japan, and the United States. And now with Rolex on board (so to speak), SailGP could prove a serious rival for the America's Cup, in much the same way that Formula E is encroaching on Formula 1's territory in the world of motorsports.
According to Reuters, SailGP expects to announce a major broadcast partner this week so that fans will be able to view the races at home. It is not yet known whether Rolex will present winning captains and or crews with prize watches, but that could certainly help the competition get even more intense.