In 1966, Heuer (later TAG Heuer) launched a top secret mission to create the world's first automatic chronograph. Thus the brand's revolutionary Calibre 11 movement was created, which they then very wisely designed an equally revolutionary watch to pair with it: the Monaco.
For 2019, TAG Heuer is celebrating the 50th anniversary of this timekeeping icon with limited-edition Monaco watches and even a book dedicated to their racing-inspired chronograph. Read on for a closer look!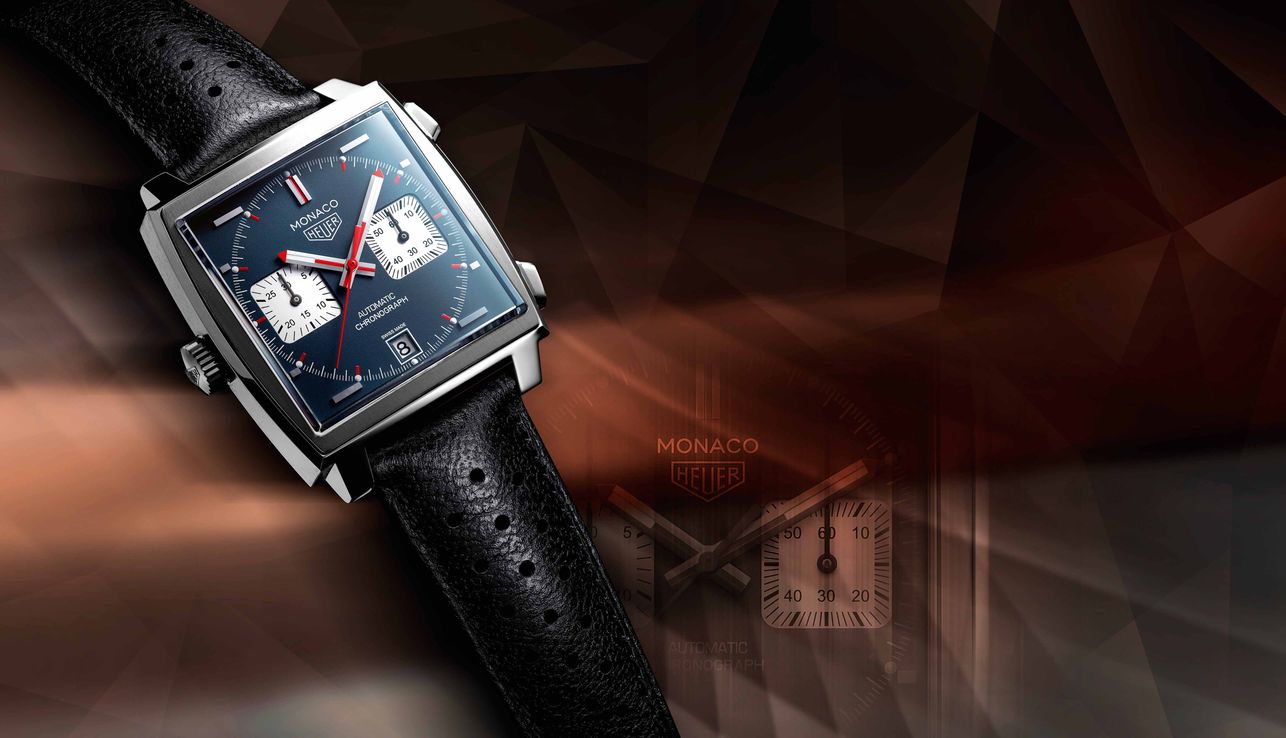 The Watch, Le Mans, and the "King of Cool"
Named after the iconic Grand Prix, the square cased timepiece was launched simultaneously in Geneva and New York on March 3rd, 1969. The Monaco was more of a critical than a commercial success at first – until it got some help from the 'King of Cool' aka Steve McQueen, who wore one in his epic 1971 motor racing film, Le Mans. And as McQueen was closely associated with the Rolex Submariner, this helped put Heuer's new creation in the same league.
Most interestingly, the appearance of the Heuer Monaco in the classic 1971 film was not a straight-up sponsorship deal. It's widely believed that McQueen was inspired to wear the Monaco because famed racing driver, Jo Siffert had one, and the star wanted his character in the film to be authentic.
McQueen wasn't the only celebrity to favor the Monaco; in fact he may not even have been the first. Rat Pack star, Sammy Davis Jr. was photographed with a Monaco strapped to his wrist which appeared to be an earlier model than McQueen's. Davis's Heuer was purchased at an estate sale of his belongings in 1991 for just $200, and was later auctioned at Antiquorum in 2010 for $21,600. A year earlier, TAG had revived the Heuer yet again for its 40th anniversary, helping to add to the hype.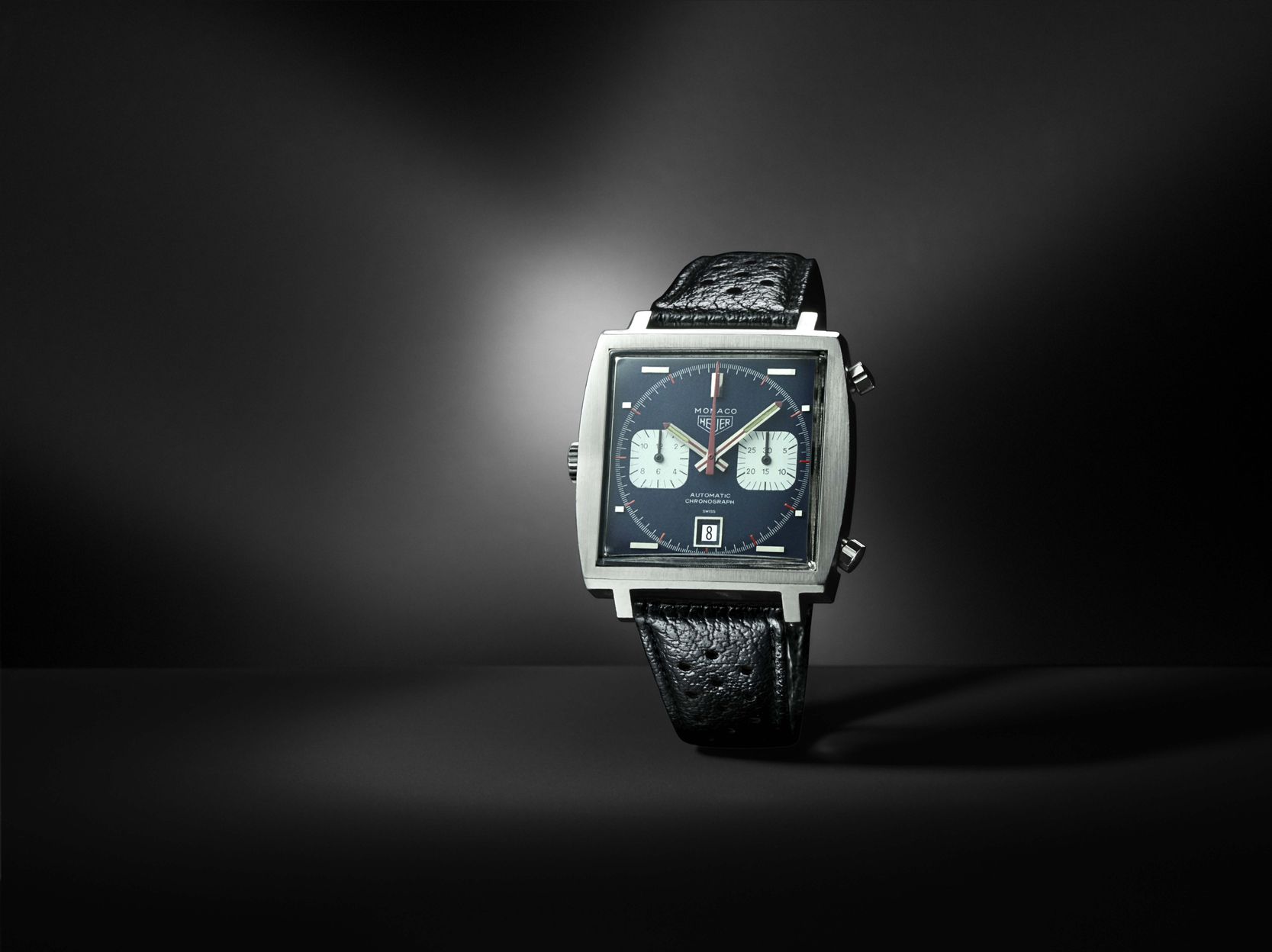 The Monaco Celebrates 50 Years
Now to celebrate the Monaco's 50th anniversary, TAG Heuer is refreshing it once again. The brand will stage events in the United States, Europe, and Asia throughout the year, with new limited-edition Monaco models slated to be launched at each one.
And to further honor the occasion, a new book titled, Paradoxical Superstar that provides an illustrated history of the famed watch will be will be available in TAG Heuer boutiques and on the website starting in May 2019. While the newer, fancier versions of the Monaco don't appeal to us as much as the bona fide vintage models, TAG has stayed true to the Monaco's mission, and every version packs plenty of retro panache.