Built with the world's best materials and leading design, Rolex watches are made to accompany you on all of life's adventures – near and far. In fact, with a Rolex on your wrist, you can live in luxury every day. But, that's far less exciting than hand-picking the perfect watch to accompany you on your next luxury vacation.
With the instant prestige of a Rolex on your wrist, you'll fit in perfectly at the world's best hotels and exclusive destinations. So, we've come up with just a few epic, luxurious trips and the matching Rolex watches we think should accompany them.
Slip on a vintage GMT-Master and head to Rome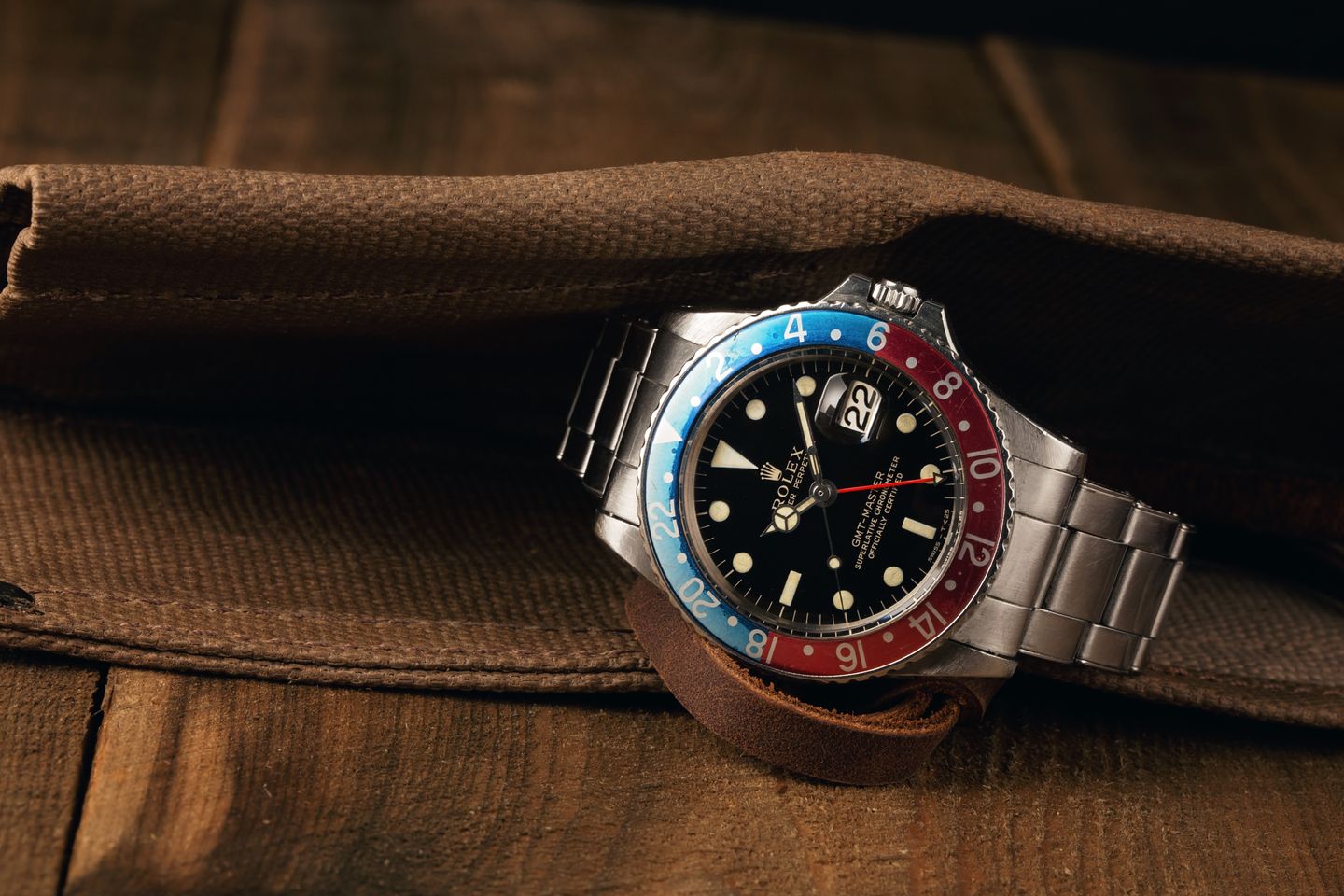 Bring back the glamour of air travel with a vintage GMT-Master and jet off to the eternal city. Because while the golden age of air travel might be long gone, the sun never sets on Rome. This vintage faded Pepsi GMT-Master 1675 is the ultimate companion for the holiday — not only will it help you keep track of the time and date (although, maybe you'd rather not) but also display your timezone back home thanks to that signature 24-hour bezel and GMT-hand. Plus, it's just oozing with sophistication and vintage flare thanks to features like creamy lume plots.
You'll fit in just fine in Rome with this watch on your wrist, whether you're walking hand-in-hand down cobbled streets, checking whether it's time for aperitivo or another round of pasta, or hopping in and out of antique stores searching for treasures to take back home. Plus, you'll instantly be taken seriously in any high-end boutique you walk into wearing this watch — hopefully handed a glass of champagne instead of followed around like a curious tourist.
For a luxury getaway to Rome, you really need a watch just as classic and epic as this city. It doesn't get better than the Rolex GMT-Master which has a rich history and is beloved by many (just like Rome).
Sport an iconic Rolex Daytona at the Monaco Grand Prix
If you're going all the way to Monaco for the Grand Prix, is there really any other Rolex watch that should be on your wrist? While it is Formula One and not NASCAR, wearing the Rolex Daytona is no faux-pas — simply because this iconic watch is just that good. Plus, if you're headed to Monaco, you need a watch to show off, and with a rich history and high price point, the Daytona makes that easy. While Rolex has created a lot of glitzy Daytona models in their day, we love the effortless luxury of the Everose Daytona with a black leather strap. It's sporty enough for the race itself, but that chocolatey face, pink gold case and contrasting black bezel make it dressy enough for yacht parties and clubbing in the evening.
Now, the Daytona was made to be worn while you race. But, it's obviously just as fun to wear if you're watching from the sidelines sipping cocktails and watching insane F1 cars zip by. So if you decide that you want to put this watch to good use — for more than bragging rights, that is — you can actually use those matching Everose gold sub-dials to time out the race. Or to time out your Monaco champagne bar hop, whatever works.
Strap on a Sea-Dweller Deepsea and Scuba Dive Tahiti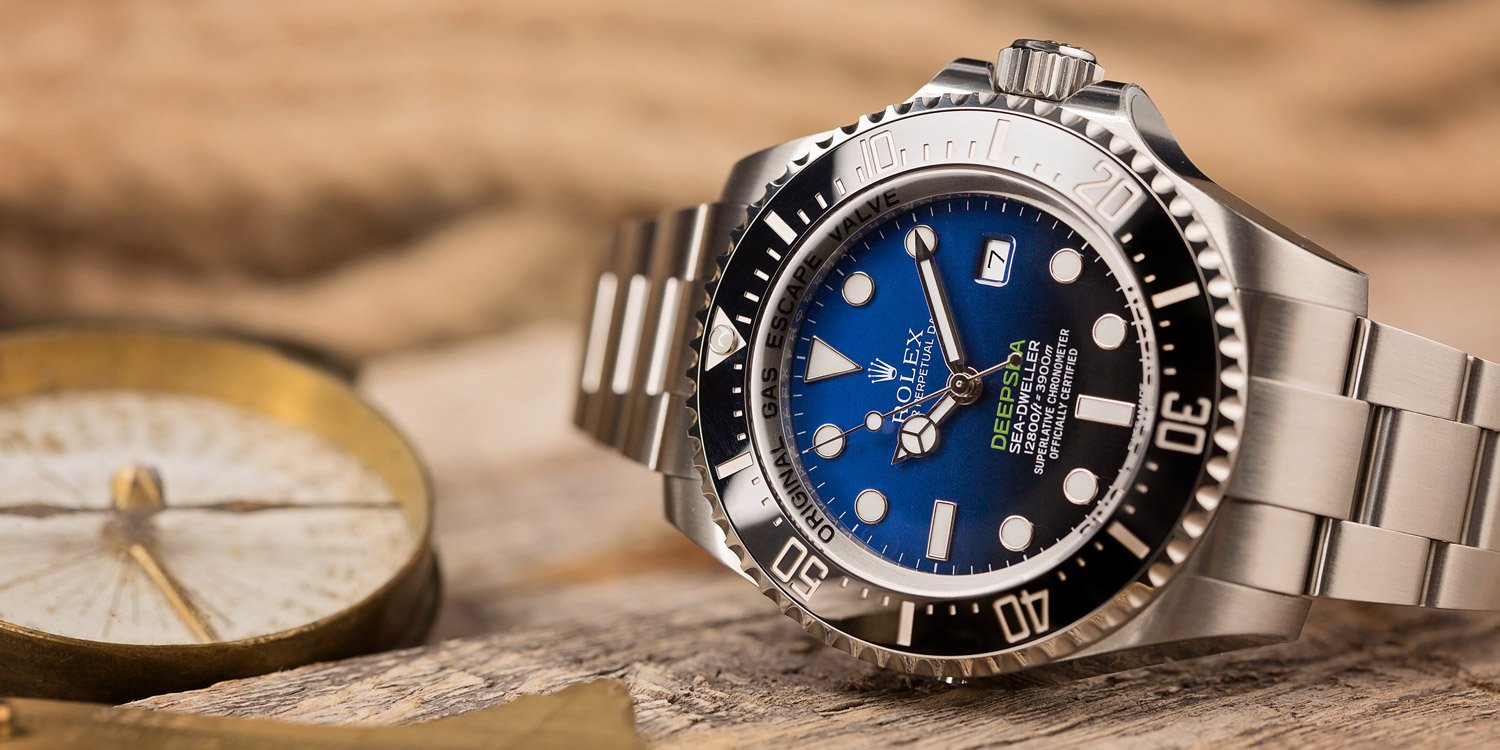 If you're jetting off somewhere tropical, remote and oozing with exclusivity, you need a watch that's up for the adventure. And if that destination is the Pacific island of Tahiti, with some of the best reefs in the world, you obviously need a dive watch. But out of all the waterproof timepieces out there, the Rolex Sea-Dweller Deepsea is really the only one up for the trip. Not only does it have a durable 904L stainless steel case, it also boasts a titanium caseback with Rolex's patented Ringlock system and a unidirectional ceramic bezel so that you can truly experience the best the warm, clear, Tahitian waters have to offer you.
Besides remarkable technical features, this watch is strikingly handsome. The unique blue to black gradient dial makes an instant impression and will easily transition from afternoon scuba sessions to the mood lighting of a Michelin Star dinner. Those white lume plots and Mercedes hands totally pop against the dark face too, making it easy to read while stargazing on your private bungalow's deck with a nightcap. With a lengthy wait list for a new model, this exclusive and unique watch is the perfect companion for an equally remote and special island.