The holiday season is right around the corner, which means that it's time to start thinking about what to give your loved ones! We always say that luxury watches make the perfect gifts and they are one of the very few items that are designed to last a lifetime.
That premium bottle of scotch was probably consumed long ago, and the hot new smartphone from just a few years back is now outdated and likely sitting somewhere in the bottom of a drawer. However, true luxury watches are able to deliver decades of reliable performance and they can often serve members of a family for multiple generations.
Looking for the perfect timepiece to give that special person in your life? We have you covered. Luxury watches come in countless different shapes, styles, and forms, allowing you to find one that perfectly matches the unique personality and lifestyle of your loved one.
Diver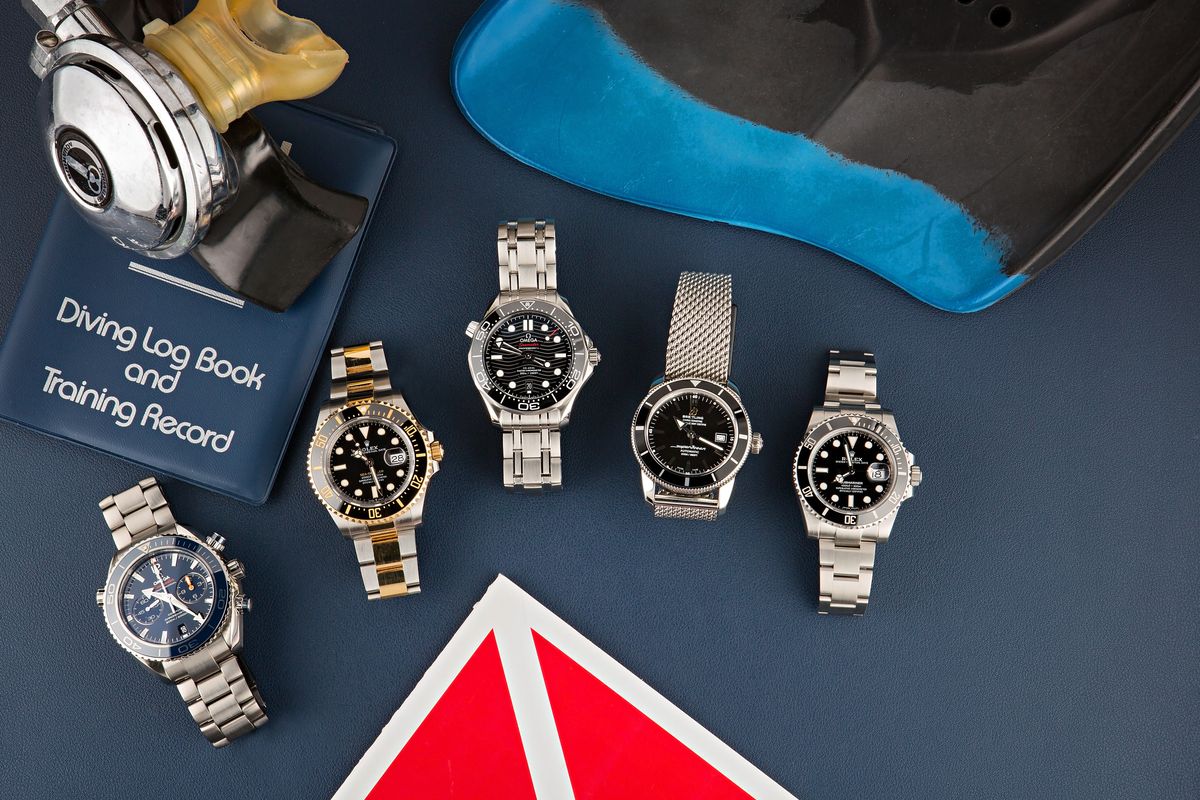 For the avid scuba diver in your life, a reliable and highly water-resistant watch is an essential piece of equipment. Even with the use of modern dive computers, you simply cannot put a price on knowing that you have an underwater timing device that will never let you down due to needing a new battery.
Designed for maximum water-resistance, legibility, and durability above all else, dive watches offer purpose-built designs that can survive whatever you can throw at them. Although these watches were originally invented specifically for professional scuba divers, they have become one of the most popular categories of timepieces, and they make excellent everyday watches both above and below the surface of the ocean.

Adventure Seeker
There are no watchmakers or repair shops at the furthest and most remote corners of the globe, so it is important that the adventure seeker in your life has a timepiece that can keep up with their active lifestyle. Whether your loved one spends their time climbing a mountain, snowboarding, dirt biking, or skydiving, they are going to need a tough and reliable watch that will never slow them down.
Often featuring specialized functions or compilations that make them particularly well-suited for active and rigorous use, these watches are built specifically for explorers and designed to thrive in the most extreme and demanding conditions on this planet. Braving the unknown is an inherent part of any good adventure, so give your loved one a watch that will always be ready to accompany them on their next excursion.

Executive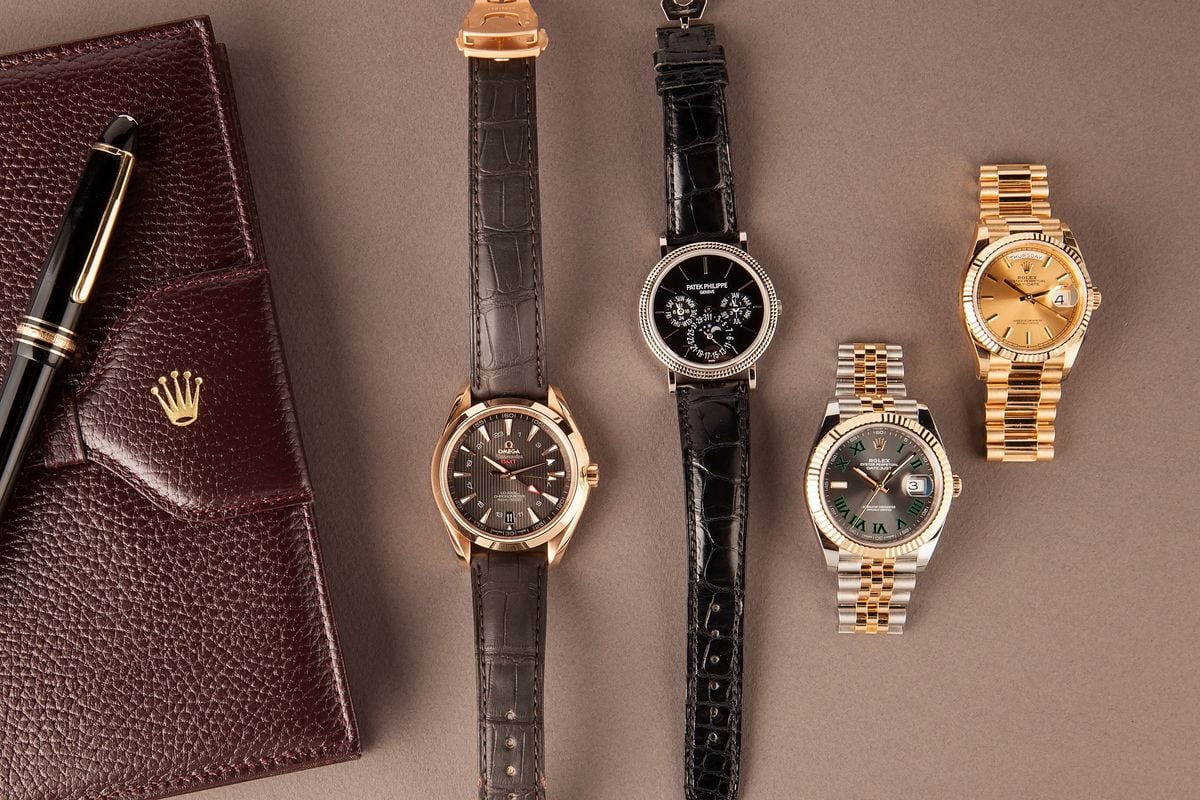 Whether your special someone owns their own company or is just starting to work their way through the C-suite, the business-savvy executive in your life needs a watch that matches their high-profile position. The type of watch that a person chooses to wear can tell others a lot about them, so it is important that your loved one sends the right message and always looks their best.
Featuring classic and timeless designs paired with precious metals such as gold and platinum, luxury watches for the executive can range from refined and understated designs to outright statement pieces. If your loved one is heading up an entire company, this probably won't be their first watch, but it will be the one that they put on with their best suit when the time comes to close the next big deal.

Driver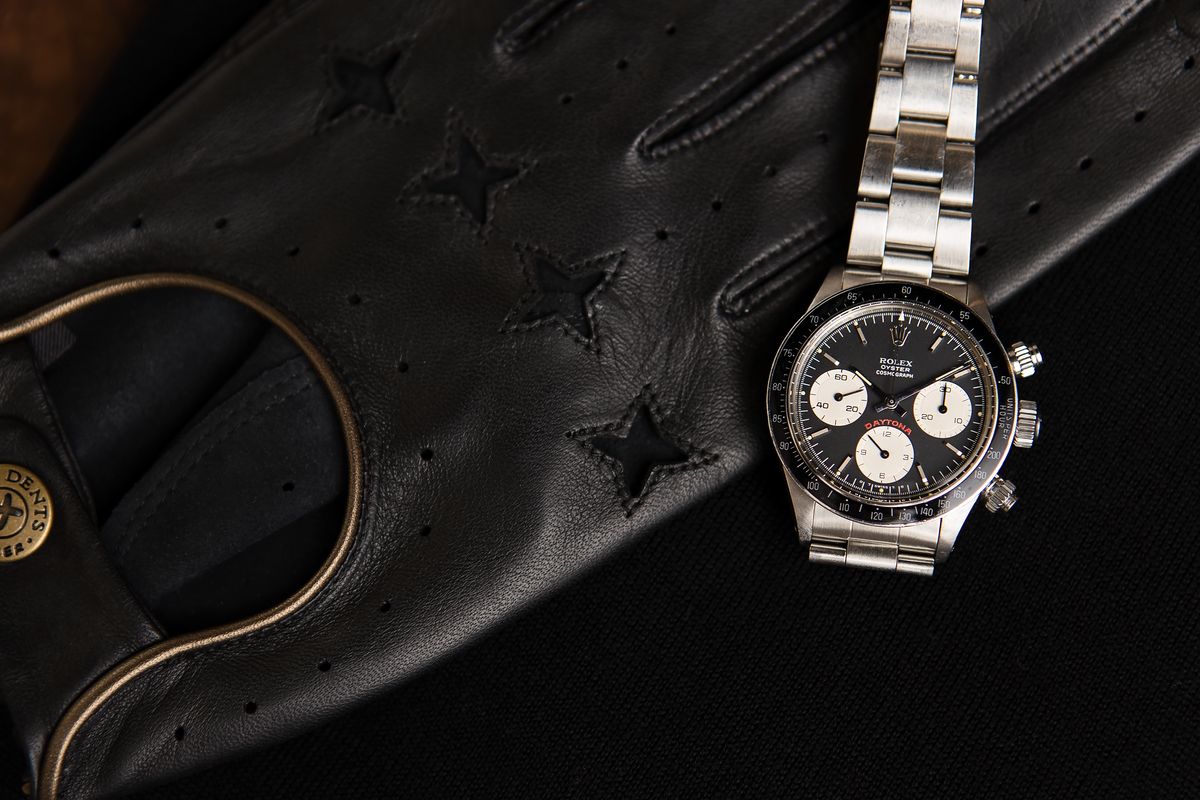 There is a pretty good chance that if your loved one is into cars, then they probably like watches too. Both are mechanical objects consisting of hundreds of individual components that must work in perfect harmony to perform a collective function, and watches and cars have an intertwined history with a relationship that dates all the way back to the very earliest days of the automobile.
Typically fitted with stopwatch functions and tachymeter bezels for measuring speed and distance, racing watches are both practical tools and the perfect way to compliment a favorite car or truck. Whether your loved one uses it for timing laps at the race track or simply wears it as a reminder of their automotive-minded lifestyle, every true car enthusiast needs a racing chronograph in their collection.

Athlete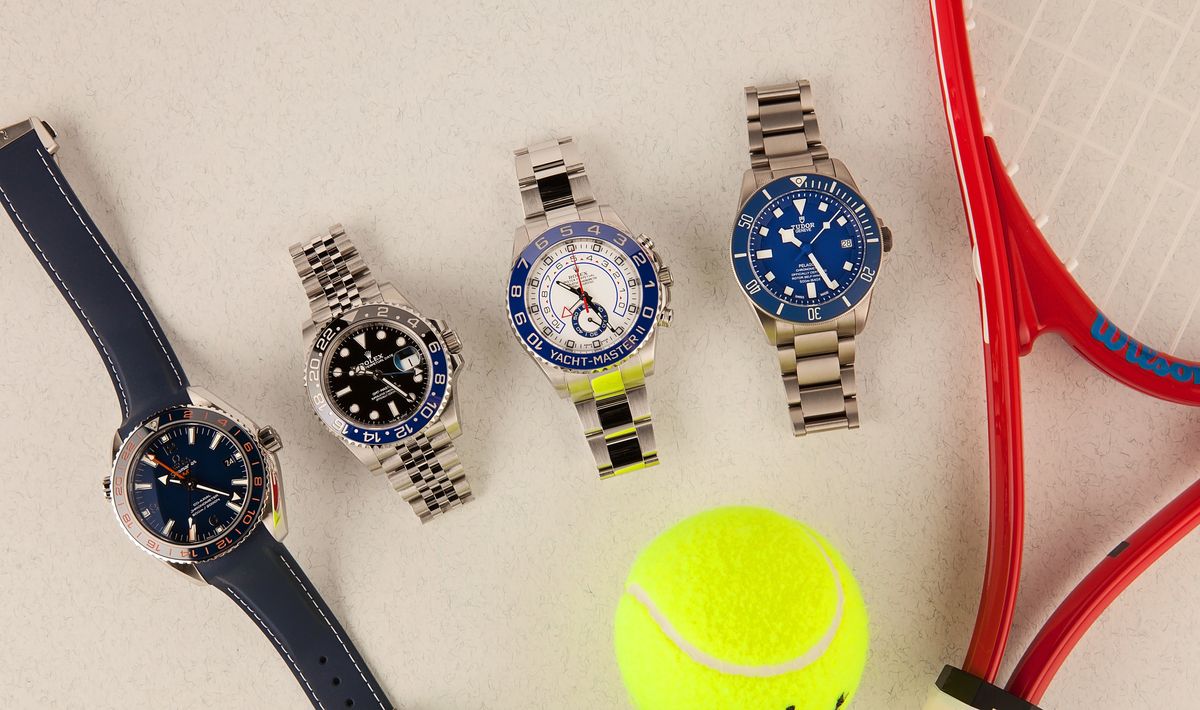 For the athlete in your life that is always on the go, having the perfect watch is just as important as wearing the right running shoes or getting a good night's sleep before a big workout. The right watch needs to be durable enough to be tossed into a locker or gym bag, yet still refined and versatile enough to be effortlessly worn outside of the gym too.
Sporty, performance-oriented, and more than capable of handling a little bit of sweat, these watches are perfectly suited to athletes or those with active lifestyles. Whether it will be used to measure lap splits or simply to keep track of time during an early-morning workout, having the right watch is an absolute must for any athlete or fitness enthusiast.

Pilot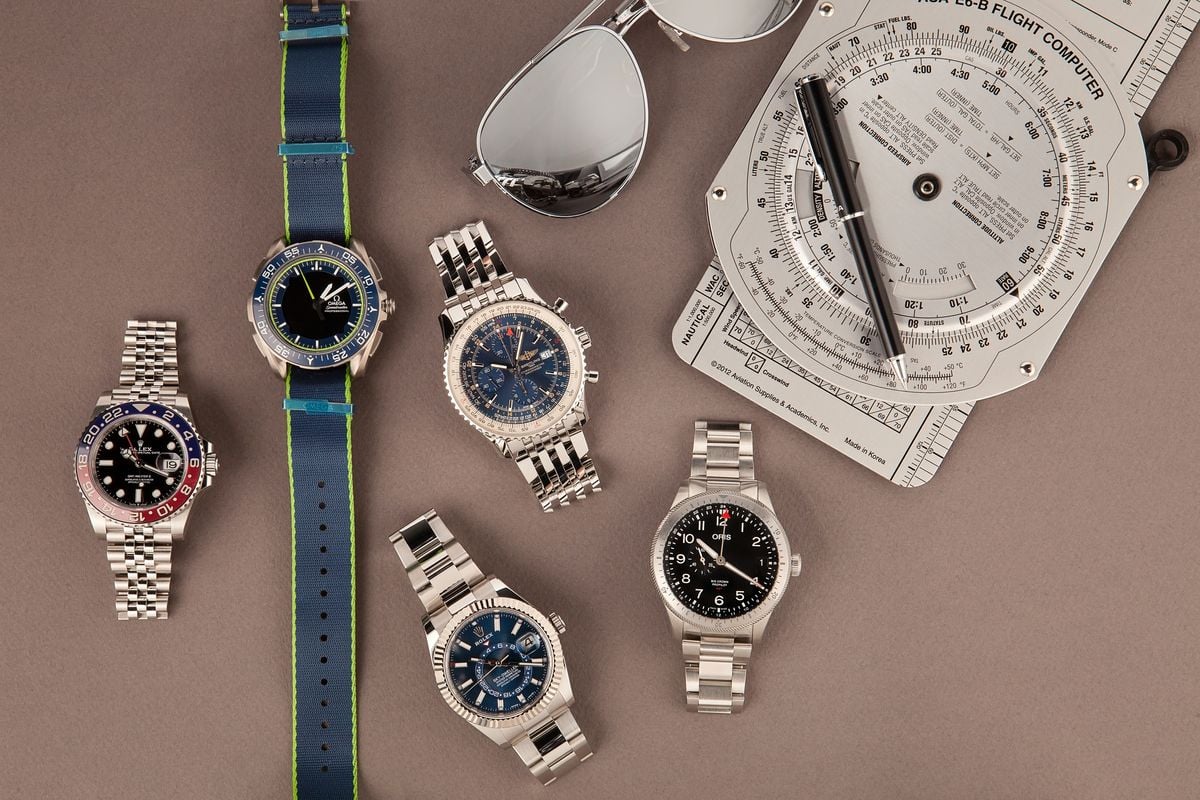 For that special someone in your life that is always moving between time zones, having a reliable travel watch is essential. Often capable of simultaneously displaying the current time in two or more locations, these watches allow your loved one to quickly look down and always know what time it is back at home.
Featuring highly legible displays and versatile styling, pilot's watches were some of the very first tool watches ever created and they now represent one of the most popular categories of timepieces in existence. Perfect for both pilots and frequent travelers alike, these watches make excellent timekeeping companions, both on land and while navigating the skies high above it.

HypeBeast
If that special someone in your life is always interested in the latest styles and trends, then the watch they really want this year is probably not one that you can simply go out and buy at a store. Many of the world's hottest luxury watches are completely sold-out at retailers and the only way to buy one is to put your name at the bottom of a multi-year waiting list.
Non-existent at a retail level and nicknamed "unobtanium" by today's collectors and enthusiasts, these timepieces trade hands on the open market for values far greater than their original retail prices. As the objects of envy for virtually all modern collectors, these timepieces represent some of the most desirable luxury watches in the entire world and make the perfect holiday gifts for that special hypebeast in your life.

Power President
For the woman in your life who is in charge and always on-the-go, having the right luxury watch is absolutely essential. There are countless options for amazing timepieces designed specifically for the female wrist; however an increasing number of women are now also wearing models that have historically been classified as men's watches – and doing so with exceptional style.
Many of the industry's most famous and prestigious watch brands now offer timepieces that look great on both men and women alike, and these often feature versatile case sizes and gender-neutral color profiles. Luxury watches are no longer being worn primarily just by men, and the right timepiece has become a must-have accessory for the modern-day power woman.

Golfer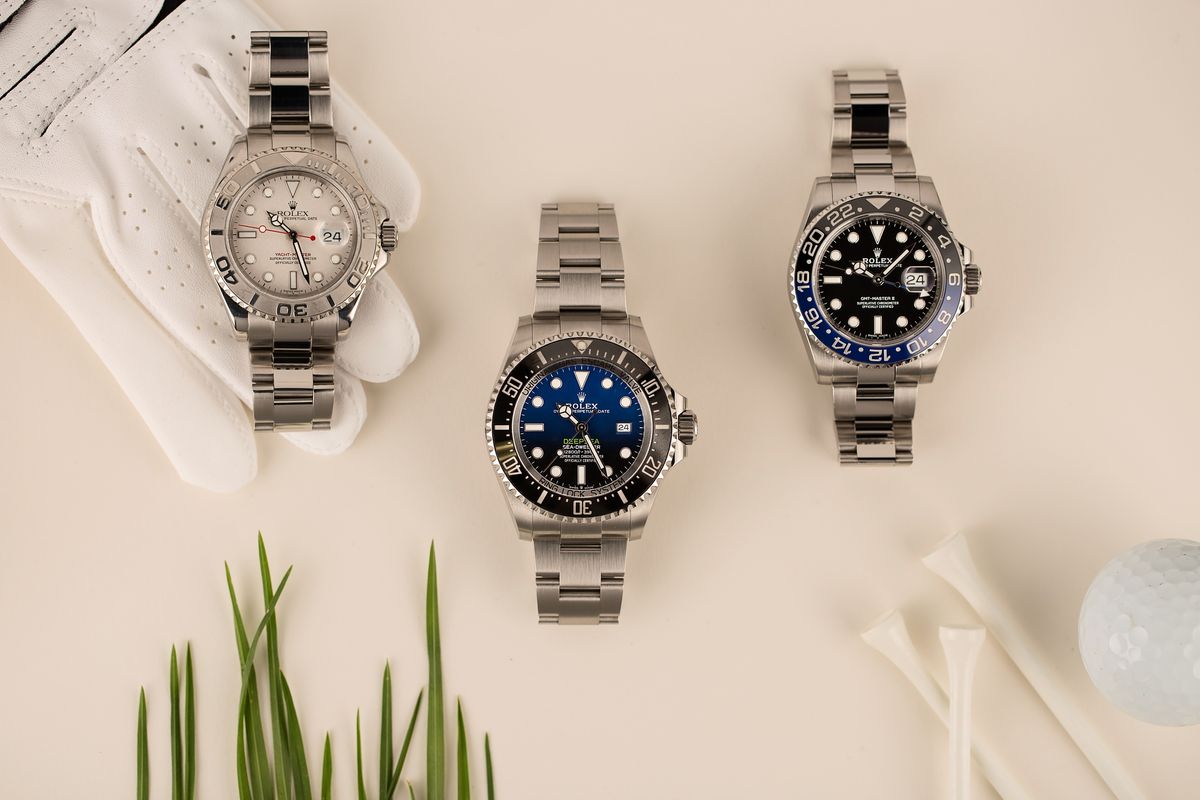 Both watchmaking and golf require expert levels of focus and precision, and the luxury watch industry has a strong and long-standing relationship with the sport. If your loved one enjoys spending their free time practicing their swing at the driving range or putting green, then getting them a new luxury timepiece will make the perfect gift for them this holiday season.
The ideal watch for the avid golf enthusiast needs to be refined and elegant enough to look the part while grabbing a round of drinks at the clubhouse. However, it also needs to be durable and sporty enough to survive the bumps and knocks that can occur while loading a heavy bag of clubs into the trunk of a car after a long and tiring game.

Military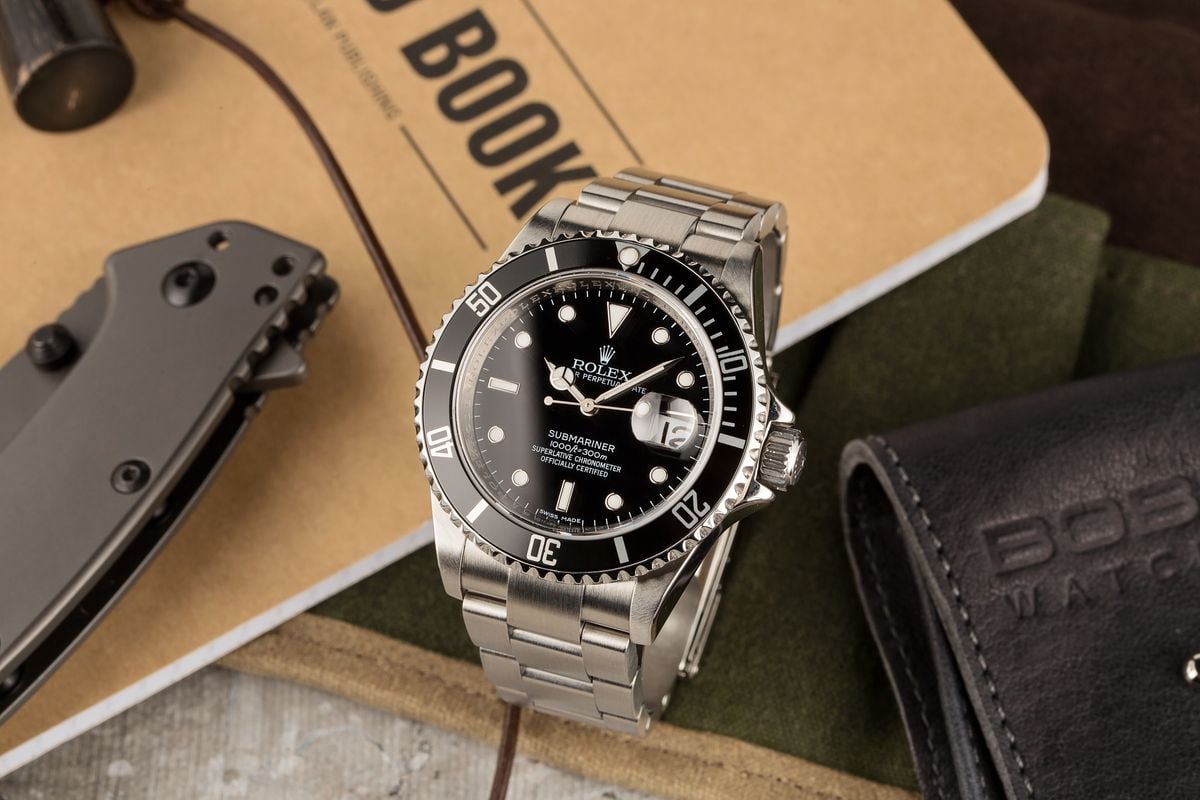 Regardless of rank or branch, a reliable watch is an essential piece of gear for anyone in the military. The simple day-to-day operations of active service can push both an individual and their equipment to the absolute limits. Therefore, it is important that your special someone has a battle-ready timepiece that they can trust.
Whether they will be driving a tank, jumping out of an airplane, or crawling through mud, the last thing that your loved one in the military needs to be worrying about is whether or not their watch is up to the task. Designed for maximum functionality and rock-solid durability, military watches are built to work under extreme conditions and be items that you can truly trust with your life.

His & Hers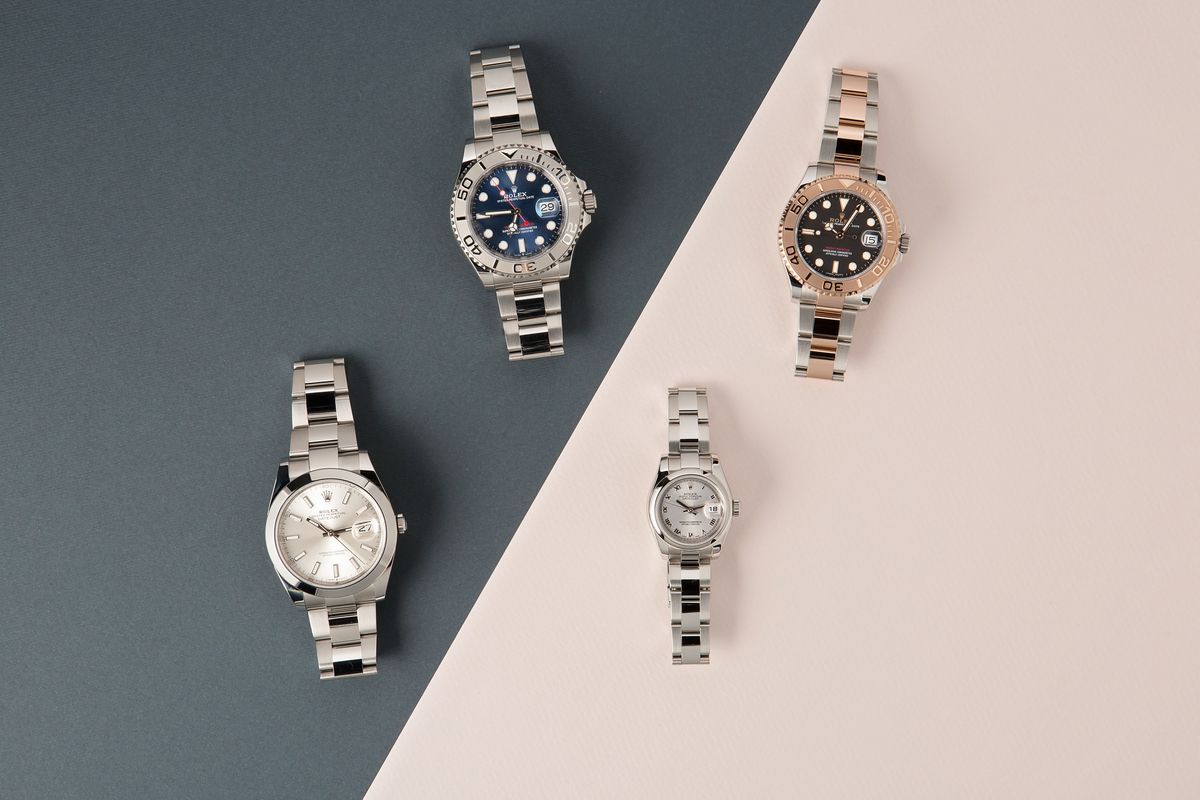 It's relatively easy to pick out a watch for yourself, but buying the perfect watch for a person of a different gender can sometimes be a much more challenging task. Wrist sizes can be different, personal preferences can vary drastically, and you may not be entirely sure about what other watches your loved one may already have in their collection, let alone what will work best with the rest of their wardrobe.
With that in mind, there are a number of classic and truly timeless watch designs that have remained the top picks among men and women around the globe for decades. Designed to look at-home in almost any situation and built to deliver a lifetime of reliable performance, these iconic luxury watches represent some of the most popular models available, and they are sure to become your loved one's new favorite watch.

Watches Under $5k
Not all luxury watches have to cost a fortune, and while the sky's the limit when it comes to pricing, there are many fantastic options that can all be found for under $5,000 – especially when it comes to the pre-owned market. A number of top brands offer models that sell for significantly below this; however there are also many vintage and discontinued models that represent some of the best value propositions in the entire luxury watch industry.
With prices starting out at less than a thousand dollars, it is surprisingly affordable to buy that special someone in your life a beautiful luxury watch this holiday season. Lastly, as these models are all true luxury timepieces, each and every one of them is designed to provide many years of reliable service and if properly maintained, they can last multiple lifetimes.