The Rolex Submariner is one of the most iconic watches of all time. Built for divers but beloved by watch collectors all over the world, the Submariner is the kind of watch that is highly specialized yet remains perfectly versatile thanks to a myriad of choice between bezel colors and metal combinations. However, if you've been shopping for a Rolex Submariner recently, you've probably noticed something pretty early on: the Rolex Submariner price range is absolutely massive.
While most retailers have lengthy waiting lists for brand-new models, you can pick up a pre-owned Submariner for a bit over $7k. However, if you start looking at vintage models, you'll notice the Rolex Submariner price climbs as high as $50k and the most expensive Submariner that ever sold fetched more than a million dollars at action. So, how can the price of a watch range more than $40,000 dollars? There are some key factors to keep in mind when shopping.
Rolex Submariner Metals
Today, the metal type plays a major role in the pricing of a Rolex Submariner, especially at retail. For example, (once your name finally comes up on the waiting list) the Rolex Submariner price range for stainless steel date-displaying watches starts at $8,950. However, if you want a two-tone model the price jumps up to $14,100 just because of the precious 18k gold that is used. If you want to snag an all-gold Submariner, you'll pay a premium of $35,750 (or $38,350 for white gold), which puts it on the higher end of the scale.
On the second hand market, you also see these price disparities, but the gaps are far smaller. This is especially true if you just compare the different alloys used for otherwise near-identical Submariner models. For example, right now you can snag a stainless steel Submariner Date ref. 16610 for just a little over $7k. A two-tone stainless steel and 18k gold ref. 16613 is only a little over a grand more, with ample examples available for well below the $9k price point.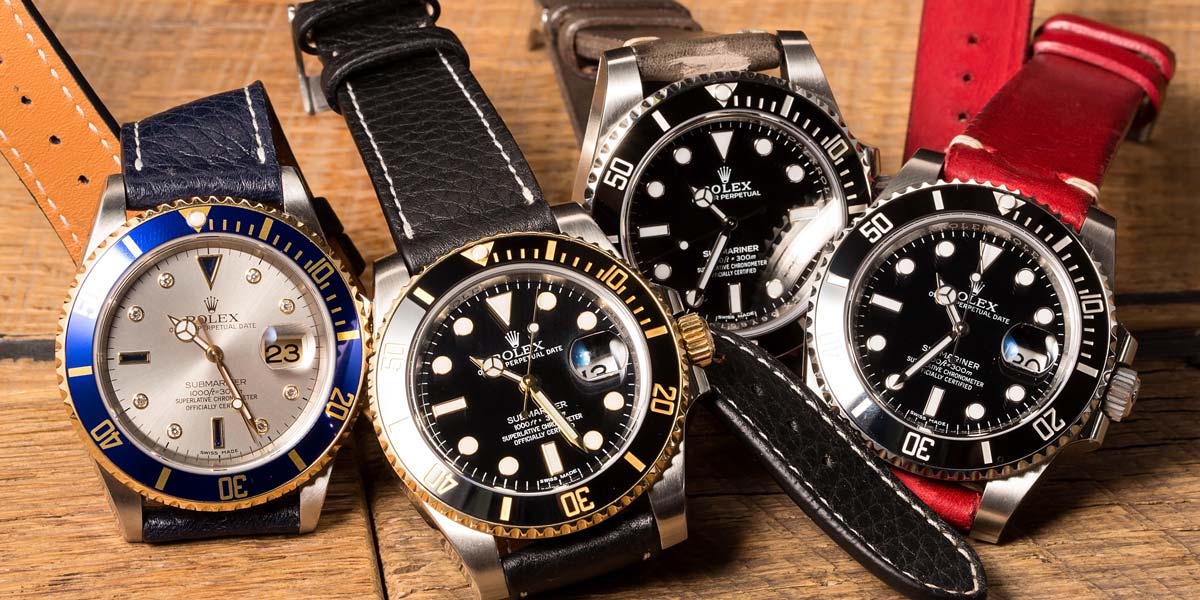 So how's this work? Well, the price premiums that Rolex charges at retail for two-tone and solid gold Submariner watches is significantly higher than the actual value of the materials themselves. Those inflated precious metal price premiums largely dissipate on the secondary market, so instead of paying an additional $5k for a two-tone model, it will only be about an extra $1,500 on the pre-owned market, sometimes even less.
Age and prominence also come into play, often far more than metal type, which we will explain below. However, it illustrates that if you really want a Submariner with gold in it, you can get it for far less on the secondary market. In fact, if you do a little bit of searching, you can sometimes even find two-tone steel and gold Submariner watches for roughly the exact same price as stainless steel models of a similar generation.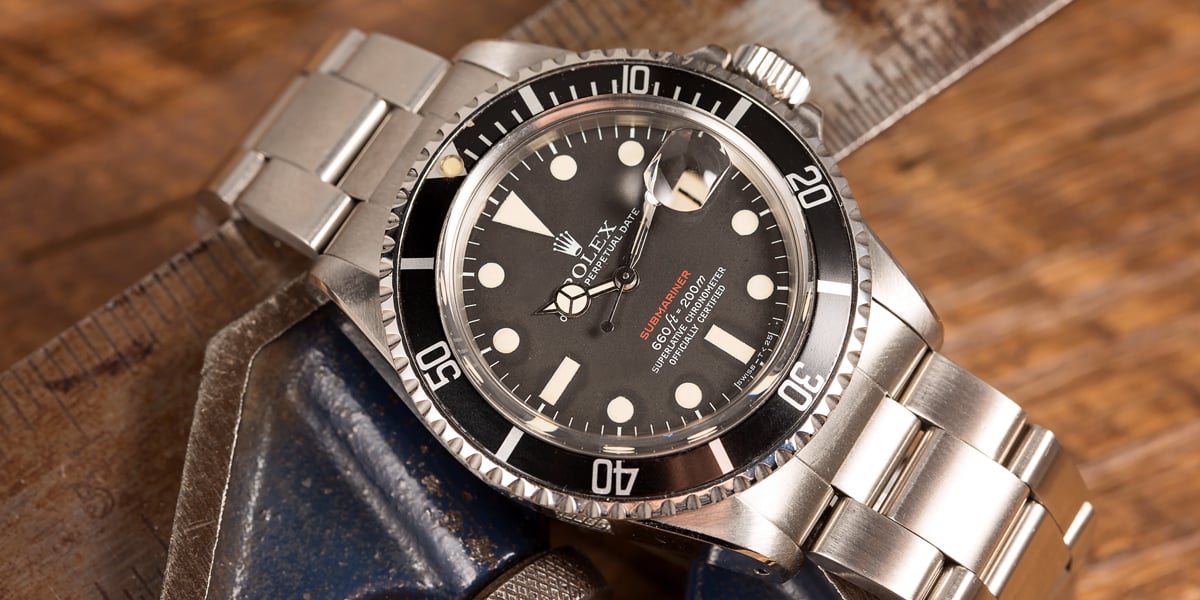 Rolex Submariner Price = Prestige
The prestige of a Submariner largely comes down to its age and specific reference number, along with any special provenance (if applicable). With that in mind, and speaking only in general terms rather than in regards to specific watches with noteworthy previous owners, the most expensive Rolex Submariner listings that you'll find are all for rare vintage references.
These are usually early models with unique features or character traits that set them apart from the rest of the contemporary references. Significantly fewer of these watches were originally made, and even fewer survived to this day, which is just one of the reasons why the Rolex Submariner price range is so vast for these older vintage models.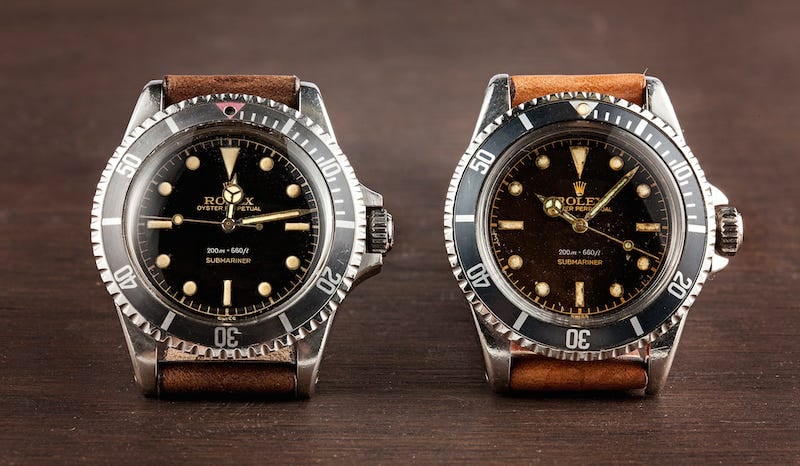 A clean example of a vintage 'Red Sub' – a ref. 1680 with the 'Submariner' text in red – is worth more than many of the other Submariner watches on our site because they represent the very first examples of the date-displaying Submariner, and many no longer have their original red-text dials due to damage that occurred at some point over the decades. It's not uncommon to see Red Submariner watches selling for well above $30k, simply due to how few of them are out there.
The priciest Submariner you are likely to find before you get into the super early, pre-crown guard references, where some examples can sell for well into the six-figure territory is the reference 5512. Although it looks similar to the ref. 5513, the ref. 5512 featured a chronometer-certified movement and was produced for significantly fewer years (an in significantly fewer numbers). A well-preserved example of a Submariner 5512 from the early 1960s with a glossy gilt dial can top out at around $50k, which illustrates just how much value these Rolex watches have acquired throughout the years.