In the classic Christmas song, Santa Claus is Coming to Town, it is implied that an omniscient Santa is the arbiter of boys' and girls' behavior. But nobody knows if that special someone in your life has been good enough throughout the year to deserve a special gift (not even Old Saint Nick, who probably spends hours trawling your Facebook account for hints as to your character). Assuming the special guy in your life has been moderately well behaved, you might want to reward him with one of these Rolex watches to mark an unusually painless 12 months.
Rolex Submariner 116610LN Black
When it comes to classic divers watches, there aren't too many that can touch the prestige and provenance of a Rolex Submariner 116610 in black. While some prefer the dateless variety for the pure cleanliness of its visage, the iconic cyclops magnifier is an inherently Rolex characteristic and is highly sought after by experienced collectors and neophytes alike. The current scarcity of brand-new Rolex watches -particularly Professional models at retailers makes buying this ultra-desirable model on the secondary market a viable option. Not only does a pre-owned model equate to immediate delivery (in time for Christmas, no less), but it also alleviates some of the pressure of buying and donning a box-fresh example, especially if this is the first major mechanical timepiece the lucky recipient will own.
Rolex Batman GMT-Master II 126710BLNR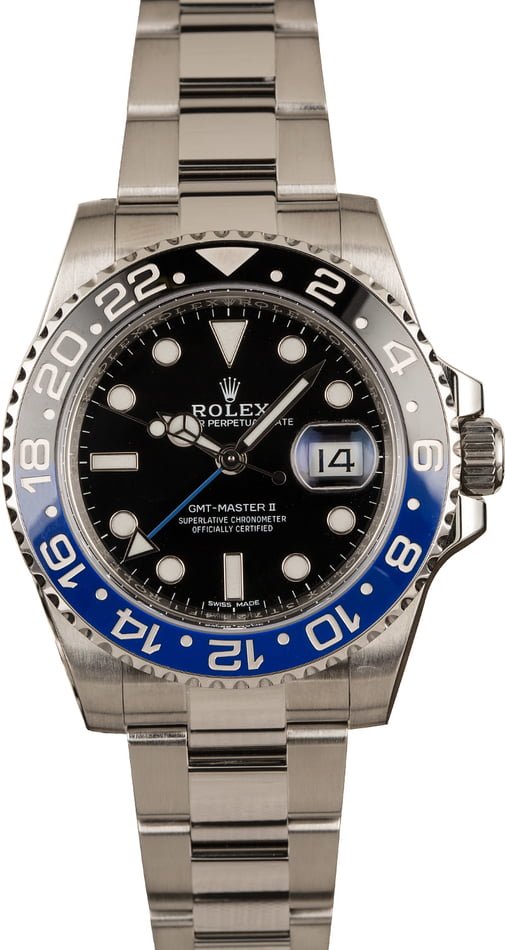 When the Rolex GMT-Master II reference 116710BLNR "Batman" debuted on the Oyster bracelet back in 2013 it was the flavor of the month (and the years that followed until reference 126710BLRO (the 'Pepsi') knocked it off the top spot of many wish-lists). The new Batman, released this year on a Jubilee bracelet, brings this desirable color combination in line with the latest GMT-Master II models to take the watch world by storm. Perfect for any watch lover or collector that wants something popular, subtle, and versatile, this model has a stealthy side that makes it equally suitable for any would-be Caped Crusaders out there.
Rolex Daytona 116500LN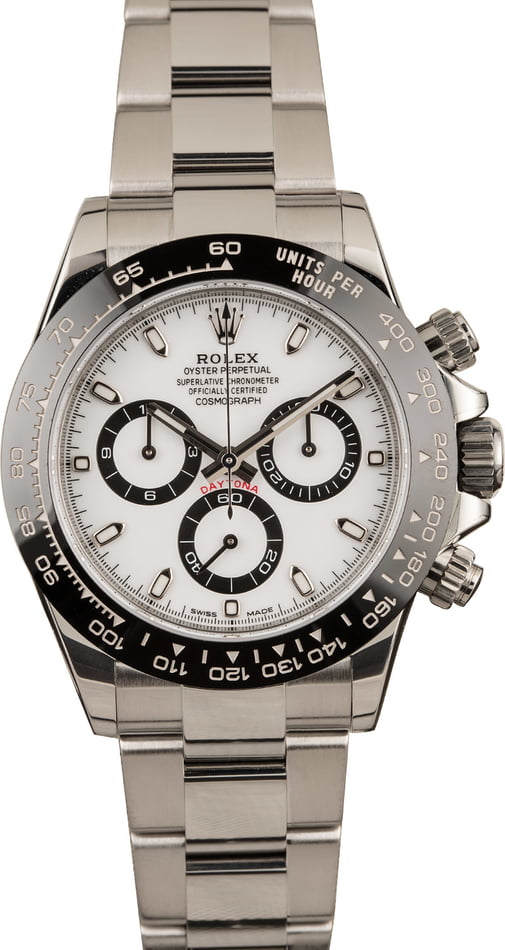 The Daytona's legend has taken on a life of its own in recent years, and the fuss around this industry stalwart doesn't look like abating anytime soon. Pre-owned is the way to go if you want to get one of these Rolex watches on your chosen man's wrist this season, and this version with the white dial and black Cerachrom ceramic bezel is the most sought-after version, with waitlists spanning multiple years at most retailers. The Daytona 116500 offers a versatile package comprised of excellent mechanical performance (as usual), recognizable style, and a dash of timeless yet elegant flair.
Rolex Submariner 116610LV "Hulk"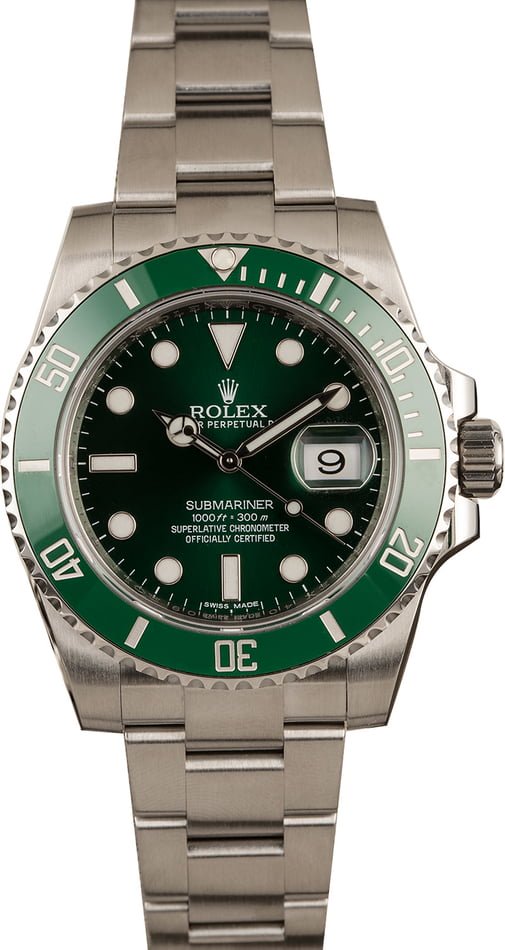 Yes, that's right – another 116610 made it onto the shortlist. Why? Because the green dial, green bezel combination (nicknamed the "Hulk" for reasons obvious to anyone who's ever heard of the verdant Avenger) looks so little like Rolex's classic dive watch, it might as well be a different model. The vivid green colorway leaps out from the wrist against the bright 904L stainless steel from which this model is crafted.
A few years ago this piece was one of the easiest to find in jewelers' windows up and down the country. That's not the case anymore. With a sudden surge in popularity (and price) picking one of these beauties up on the pre-owned market is the best route to success, and I journey I doubt you'll ever regret making.