The fun thing about collecting vintage Rolex watches is that at the very least, you'll never be short of choice. The brand has had a broad offering for decades upon decades, and that means options are abundant. Divers, dress watches, GMTs, chronographs – the world is your Oyster, so to speak. The only real challenge for newcomers is a matter of where to begin; it can all be a bit overwhelming when you start trying to decide what vintage Rolex will be the first to enter your personal collection.
As always, that's why we're here. Rather than diving deep into a history lesson about particular models, today is all about narrowing down a selection of vintage Rolex watches (in a range of prices) that would be a great starting point for building your own vintage Rolex collection. We're always ones to advocate for picking the best condition of a reference that you can afford, and given the overall collectability of vintage Rolex watches, things don't come cheap, but we do kick things off with a solid entry-level model that'll only set you back a few grand.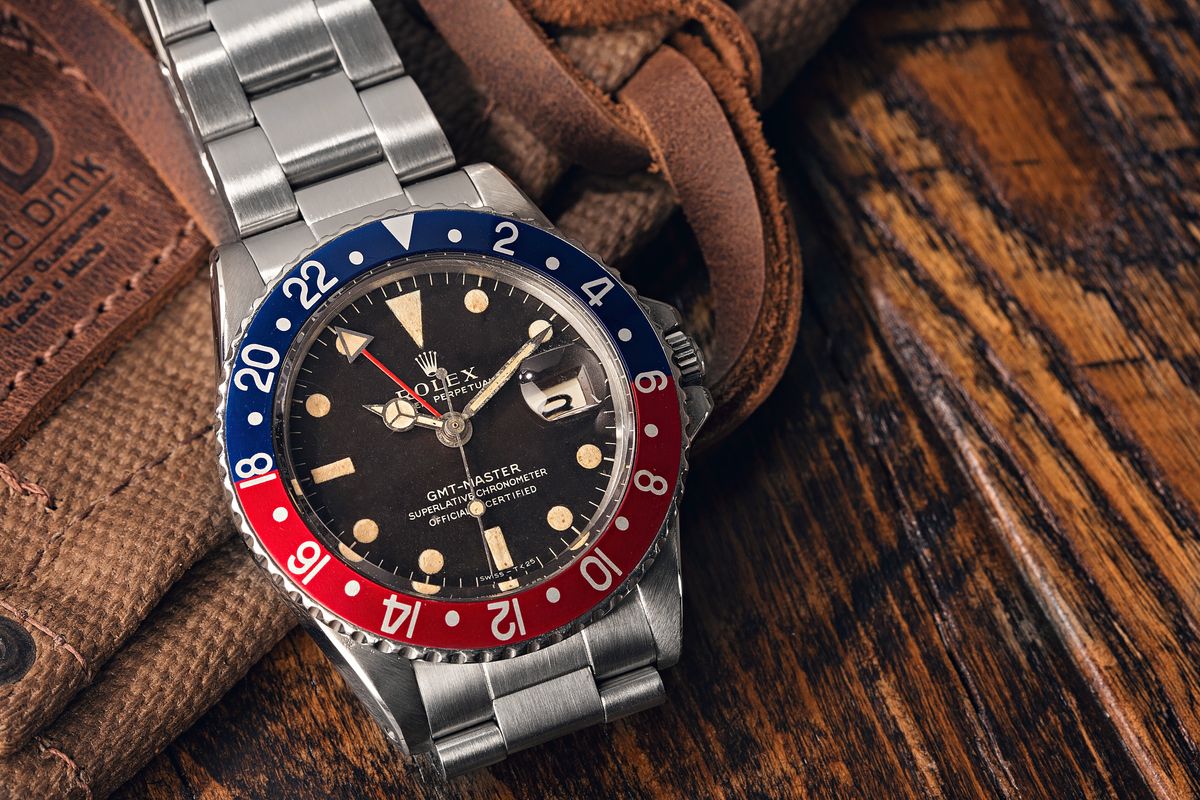 Vintage Rolex Air-King ref. 5500
The Reference 5500 Air-King arrived in the late '50s and had a 37-year production run, making it one of the highest-volume production vintage Rolex references out there. Combine that with the fact that the Air-King never rose to the same fame as the Submariner, Explorer, and Datejust, and it makes sense as to why vintage Air-King watches are still much more affordable than many of their stainless steel counterparts. Examples like this silver dial on steel bracelet are still relatively easy to track down, though we've seen some really rare and unusual models out there over the years. More often than not, you'll see these Air-King 5500 watches on Oyster bracelets, which give them a rather utilitarian feel. However, they can also be found with Jubilee bracelets that provide them with a bit more versatility in terms of the ability to dress it up or down.
Vintage Rolex Submariner ref. 5513
There's no question that vintage Submariner watches are getting pricey these days, but given the many options out there, a later reference 5513 is the easiest way to get into an older model without spending a fortune. These models still feature domed acrylic crystals and are powered by the caliber 1520 movement rather than the updated 3XXX series that came thereafter. Examples from the '80s have a very appealing combination of tritium luminous material and gloss black dials, rather than the matte dials that preceded them. As an alternative, you can also keep an eye out for the more conventional model (ref. 1680) that has a date window and cyclops magnification lens on its crystal, but there's something nice about having a less common configuration when you're looking at vintage Rolex watches. Plus the very first Rolex Submariner watches all were time-only models, making the no-date versions more in-line with the original spirit of the collection.
Vintage Rolex GMT-Master ref. 1675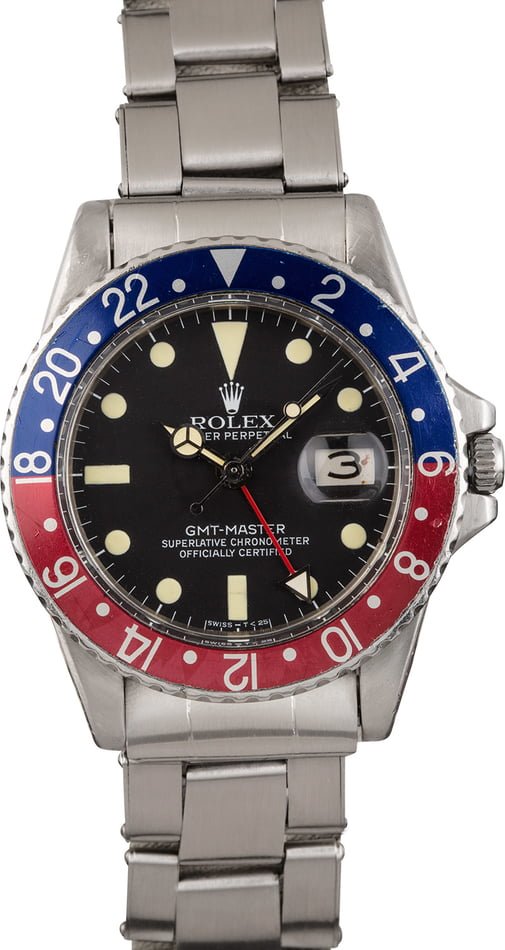 The Rolex GMT-Master 'Pepsi' bezel is just as much of a classic as the Submariner, and if your budget allows for it, the reference 1675 is the way to go. It's the second earliest reference of the model (first launched in 1954 and changed to the reference 1675 in 1959). It was originally created for long haul Pan-Am airlines pilots, allowing them to track multiple time zones at once, and even now, the GMT complication remains a very practical one to keep in your personal collection. Whether you work in a bi-coastal office, are traveling to other parts of the world, or have family that you're in touch with across the pond, a GMT is a welcome addition to any vintage Rolex collection.
Vintage Rolex Day-Date President ref. 1803
Coming to this list in stark contrast to its counterparts, the Day-Date President is a watch for someone looking to make a real statement with their first Rolex. The gold-on-gold look really doesn't pull any punches, and nor should it. The model has been worn by world leaders, celebs, and other noteworthy world figures, and remains a watch that is a blunt acknowledgment that you aren't the type to pull any punches either. This particular model of the reference 1803 is from the late '60s and features the classic Rolex Presidential bracelet – one of the most-perfect bracelet designs that the industry has ever seen.