While some collectors are chasing down the latest and greatest luxury watches of the new year, others barely take notice of the hottest new releases and are instead more interested in pursuing vintage models to complete their collections. A new year means that you should at least start thinking about what watches you want to add to your collection, and for those looking to make a new investment in a great vintage model, we've got you covered. In this guide, you'll discover the hottest vintage luxury watches that you should be adding to your collection in 2020.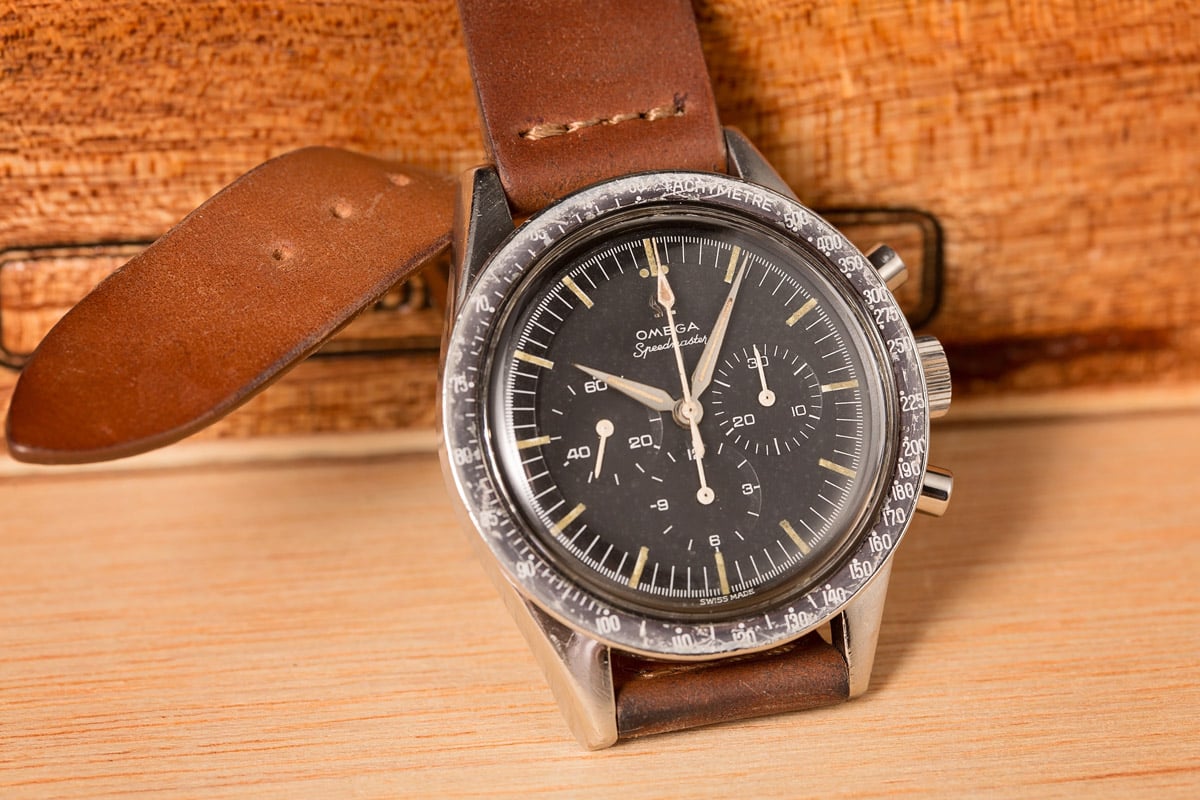 Rolex Explorer
Everyone talks about vintage Rolex Daytona and Submariner references. And while we absolutely love these models and think that they are among the best vintage luxury watches to collect, there are some fantastic Rolex collections that sometimes get slightly overlooked. Take, for example, the Rolex Explorer. For how durable, handsome, and iconic this watch is – and how widely-revered it is among collectors, it gets far too little attention. One reference that particularly embodies the ethos of early Rolex Explorer watches in the ref. 1016. Available with a variety of dial variations, the Explorer 1016 checks all the right vintage boxes, and strictly adheres to the 'everything you need and nothing you don't' philosophy that defines early Rolex sports watches.
Omega Speedmaster
Last year marked the 50th anniversary of the Apollo 11 mission – man's very first steps on the moon. And if you remember correctly, the Omega Speedmaster was the watch Buzz Aldrin wore when he took those famous steps. With this recent milestone, the Omega Speedmaster has become more popular than ever. Still riding on this high, a vintage Speedmaster is among the top investment pieces for 2020 within the world of luxury watches. Some great vintage references would be the 105.012 – the same one Buzz wore, as well as the 105.003 which was worn during the Gemini missions and is adored for its straight lugs. With so much history behind this iconic timepiece, it's one that's going to be timeless on your wrist and in your collection.
Tudor Submariner
What a beloved piece of vintage history. The Submariner was Tudor's first dive watch and an absolute icon. They developed it in association with the French Navy during the 1950s but discontinued the collection altogether in 1999. Today, Tudor derives inspiration for their contemporary watches from their Submariner, but the only way to truly get that look and feel is from a vintage model. They're highly sought after for their sheer functionality, durability, and traditional aesthetics. Plus, it looks an awful lot like it's big brother, the Rolex Submariner. This one may age, but it'll never get old. If you're looking for reference inspiration try starting early before all the changes hit in the formative years, maybe with a 7928.
Heuer Autavia
So short-lived, yet, so loved. The Heuer Autavia started out on the dashboards of race cars and airplanes before becoming its own bonafide chronograph wristwatch. The watch was only produced for 23 years, between 1962-1985, but included eighty-something models over that period, with everything from dive bezels to GMT functionality. Today, TAG Heuer has released some controversial re-editions, including their new Autavia Isograph line at Baselworld 2019. Opinions are split on the new versions, but most agree that Heuer got it oh-so-right the first time around, making the vintage models highly desirable today.
Patek Philippe Calatrava
Every collection needs a beautiful dress watch, so why not splurge on a Patek Philippe Calatrava? This watch oozes with vintage elegance and simplicity, a kind of aesthetic that Patek Philippe has truly mastered. While you're probably familiar with the watch, you may not realize that when it was released back in 1932, the Calatrava actually set the standard for what a dress watch should be: timeless, simple, and impeccably crafted. Of course, Patek still makes this watch today, but the early models are special to own because of their history. When it comes to choosing what you'd like, you'll be surprised to know older models can be found with a good deal of variation. And while gold is decidedly dressy and probably best embodies the spirit of vintage Patek Philippe, the vintage steel models are extremely coveted for their rarity.