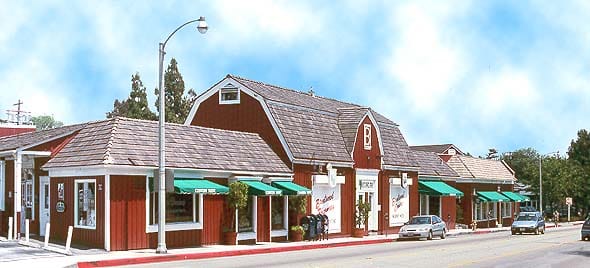 WeGwyneth Paltrow is coming back to Los Angeles, and she's bringing Goop with her. already knew that the actress would be moving the base of operations for her eponymous lifestyle brand out of London. Now comes official word that the wildly popular weekly publication will be consciously coupling with the chic L.A. neighborhood of Brentwood and opening a pop-up store where we can "make, go, get, do, be, and see" Gwynnie's recommendations in person.
Goop, thusly named after Paltrow's initials with an extra "oo" in the middle for good measure, encourages its readers to "nourish the inner aspect."
Ms. Paltrow, daughter of Blythe Danner and the late director/producer Bruce Paltrow, collaborated with noted interior designer Nickey Kehoe on the look and feel of the Goop pop-up store. The eye-catching design will fit in nicely with the rustic-yet-trendy vibe of The Brentwood Country Mart, where you never know what A-lister you're going to see.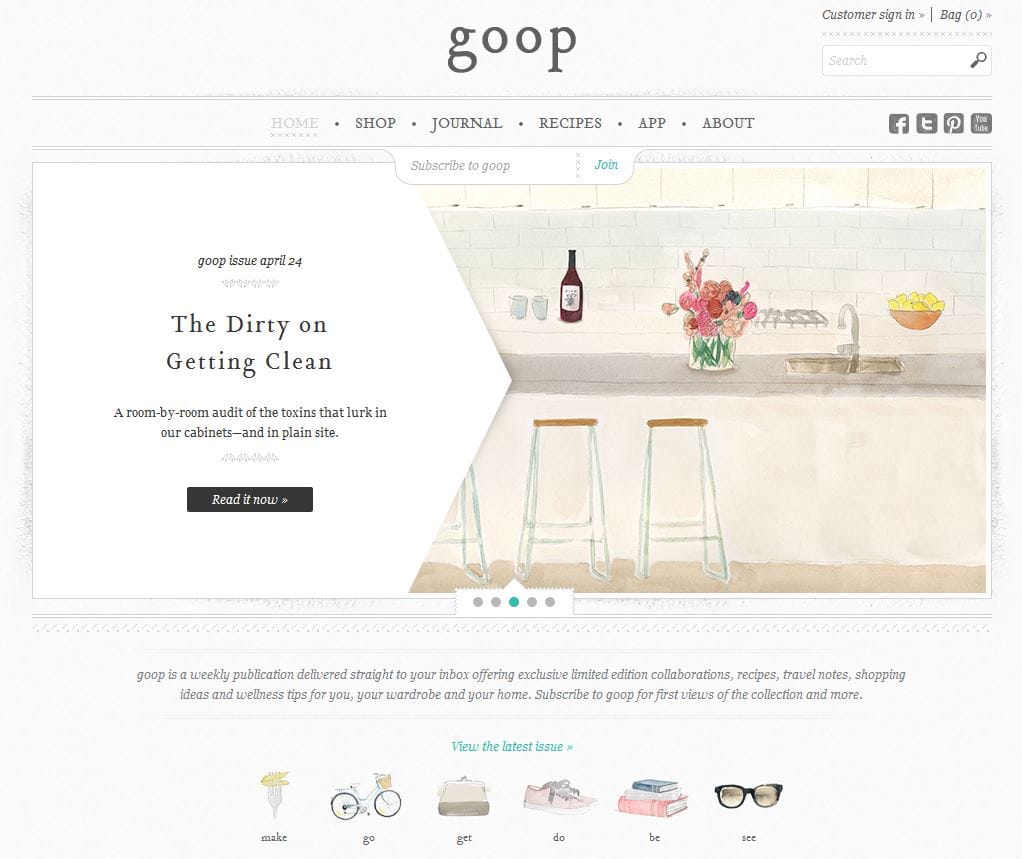 In its weekly publication form, first launched in 2008, the "Shakespeare in Love" Oscar-winning actress delivered "exclusive collaborations, delicious recipes, personal travel notes, shopping ideas, wellness tips, and much more" straight to subscribers' inboxes. As its popularity soared, the idea for a brick-and-mortar storefront became a no-brainer. In its pop-up store form, Goop promises "favorite brands, new discoveries, flea market finds, one-of-a-kind treasures, and on-site personalization."
Bob's Watches' has chosen 10 watches for this special occasion that are sure to stop any collector in their tracks.
Details for This Weeks Pop-up Store:
Who: Gwyneth Paltrow
What: The Grand Opening of the Goop Pop-Up Store
Where: The Brentwood Country Mart, 226 25th St., Suite 35, Los Angeles, CA
When: May 5th – 11th