At one point in his life every Rolex enthusiast will covet a Daytona. The likelihood is that most of them will do so while wearing a Submariner. But it's part of the Daytona's appeal that its $10,000-plus price tag and limited availability put it out of the reach of most aspirants. It's also what makes the Daytona the most highly coveted watch you can win at the handful of world-class motorsports events Rolex sponsors every year.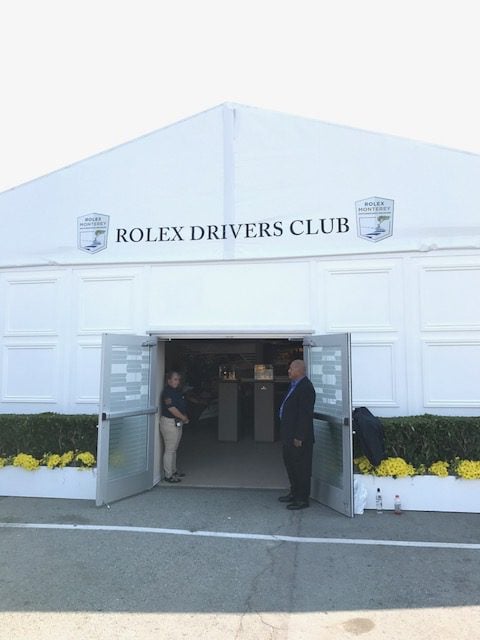 The Quail 2017 With A Few Classics
At The Quail 2017, A Motorsports Gathering during Pebble Beach this month we were on hand to witness the awarding of one such watch. Befitting the occasion, on our wrist was a stainless steel Daytona Ref. 116520 from Bob's Watches collection. The Quail 2017 is an event that mixes fine food and drink and socializing with the most beautiful classic and modern sports and luxury cars. Rolex awards a Daytona to the car that wins the Rolex Circle of Champions Best of Show.
Pairing your Watch and Car
This year the prize was captured by a 1964 ATS 2500 GTS, owned by Bruce Milner of California. The beautiful and rare car was produced by Automobili Turismo e-Sport in Bologna, and is just as beautiful and even rarer than a Ferrari. While Mr. Milner may have been hoping to get the new Cerachrome Bezel Daytona 116500, Rolex has established a tradition of presenting the 116503 two-tone gold and stainless "Rolesor" version at Pebble Beach. We at Bob's Watches recently touted its previous version, the 116523, as a model that doesn't receive enough respect, "smart enough to pair with business suits and not so flashy it would look out of place behind the wheel of an endurance racecar." While the Cerachrome watches are extremely difficult to come by, the two-tone 116503s are fairly sluggish sellers.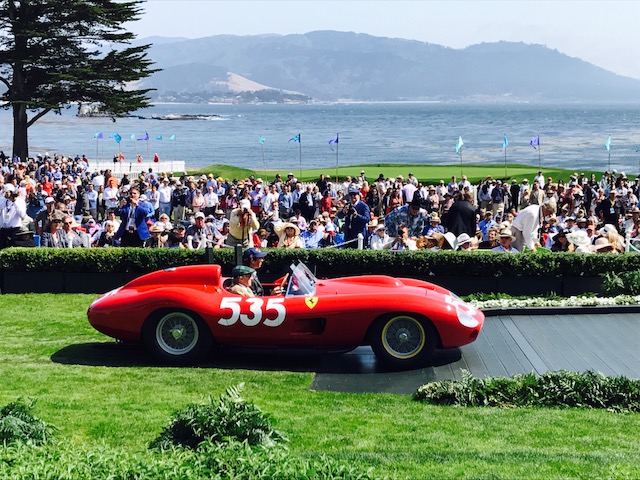 A Rolex Daytona Fixed To A Wall
It is just sound business sense for Rolex to give away the less desirable model, but one would hardly complain about being gifted such a watch at an event like The Quail. By comparison, the stainless 116520 on our wrist looked downright understated. Even though gold, is of course, a more expensive material than steel, the 116520 generally commands more money on the pre-owned market than the 116523. Suffice to say our 116520 drew its share of envious glances. As a tool watch used by race car drivers, stainless steel is truer to the Daytona's original purpose. Rolex also presented the two-tone version to the winner of the Rolex Spirit of Monterey Award at the Rolex Monterey Motorsports Reunion at Laguna Seca, where the brand hosts a Rolex Driver's Club because so many of its enthusiasts own classic race cars. But the Cerachrome bezel made an appearance on a brand new (and very cool) Daytona clock Rolex rolled out for the event. Maybe next year they'll be willing to part with one.