Followers of Bob's Watches' leading coverage of Rolex news know that for the past several years the iconic Swiss brand has awarded specially engraved Rolex Daytona's to the overall / best of show winners of the Pebble Beach Concours d'Elegance, The Quail, A Motorsports Gathering. A couple of years ago they switched from classic all-stainless steel examples to two-tone steel and "Rolesor" gold Ref. 116503's. This year, however, they downgraded the prize watches considerably, instead awarding two-tone Datejust 41 Ref. 126333's at Pebble Beach and the Quail. If this becomes the new norm, Daytonas may soon only be winnable at the Rolex 24 at Daytona, Le Mans and certain Formula 1 events, making the already exclusive timepiece that much harder to come by.
While the winners at this year's Monterey Car Week events weren't exactly complaining, the switch to Datejusts certainly raised the eyebrows of the handful of watch industry insiders who were in attendance. While the two-tone Daytona Ref. 116503's retail for $16,900, the two-tone Datejust 41 Ref. 126333's only cost $12,700. However we can't believe Rolex made the switch simply to save a little money. Rather, this must be a concerted effort to restore some of the Daytona's luster and desirability, though of course the newest Ref. 116500LN with the Cerachrome bezel remains nearly unattainable with a year-plus waiting list. And with an official retail price of $12,400 – Rolex massively undervalued this piece – on paper at least giving out 116500LN's wouldn't cost any more.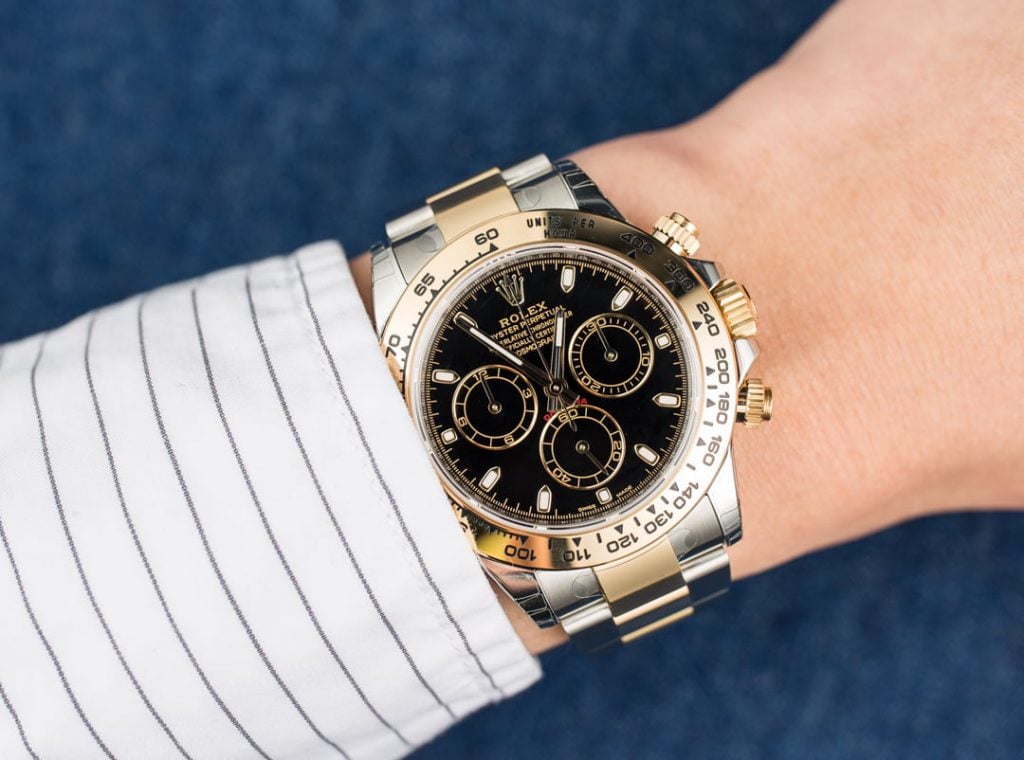 In any case, the stunning 1937 Alfa Romeo 8C Wins which Best of Show at the Pebble Beach Concours was certainly worthy of a Daytona. Tom Kristensen, Rolex Testimonee and nine-time winner of the 24 Hours of Le Mans, undertook official duties as Honorary Judge at this year's event. After the Alfa's win he noted, "The collection of historic automobiles and world-renowned concept cars at Pebble Beach creates an event like no other. It has been a privilege to be part of the judging team, and to get so close to these amazing machines and meet their owners. The Best of Show Award represents excellence and timeless elegance – values that I closely identify with Rolex – while recognizing and preserving the greatest cars in the world. This event is an absolute must for all car lovers."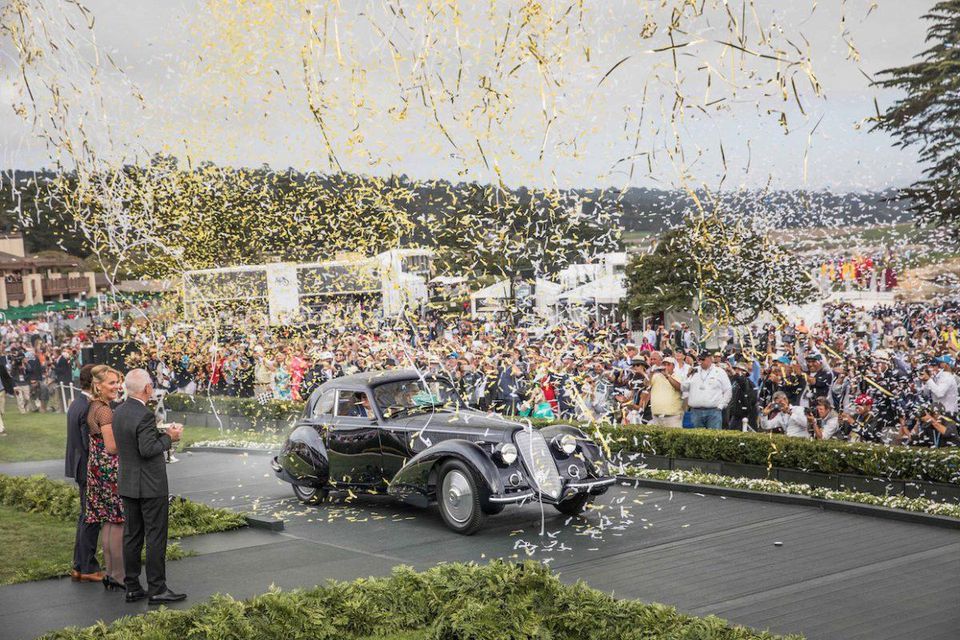 At the Quail, A Motorsports Gathering, an exceptional 1953 Lancia Aurelia PF200C Spider won admission into the Rolex Circle of Champions along with a Datejust 41 having been voted the "Rolex Best of Show" car. "I'm so excited to have won and to have received a Rolex watch," declared owner Anne Brockinton Lee at the presentation. "This is in memory of my late husband who was a big car collector. I have a great team who have worked very hard on this outstanding car and I'm very proud." Also on hand at all the events was Sir Jackie Stewart, Rolex Testimonee and three-time Formula 1 Drivers' World Champion, who is celebrating a 50-year partnership with Rolex and looked very happy about it.