The two Rolex ambassadors battled it out the quarter-finals of the Monte-Carlo Rolex Masters
After cruising into the quarterfinals by winning their first two rounds, Rolex tennis ambassadors, Roger Federer and Jo-Wilfried Tsonga met on the clay courts in Monte-Carlo to fight it out for a spot in the semi-finals of the Monte-Carlo Rolex Masters. In a grueling two-hour and 6 minutes match, eighth-seeded player Tsonga beat third-seeded Federer, 3-6, 6-2, 7-5.
Rolex Masters Quarterfinals
Sponsored by Rolex and sharing his love for Roelx watches, all eyes were on Federer as he started the match strong, breaking Tsonga three times to win the first set. But things took a turn in the second set where Federer dropped his opening serve and local favorite Tsonga outplayed him 6-2. During the third set, Tsonga finally broke Federer in the 11th game and finished off with his victorious serve for match point.
Bounce Back
Federer, who has been out of action during the last two months due to a knee injury and illness, was playing to win his first trophy at the Monte-Carlo Rolex Masters. Tsonga is now slated to play either countryman Gael Monfils or Spaniard Marcel Granollers during the semifinals on Saturday.
The pair have played against each other 17 times and this match marks the sixth win for Tsonga over the Swiss native. The last time they played against each other was at the Canada open where Tsonga won the finals in two sets, 7-5, 7-6.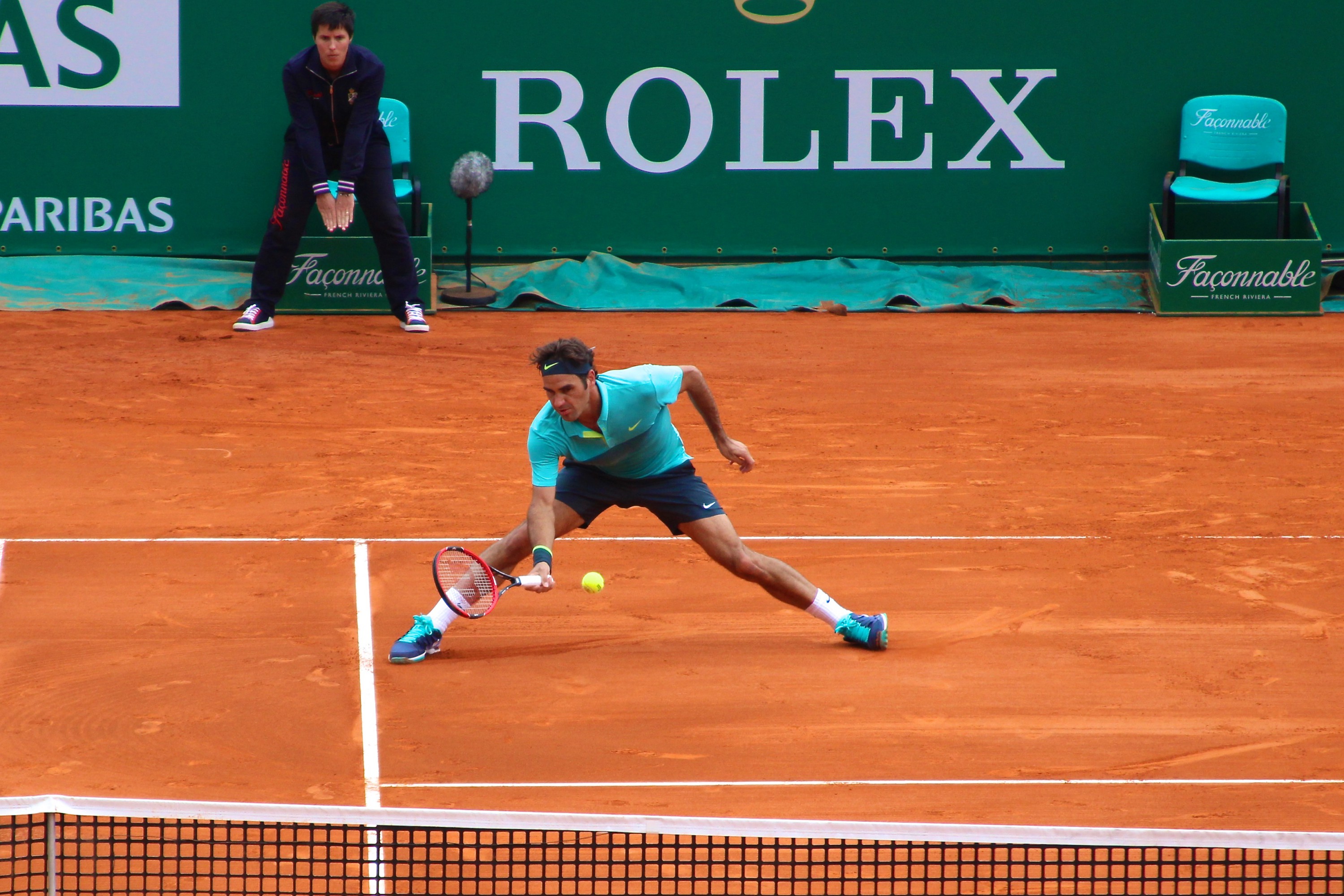 Rolex Loves Tennis
An advocate of tennis since 1978, Rolex has partnerships with top-tier tournaments around the world, including Wimbledon and the Australian Open, and counts a roster of leading tennis players as brand ambassadors. Known as the most beautiful competition in tennis, the Monte-Carlo Rolex Masters is played on 20 red clay courts at the Monte-Carlo Country Club with breathtaking views of the surrounding Mediterranean coast.
As Tsonga continues his campaign towards triumph in Monte-Carlo, tennis fans around the world will tune in to watch this weekend's matches to witness who will ultimately claim victory at the Rolex Masters.