Omega has opened a brand new museum at its HQ in Biel/Bienne Switzerland designed by award-winning Japanese architect Shigeru Ban that is destined to attract watch enthusiasts the world over. The most striking feature of the new Omega building dedicated to the brand's many horological achievements is a super-sized "walk-in" Omega Speedmaster that allows you an unprecedented view of the inner workings of the world-famous sports watch, while it screens an animated film revealing the inner-workings of the brand's signature Co-Axial Escapement.
The New Omega Museum
In addition to the walk-in Speedmaster are other areas of the museum dedicated to the Olympics, Moon missions and of course James Bond. The original Omega museum opened in 1984 and was the first of its kind for a SINGLE Swiss watch brand. The new museum, which will replace the previous one, "tells the compelling story of the global watchmaker through immersive movies, compelling showcases and fun interactive experiences."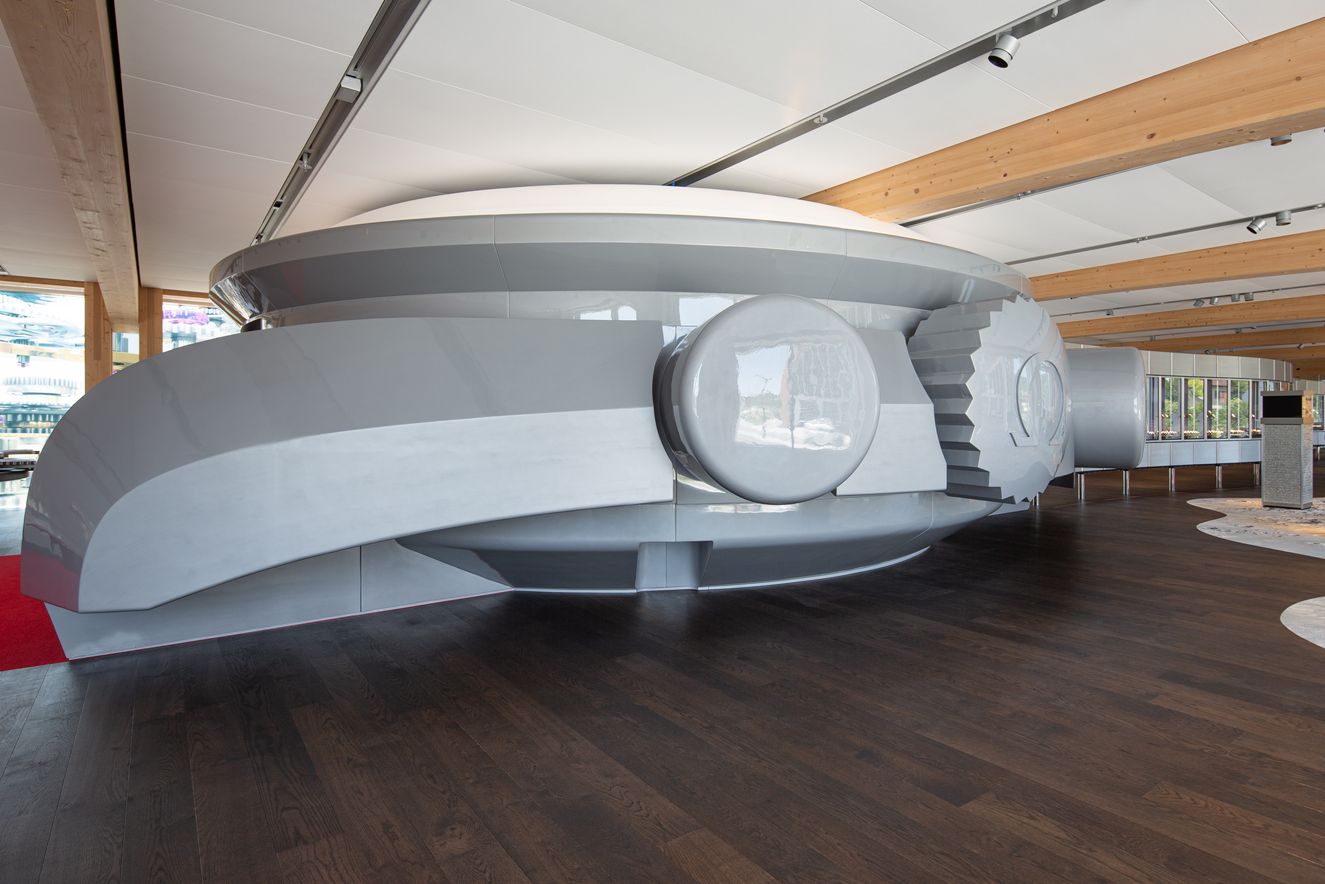 The first thing visitors encounter upon entering the space is a large world map on the floor "embedded with digital readouts of exact times from numerous locations across the globe" – an enormous world timer, in other words. Visitors are also presented with the first video installation, dubbed the "History of Time," which "tracks humankind's quest for precision from the earliest clocks to the most modern movements" in an immersive, 360° format.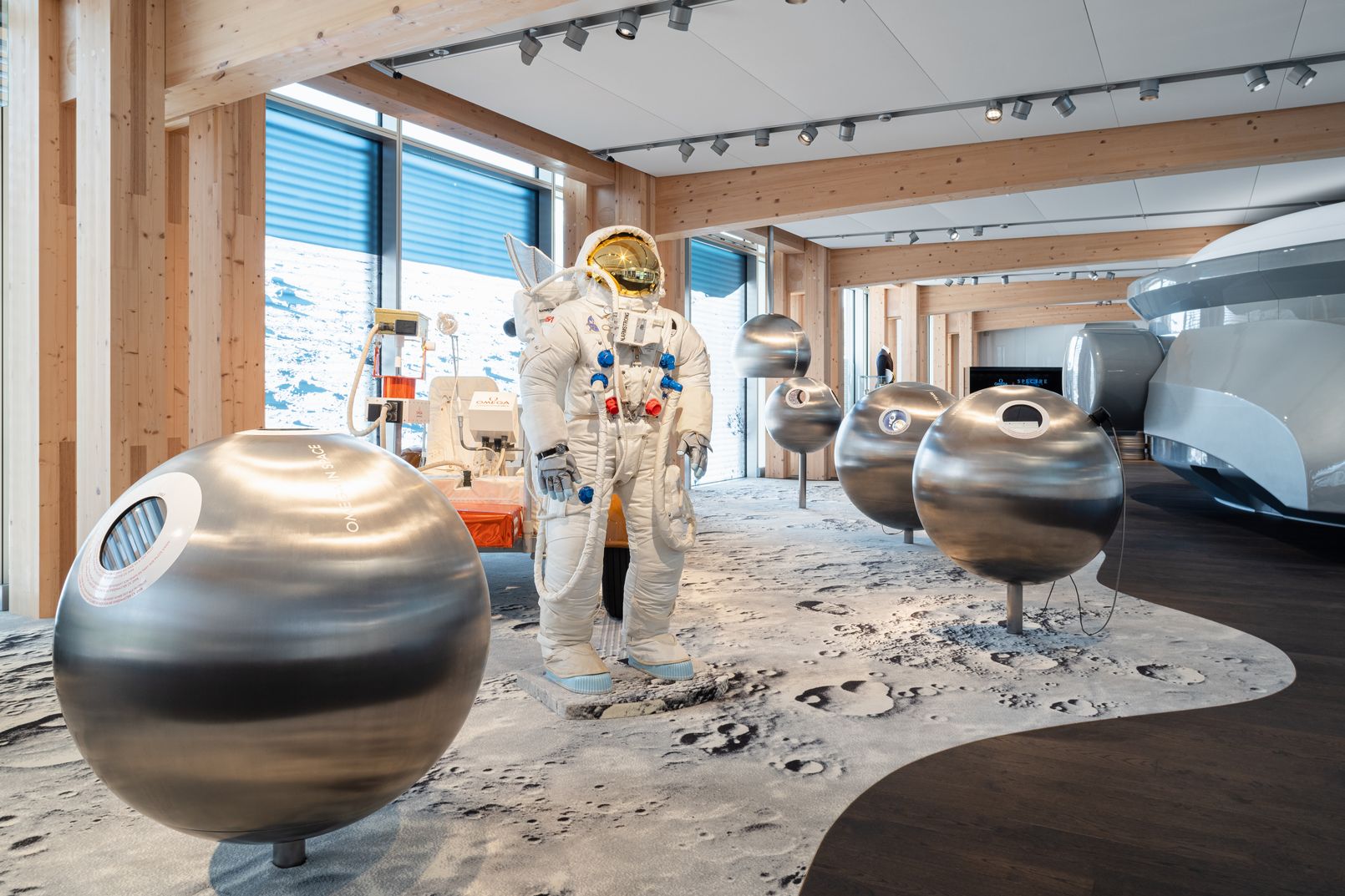 Then there's a 30-ft. long Olympic running track equipped with authentic Omega Official Timekeeper technology, including starting blocks, an electronic starting pistol, and (of course) digital timers. Visitors can even get a printout of their "photo finish" captured by Omega's scanner which can record up to 10,000 digital images per second.
Next up is a bona fide moonscape complete with a Lunar Rover where visitors can channel their inner Buzz Aldrin, the first man to wear an Omega Speedmaster on the Moon. The experience combines photos, videos, a demonstration of NASA technology, and several historically significant examples of the Speedmaster "Moonwatch" including some of the space-flown watches Omega acquired from the astronauts themselves. However it should be noted that these were privately purchased examples because NASA-issued watches remain government property – and Aldrin's watch mysteriously went missing in 1971.
*All images courtesy of Omega