One is the loneliest number… 
While one Rolex is certainly a fantastic thing to have in a watch box, a collection of Rolexes is even better! With so many options, from steel Rolexes to gold Rolexes to two-tone Rolexes, buying one usually opens the door to wanting more. This gives the collector the chance to take out a Rolex sports watches such as the Submariner, Yacht-Master, or Explorer II during the weekend while keeping a Datejust, Day-Date, or Oyster Perpetual on during the workweek.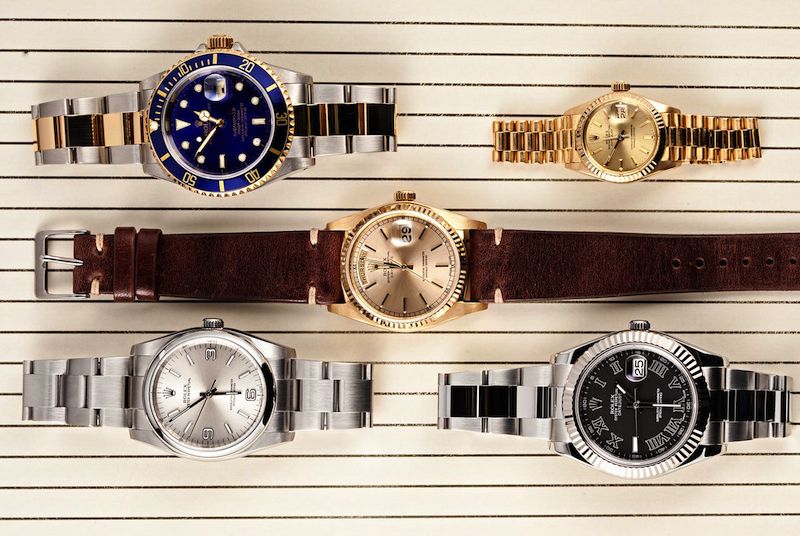 Some collectors like to focus on vintage Rolex models while others on more modern Rolex references and others like to lay claim to both. There are even some collectors who like to find as many versions of the same model as possible— like the Rolex Sea-Dweller, Rolex Daytona, and GMT-Master. Whatever the focus of the Rolex collection, take a look at these awesome collections of some passionate Rolex fans as found on Instagram.
1. @rolexdiver
2. @whatusmenlike
3. @watchesonme
https://www.instagram.com/p/BMJ1-hnADvQ/?taken-by=watchesonme
4. @gmtandsubs
5. @gmtfanatic
6. @storky
7. @pbandwatches
8. @blaabear
https://www.instagram.com/p/BKNmLYOjN1f/?taken-by=blaabear
9. @rolexcollector.ph
https://www.instagram.com/p/BLkcYhIjuRT/?taken-by=rolexcollector.ph
10. @watchingmytime
https://www.instagram.com/p/BEHG20lqCBJ/?taken-by=watchingmytime