If you were asked what you think are the five largest Swiss watch brands by market share, which brands would you list? The popularity of certain luxury watches such as the Rolex Daytona has almost guaranteed their respective brands a spot on the list, but what about some of the others? Earlier this year, Morgan Stanley and Swiss consultancy firm LuxeConsult released a report outlining the biggest players in the Swiss watch market for 2018. Here's what they found.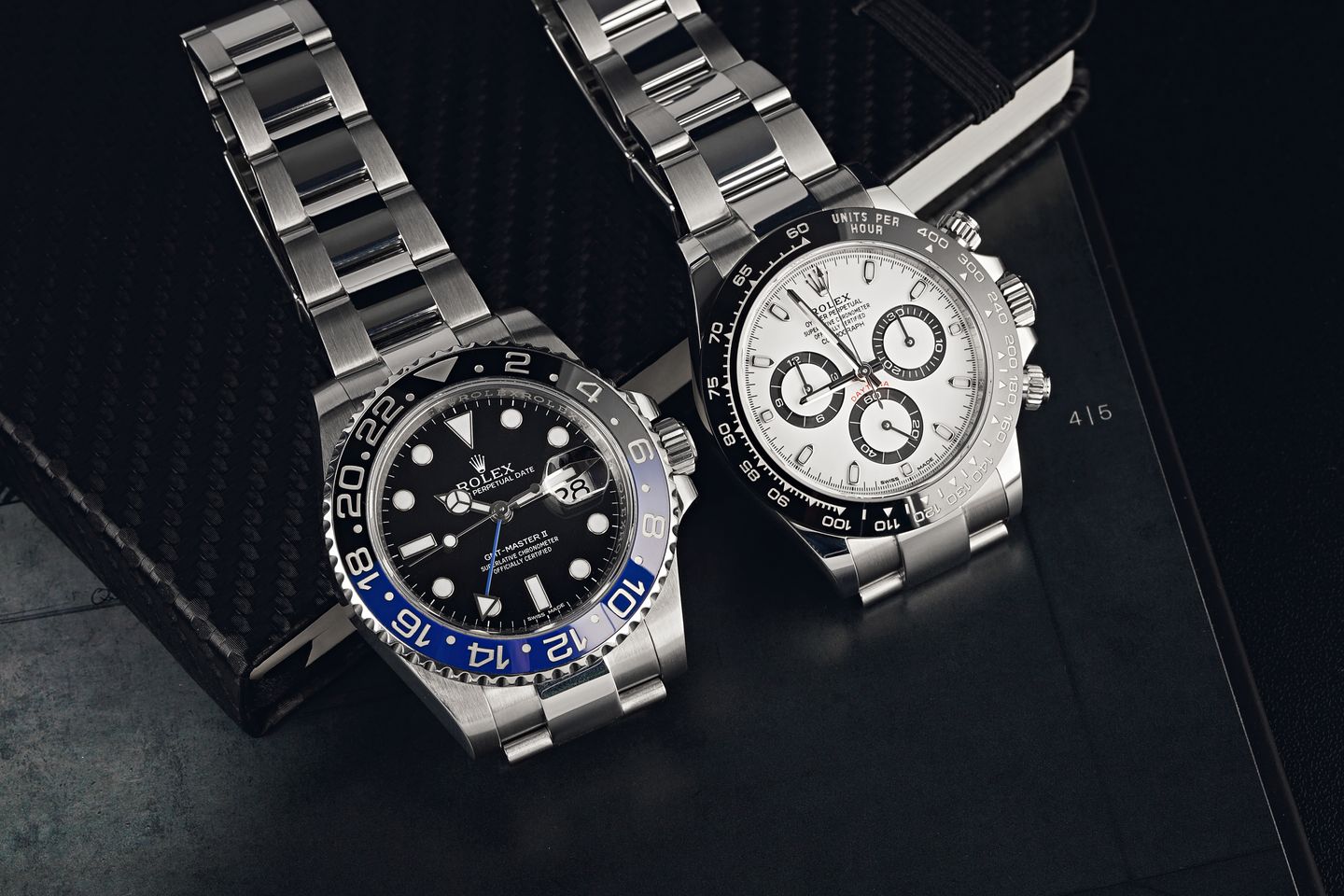 The Billionaire's Club Includes Seven Members
According to the report, the Swiss watch market is comprised of 350 brands, which collectively achieved CHF51.8 billion (US$52.37 billion) in retail sales in 2018. Of those brands, seven stood out for recording turnover in the billions: Rolex with CHF5.05 billion (US$5.17 billion), Omega with CHF2.34 billion (US$2.39 billion), Cartier with CHF1.66 billion (US$1.7 billion), Longines with CHF1.65 billion (US$1.69 billion), Patek Philippe with CHF1.35 billion (US$1.38 billion), Tissot with CHF1.05 billion (US$1.07 billion), and Audemars Piguet with CHF1.03 billion (US$1.05 billion).
No surprise, but Rolex leads the charge here with more than double the turnover and implied retail value of runner-up Omega.
There are two important points to bring up. First, some of these brands are private companies that do not divulge official sales figures, so Morgan Stanley had to estimate some figures using several sources. Second, we suspect that there was an error when compiling this specific "Billionaires' Club in 2018" table where Longines and Cartier were possibly mislabeled – the average price for Longines watches and Cartier watches would make more sense if they were switched.
If we look beyond the individual brands and turn our attention to the parent groups, 75% of Swiss watch sales are dominated by four main companies: The Swatch Group (28.6%), Rolex (including Tudor) (23.5%), Richemont (18.4%), and LVMH (7.9%).
The Swatch Group currently has the biggest slice of the pie with 19 watch brands under its umbrella. For context, Rolex has two brands, Richemont has 12 watch brands, and LVMH has three watch brands in their portfolio.
The Top Five Largest Swiss Watch Brands by Retail Market Share
The Morgan Stanley report lists the following Swiss watch brands with the largest retail market share: Rolex (22.2%), Omega (9.0%), Longines (6.4%), Patek Philippe (5.7%), and Cartier (4.9%).
Among the top five listed, Patek Philippe has the highest average price per watch at CHF53,500 (US$54,724), closely followed by Audemars Piguet at CHF50,000 (US$51,144), and then Rolex at CHF12,200 (US$12,479).
So in short, the five largest Swiss watch brands of 2018 were Rolex, Omega, Longines, Patek Philippe, and Cartier. It is an interesting mix of watch brands with average price points that range from $1,600 to $54,000 and production outputs that vary from around 50,000 units to over a million units per year.
Yet again, Rolex dominates by a big margin, bringing in an implied retail value of CHF11.55 billion (US$11.81 billion) in 2018 – illustrating the seemingly insatiable global appetite for Rolex watches, something that is also confirmed by the multi-year waitlists at retailers for certain models like the Rolex Daytona and Submariner.
And barring any unforeseen events, we fully expect the same name to be at the top of the podium in the 2019 reports.