It's no secret that we think a Rolex watch is a fantastic gift to give on Mother's Day. But we'd bet that mom would also love some quality time spent with her loved ones. So, on the day dedicated to mothers, prep the popcorn, mix the mimosas, get comfy on the couch, and get ready for a movie marathon with mom. Here are some of the best movies to watch with mom this Mother's Day that are on Netflix right now .  
Lion (2016)
Based on a true story, Lion tells the tale of a Saroo Brierley (Dev Patel) searching for his family 25 years after he accidentally boarded a train as a five-year-old boy in India. Central to the film is his relationship with his Australian adoptive mother, Sue Brierley (Nicole Kidman) and his longing to find his biological mother and beloved brother back in Calcutta. Warning, this movie will tug at anybody's heartstrings, so you may want to have the tissues ready – for mom, of course.
Christopher Robin (2018)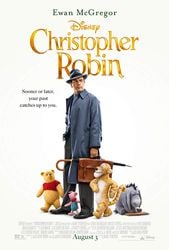 Christopher Robin (Ewan McGregor) is all grown up now, and doing adult things like trying to keep his job and consequently, letting down his wife and daughter on a constant basis. But his old friend Winnie the Pooh needs his help, and comes to find him in London to bring him back to Hundred Acre Wood. It turns out that a visit from "Silly Old Bear" is exactly what adult Christopher Robin needed. If you read Winnie the Pooh stories with mom as a kid, this movie will no doubt bring on heavy doses of nostalgia.
Julie & Julia (2009)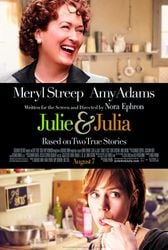 Also based on a true story, Julie Powel (Amy Adams) was blogging about food before that was even a thing (circa 2002). She cooked her way through the recipes in Julia Child's landmark 1960's book, Mastering the Art of French Cooking and documented the good, the bad, and the ugly on her online journal. Foodies need no introduction to Julia Child (Meryl Streep), but those who aren't familiar with this culinary icon will still find her bigger-than-life personality and way around the kitchen utterly charming. With all the cooking scenes and food shots weaved throughout the movie, we recommend having plenty of snacks on hand.
Wine Country (2019)
Fresh to Netflix is the movie Wine Country, a comedy about a group of longtime friends who take a trip to Napa Valley for a weekend of birthday festivities as one of them celebrates her 50th. As can be expected, things get messy when mixing a squad of six middle-aged personalities with free-flowing wine. Directed by and starring Amy Poehler, and packed with a cast of fellow SNL alumni (Maya Rudolph, Rachel Dratch, Ana Gasteyer, Paula Pell, Emily Spivey, and Tina Fey), you'll share plenty of laughs (and maybe a few bottles of wine) with mom watching this brand-new Netflix release.