Each spring, thousands gather in the city of Basel, Switzerland for the premier tradeshow of the watch and jewelry industry. Baselworld features roughly 2,100 exhibitors, from over 45 different countries, including all of the leading watch and jewelry brands, as well as companies that specialize in precious gems. For many manufacturers- particularly those in the watch industry, this is the perfect setting to unveil new products for the year.
This year's Baselworld is set to run from March 17th through March 24th, and although rumors and predictions for have been flying around since April of last year, only recently have some companies been releasing teasers of what they plan to unveil. There is a lot of attention on the watch industry in the weeks leading up to Baselworld, and as one of the oldest, and most famous watch manufacturers around, Rolex is the topic of many predictions and rumors – some of them originating directly from Rolex themselves.
Rolex has an Instagram account, and in addition to providing its viewers with gorgeous pictures and an inside peek into their fascinating world, their Instagram also gives speculators clues about what to expect from them at this years Baselworld.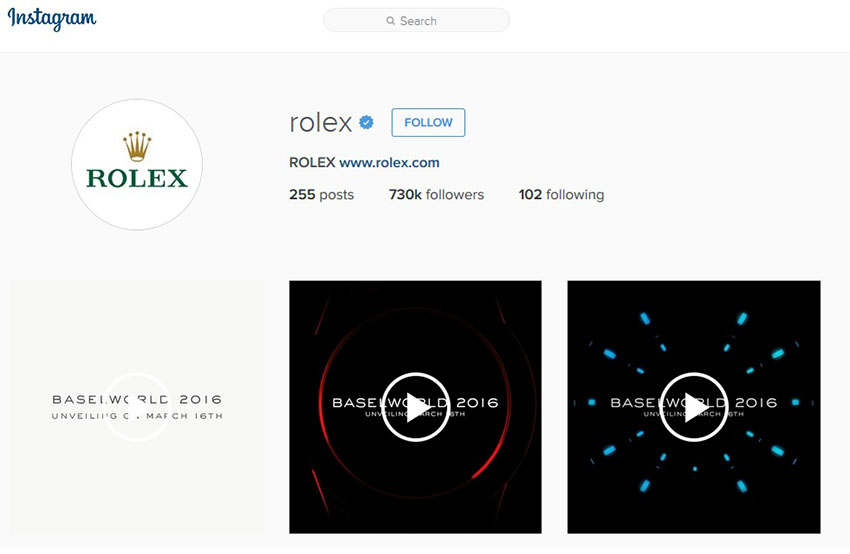 Over the last few days, Rolex has been uploading teaser videos to their Instagram account. These videos explicitly announce that they will be unveiling something new on March 16th for this year's Baselworld. Unfortunately, this is the only thing that has been made explicitly clear. The videos are only a few seconds long, and feature dark close-ups, and heavily edited shots. Although it is difficult to discern what is actually being shown, a careful eye will make out the outlines of a Rolex Cosmograph Daytona.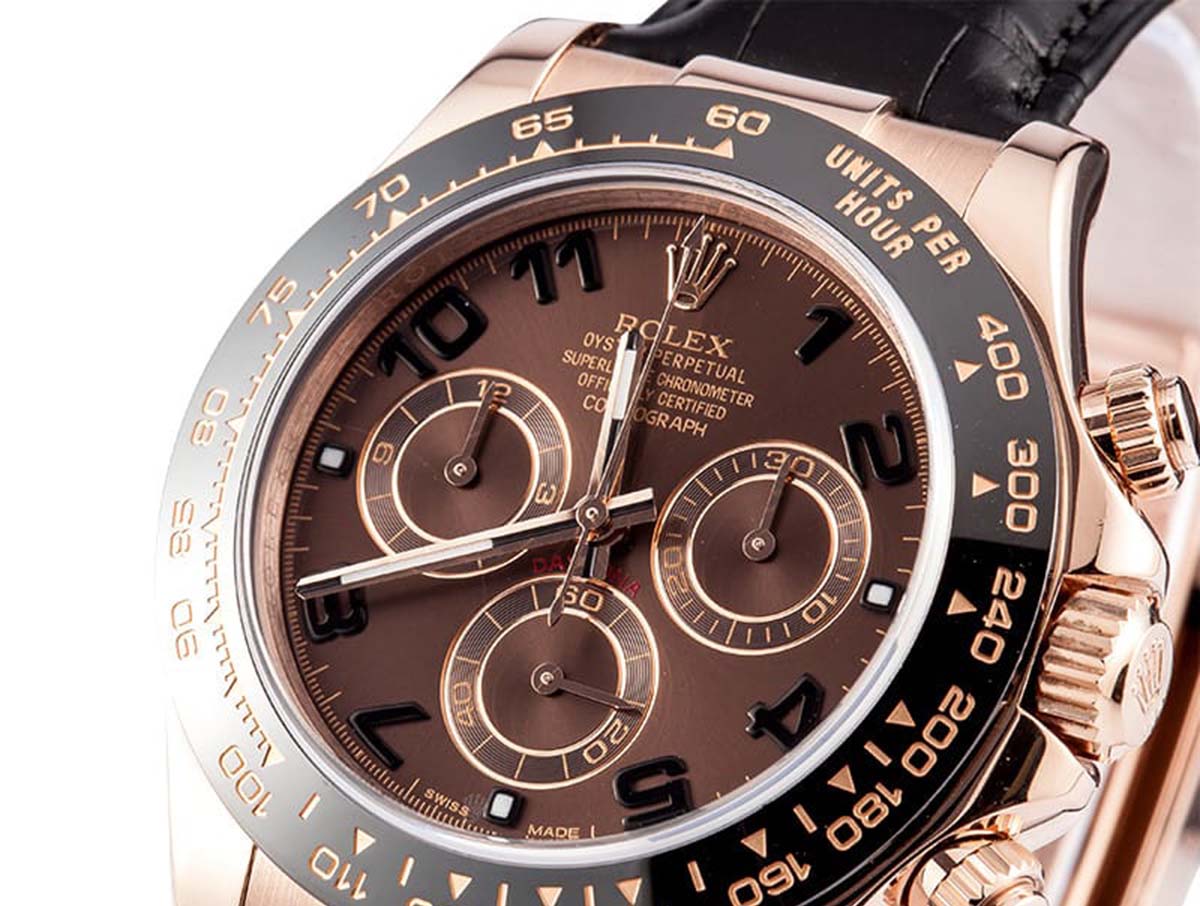 There is also additional evidence to support the belief that Rolex plans to unveil a new Daytona at this year's Baselworld. Another look at Rolex's Instagram account will reveal that nearly every-single picture or video that has been uploaded within the last month and a half has been a Daytona-related one.
Furthermore, there also seems to be a variant missing from the Daytona lineup. While Rolex produces the Daytona in a variety of different metals, colors, band options, and bezel materials, they do not currently offer a stainless steel Daytona with a black, monobloc Cerachrom (ceramic) bezel.
Given the popularity of the Daytona, the idea of Rolex releasing another stainless steel version is quite possible. While no details have been confirmed yet, all the signs are pointing to Rolex unveiling a new Daytona at this year's Baselworld. Stay tuned for an update of what new products get announced after the festival!