POST-BASELWORLD 2019 UPDATE:
Well, we were all wrong this year about our Baselworld predictions… Baselworld 2019 was a bit of an expected one as far as new releases from Rolex. Most people thought we would see a final phasing out of the Rolex Caliber 3135 movement – or at the very least a new Milgauss (after Rolex did nothing but tease Milgauss material in the months leading up to Baselworld). However, when the final new release had been announced, the 3 biggest new Rolex releases from 2019 are a new bracelet for the "Batman" GMT-Master II, a two-tone Rolex Sea-Dweller, and a bigger 42mm solid white gold Yacht-Master on an Oysterflex.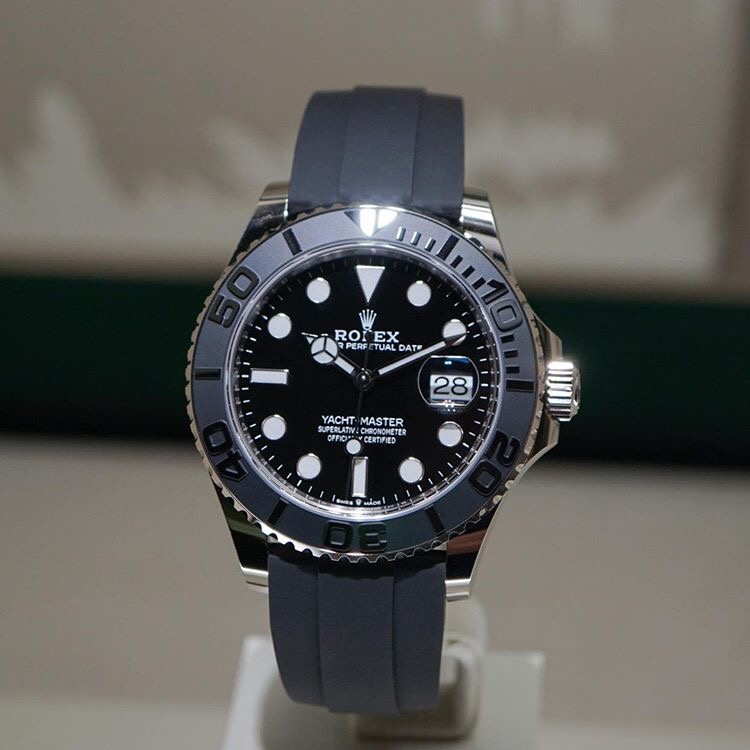 Baselworld 2019 Predictions 
Rolex 2019 Update: Baselworld 2019 is almost upon us, and as always, most of the watch world is eagerly awaiting the new timepieces that Rolex will be unveiling at this year's show. Compared to other brands, Rolex moves rather slowly in the refinement of their designs, and rarely makes truly radical changes to their long-running and iconic collections. While there are a number of highly possible new Rolex watch releases, here is an office round-up of our Baselworld 2019 predictions – ranging from the truly plausible to the borderline absurd (I'm looking at you, David).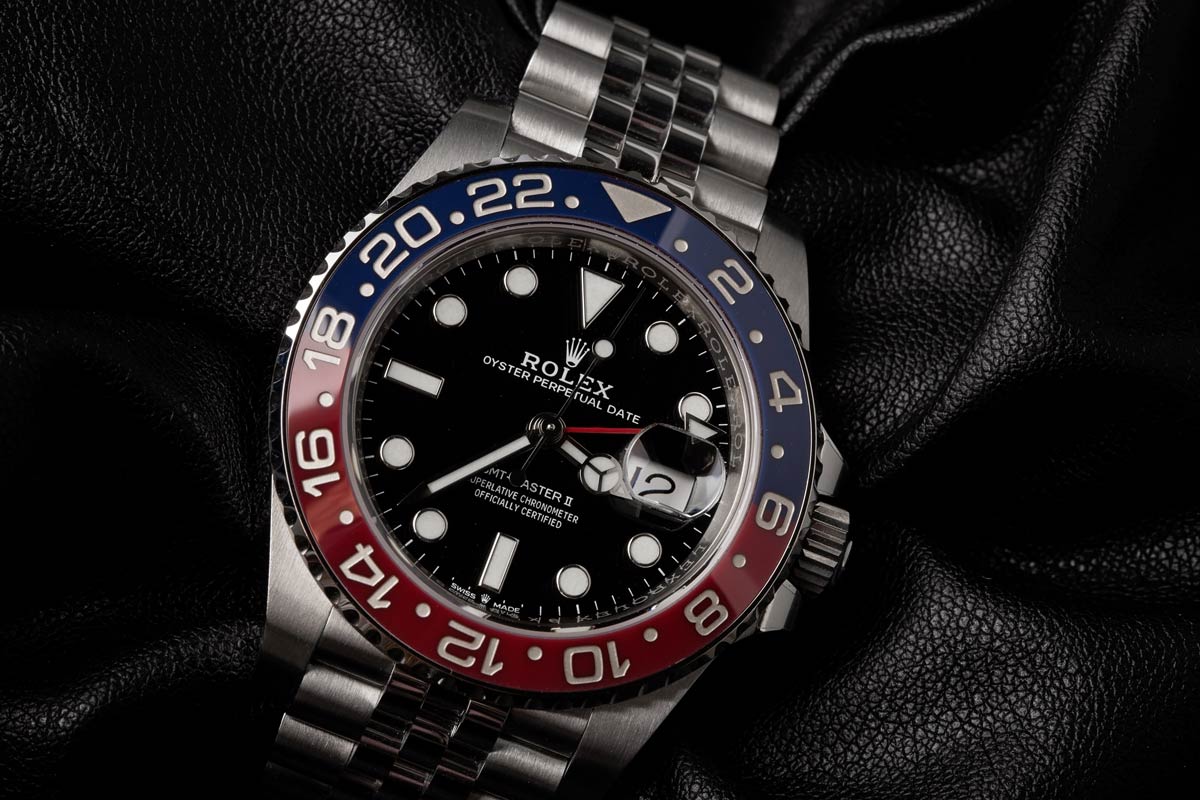 Paul Altieri – Founder & CEO
With all the media attention that Rolex has given their Milgauss collection within the last few months, I can only imagine that a new Milgauss reference will be announced at Baselworld this year. Additionally, given how anti-magnetic movements are slowly becoming an industry-standard feature, I could easily see Rolex redesigning the Milgauss – the original antimagnetic watch – to significantly increase its anti-magnetic capabilities.
Sam Berger – Vintage Rolex Specialist
Although it's unlikely, I'm going to be bold with one of my Baselworld 2019 predictions, hold out hope, and say that Rolex will release a totally new watch at Baselworld this year – one that is aimed specifically at women. The new watch will be 36mm to 40mm in diameter, and not overtly delicate or feminine in its design. Since many women are already wearing full-sized Rolex sport watches, and given the success of the 37mm Everose Rolex Yacht-Master, why not?
Justin Morton – Photographer
I definitely think that there is a possibility that Rolex will release a new Milgauss this year at Baselworld. Given the recent trend of Rolex embracing small design elements from their past (orange 24-hour hand on the Explorer II, red line of text on the Sea-Dweller, etc.), I could totally see Rolex putting a vintage-inspired "waffle-style" dial on the Milgauss, and keeping the orange accents that seem to have become a defining trait of the line.
Carol Altieri – Chief Operations Officer
While I still think that Rolex may surprise all of us and release a black/red "Coke" GMT-Master II to go along with the new "Pepsi" and "Root Beer" GMT watches that were released at Baselworld last year, I think (or at least hope) that this may be the year that Rolex starts including additional strap options with select watches. Numerous luxury watch brands already do this, plus how great would it be to purchase your favorite Rolex Daytona on a bracelet, with an additional leather strap or Oysterflex bracelet included in the box?
Ripley Sellers – Senior Editor
I'd love to see a white dial Explorer for Baselworld this year; however, I think that it's almost a given that the new 32xx series movements will make their way into the Rolex Submariner. Given that the Submariner is arguably the most famous Rolex sports watch of all time, it's a bit astounding that the current date-displaying model is still powered by a movement that was first introduced during the late 1980s. With that in mind, Rolex already produces a cal. 3235 movement, so it seems like a no-brainer that they would eventually start fitting it inside their Submariner too.
Celine Simon – Writer & Contributor
In terms of material options, the Daytona collection is one of the most varied in the Rolex lineup with steel, gold, two-tone steel/yellow gold, and platinum editions. However, the collection is blatantly missing a two-tone pink gold and steel version. So my money is on (and saved up for) a new Everose Rolesor Daytona (without Cerachrom, please) to follow in the footsteps of last year's pink two-tone GMT-Master II.
Christopher Tran – Senior Video Producer
I think that this will be the year that rose gold finally makes an appearance on the Rolex Submariner, so I'm predicting a solid-Everose Submariner variant for Baselworld 2019. Rolex already manufactures a large number of their watches with Everose as an option, so it's a bit surprising that it's not already available on Rolex's most iconic sports watch. As far as what color the dial and bezel might be on the Everose Submariner, that's anyone's guess…
Marcy Kikukawa – Data Entry Specialist
The Daytona is already one of the go-to timepieces for ladies looking for a Rolex sports watch, so I think that this year, we will see a white gold Daytona fitted with a pink dial and diamond hour markers. A similar configuration already exists in Everose pink gold, so while a pink dial is somewhat uncharacteristic for the Rolex Daytona, it's certainly not the most unlikely among our Baselworld 2019 predictions!
David Hong – Marketing Associate
Go big with your Baselworld 2019 predictions or go home! I'm aware that we are just two years away from the 50th anniversary of the Explorer II and that Rolex will likely update it then; however I don't care. This year, I'm predicting a radical update for the Explorer II line. The bright orange accents of the current model will be swapped out for dark blue ones (even more polar!) and the bezel will be re-designed to feature hash-marks rather than triangles between its 24-hour markings. To top everything off, it will be fitted with a blue Oysterflex bracelet. Ripley is so certain that this will not be happening, that he offered to buy me the watch should Rolex actually release it this year – so fingers crossed!
Joe Alessandrini – Chief Financial Officer
I'm not entirely sure what Rolex will be releasing this year at Baselworld; however, if it's a sports watch made from stainless steel, it will have a 5-year waitlist at authorized retailers the morning after it is announced!
Editor's Note: Even if David is correct in his prediction (which he won't be), it will be a minimum of 5 years before my name comes up on the waitlist at my AD, and I actually have to buy him that watch.