Five years ago we launched a new business model on Bob's Watches called the Rolex Exchange and today we celebrate its fifth year anniversary. Simple in concept, yet groundbreaking to the world of luxury watches, the Rolex Exchange offers an open marketplace for buyers and sellers of pre-owned and vintage Rolex watches. This unparalleled concept had never been attempted before and hasn't been replicated since – in any industry, with any product.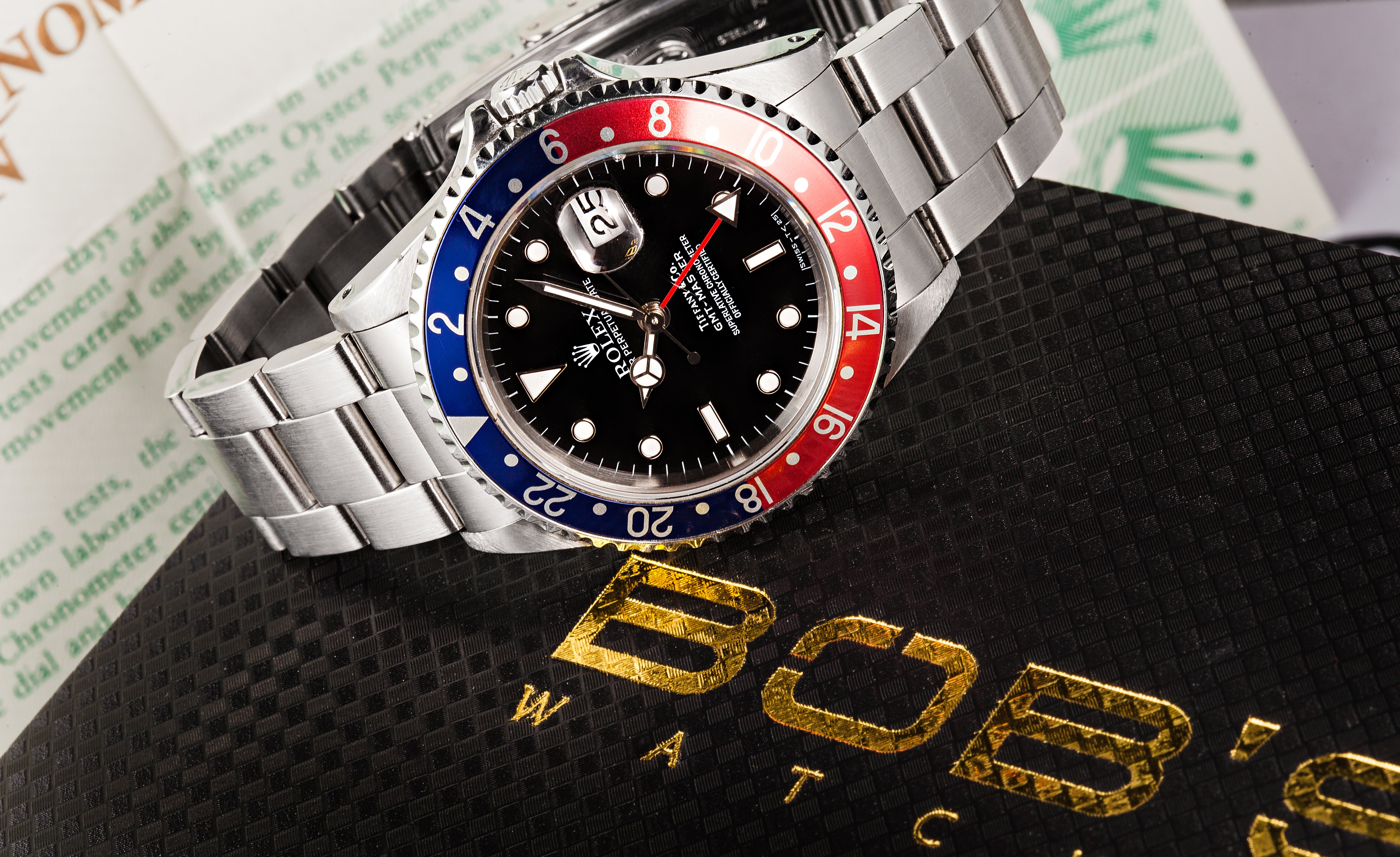 The Rolex Exchange offers visitors to www.bobswatches.com a look at the true market value of hundreds of Rolex watches, from vintage pieces to current models. On the site, under each image of a Rolex timepiece there is a buy price and sell value; this level of transparency ensures the buyer or seller will always get the best deal for their watch.

From the few models available at launch in 2010 to the more than 500 at your fingertips today, it's been a remarkably prolific five years for the Rolex Exchange.
Since its inception, the Rolex Exchange has been met with enthusiasm and praise for its openness, honesty, and credibility. For the average consumer, buying and selling used watches — especially ones as luxurious and in-demand as Rolex watches — can be daunting. Buyers and sellers are often plagued by uncertainty with regard to price, authenticity, and service, while a complete understanding of the factors that increase or decrease the worth of a specific Rolex (rarity, importance, demand, materials used, and so on) has always been reserved for watch connoisseurs and avid collectors. Visitors appreciate that the Rolex Exchange has removed all secrecy and encouraged an open exchange of information normally unheard of in the high-end watch industry. By having all information out in the open, along with Bob's Watches' guarantee, warranty, and emphasis on customer satisfaction, the Exchange has proved to be a winning formula.
Commenting on the anniversary, Paul Altieri, CEO of Bob's Watches and founder of the Rolex Exchange said, "As we celebrate this momentous milestone, we want to thank our loyal customers for supporting us. We knew when we introduced the Rolex Exchange in 2010 that it would be a game changer, yet having happy customers from all over the world fully embrace our innovative idea is truly satisfying. We, of course, couldn't have done it without our clients' trust and for that we thank them and extend our sincerest appreciation and gratitude. We look forward to the continuous improvement of the Rolex Exchange and Bob's Watches and to what the future holds."
Today, we reflect on where we started with the Rolex Exchange and what a success it has become over the years and we'd like to take this opportunity on this special occasion to say thank you to you, our valued customers.
Happy 5th birthday to the Rolex Exchange and here's to much more!