Autumn is upon us, which means cooler weather awaits. To warm up you could grab a jacket or cozy up next to the fire. But, we bet many of you will be grabbing a beer blanket instead. Get it? 
And while you're sipping your favorite drink on the deck, at the winery or watching the game at the bar, we think you might as well match your watch to it.
The Bruery Autumn Maple & Rolex Chocolate Skydweller
Earthy, spicy, bold with a sweet finish – these fall brews are what we dream of in the midst of summer while we're sticky and slurping light beers that are, quite literally, pale in comparison. To match this bold but classic fall drink, we chose an Everose Skydweller with a chocolate bezel. It's deliciously good.  

This watch is sporty and handsome, enough so that it's sure to distract from the game, the drink, or whatever else you were talking about before that polished rose gold case caught your pals eyes. Be sure to also mention to mention the 9001 caliber movement inside, how that incredibly complex bezel works and the waterproof screw down crown.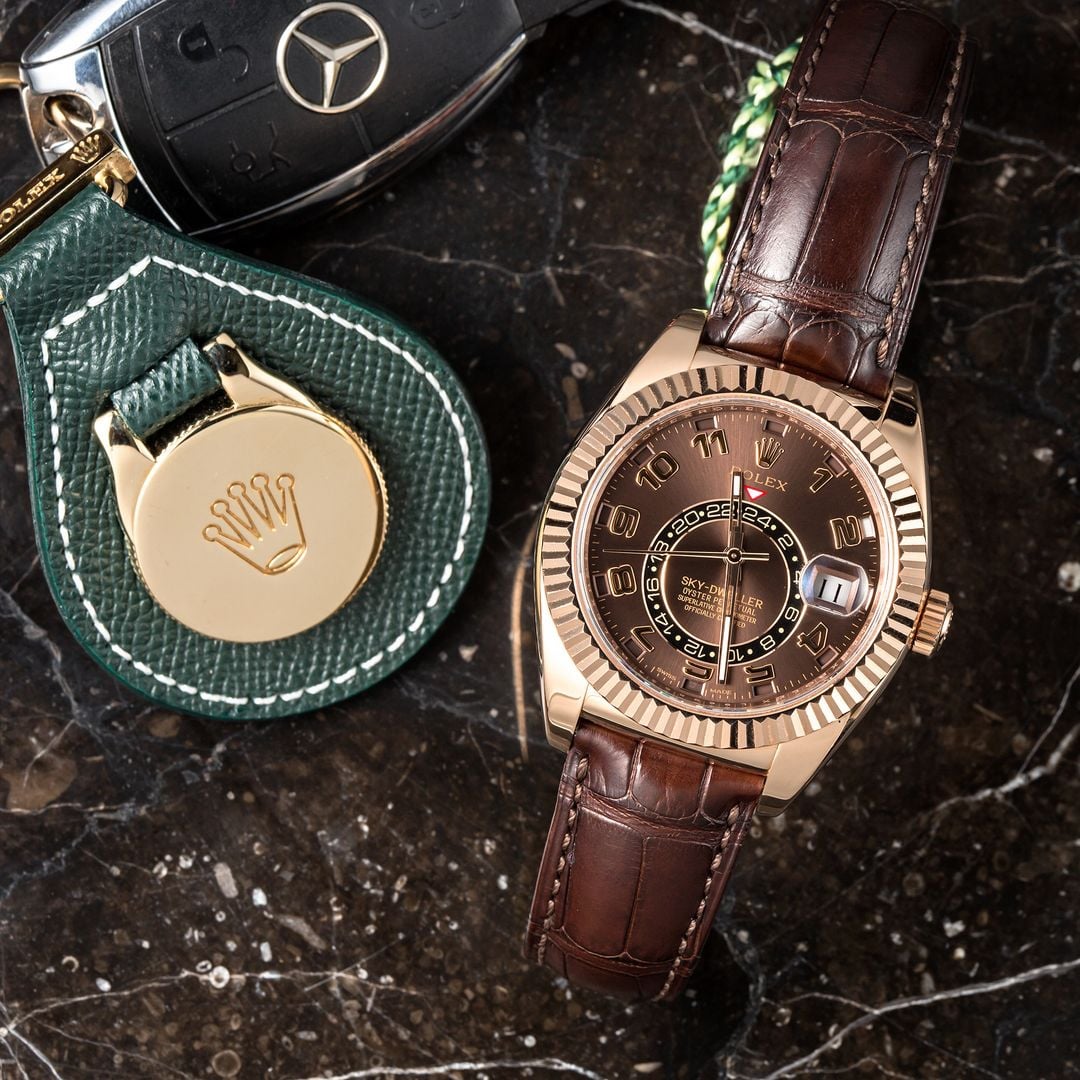 Hot Toddy x Omega Speedmaster Moonwatch
A hot toddy has been said to heal a cold or two. The whisky mixed with hot water and honey, sometimes with cinnamon stick or a slice of lemon, is also the perfect drink to sip at a cool tailgate or by the fire on the deck. It's renowned and beloved, so naturally, we'd pair it with an Omega Speedmaster Moonwatch.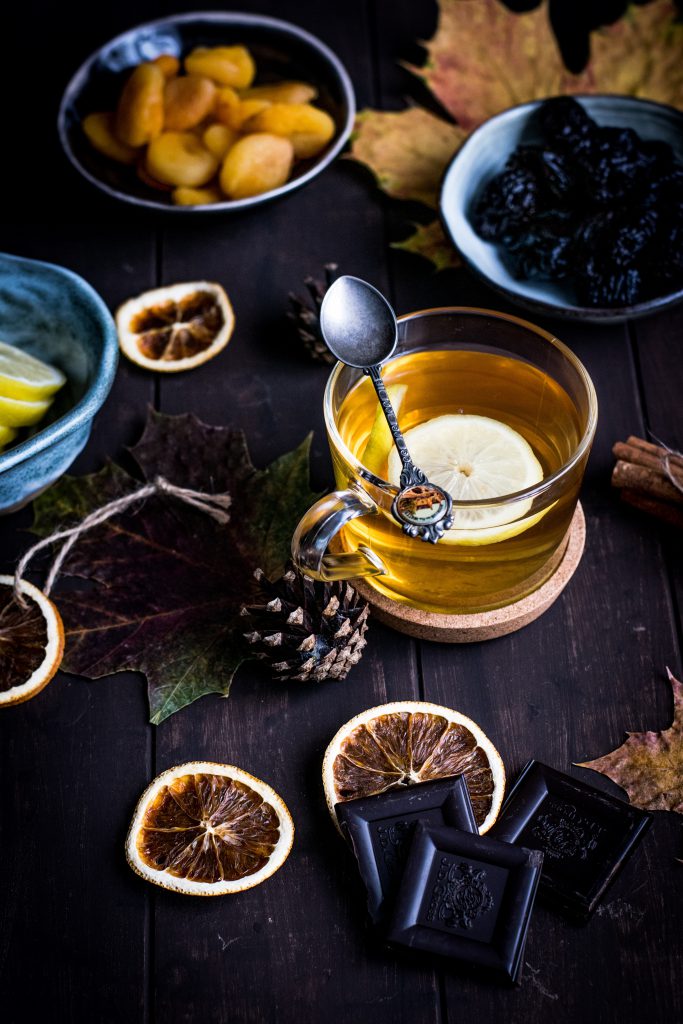 The brown leather strap on this Moonwatch brings it back down to our planet, the earthy tones juxtaposing the cool curves of the stainless case oh so well. Like the drink, the face and bezel of this model are dark and mysterious, its complications seemingly mythical if you don't understand how they work. While sitting around the fire or at the tailgate, tell your friends about how this model accompanied astronauts to the moon, and be sure to point out the manual-winding calibre 1863 which powers the subdials. Other features include a scratch-resistant sapphire crystal and a 48-power reserve.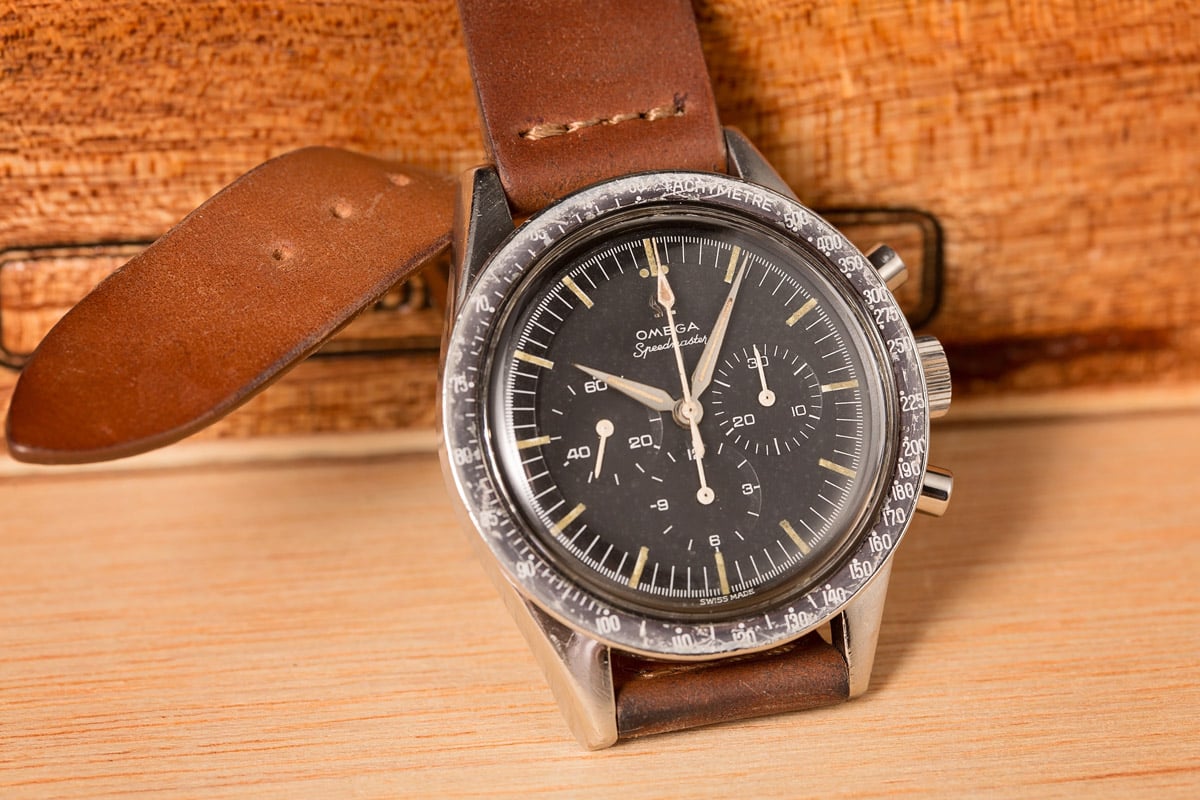 Cabernet Sauvignon & Rolex Red Grape Oyster
Full bodied often with with notes of berries, currant, pepper and even pine, the Cabernet Sauvignon gets better as it ages. While visiting the vineyard you'll get to see what this year's harvest produced, but we suggest reaching for a vintage from years past. As you hold up the glass to the light you won't quite know what to admire first, the brilliant red wine or the red grape dial of the Oyster Perpetual on your wrist.
Like the Cab, the Oyster Perpetual is a reliable classic that only gets better with time. The 9040L stainless steel 36mm case and automatic 3130 movement are built to last a lifetime, and we can't help but love the addition of the quirky grape dial accented with white minute markers and luminescent Index hour markers. We also love the Oyster bracelet on this watch, which really adds to its versatility as both a day and evening-wear timepiece.