There are some brands that don't seem to get as much respect as they deserve from the general public. Maybe that's not a problem in the grand scheme of things. Maybe, in a way, it's kind of nice for those of us 'in the know' to have a secret enclave of the industry to fawn over. Maybe it's right that those of us who have labored to uncover these hidden gems should share the spoils amongst our own private circle and not beyond. But what I keep coming back to is the unjustness of it all.
One luxury watch brand that doesn't get the love I personally think it should is Grand Seiko. The recent release of the Grand Seiko Elegance Collection is unlikely to change that on a macro scale, but for existing fans it is just one more thing to extol about this quirky manufacturer.
Quirky may seem like an odd way to describe a brand known for its sometimes inorganic obsession with perfection, but I believe there's truth to it. Grand Seiko is the finest brand to ever come out of Japan. As a result, the brand has an almost ambassadorial role. However, promoting the culturally significant values of diligence and mastery sometimes leaves audiences cold. But wrapped up within this apparently soulless pursuit of perfection is an artistry and craftsmanship few other manufacturers could hope to match.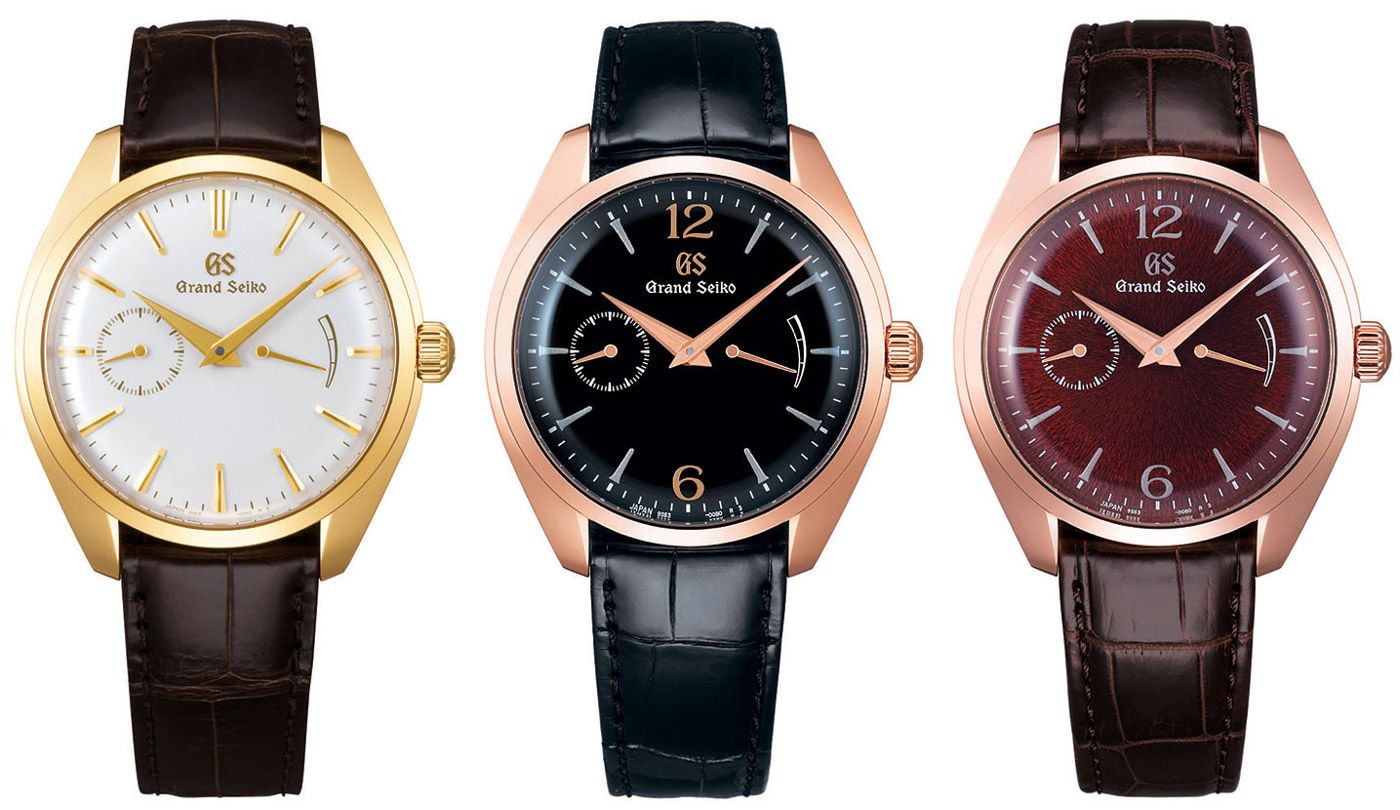 The watches may well have the best finishing at this price point. Their movements may well be reliable timekeepers but are less ornately decorated than their Swiss counterparts. And their dials may give off the air of a brand that cares not for fads or trends, and instead settled upon the idea of what a watch was a few decades ago and stuck to it. But every so often, they flip the script. The results are always defining.
The Grand Seiko Elegance Collection takes dial decoration in a whole new direction – a direction I never saw coming. But perhaps I should not be so surprised that it was Grand Seiko to fuse a traditional decorative practice, centuries old, with one of their modern masterpieces. After all, they have a track record…
Ask any Grand Seiko fan to name the first model that comes into their heads. I would guess that the majority would mention the 'Snowflake' Spring Drive. It doesn't even matter if it's their favorite. Everybody who knows anything about Grand Seiko knows how popular the Snowflake is. But why is it so successful? For a dial that looks like its made of heavyweight cartridge paper it must have something pretty special going for it to generate that kind of buzz.
It does.
The process takes several steps and requires patience and precision. The underlying pattern is stamped onto a dial blank and then silver plated. Following that, a thin clear lacquer is applied to the dial, before a thicker clear lacquer is added to act as the base coat for the top layer of paint, which is applied before indices and the date window roll in to finish it off. This multi-layered approach is what builds the depth and 'warmth' of what is fundamentally a 'plain' white dial.
The Grand Seiko Elegance Collection utilizes a very unusual decorative technique. An ancient Japanese art form, Urushi requires layers of tree sap (seriously) to be built up to create the desired finish. The jet black dial in the rose gold case is produced using this method, as are the red and blue dials in the rose gold and stainless steel cases respectively. The white dial in the yellow gold case features a simpler, lacquered dial.
The effect is far more striking in the red and blue because of their lower opacity. A stylish pattern emerges through the colored layers of sap. This low-relief pattern, inspired by Mt. Iwate – a picturesque mountain in the North-Eastern prefecture of Iwate – is applied before the first layer of sap hits the dial, and is still visible when the last layer hardens. And to top it all off, the GS lettering and the hour markers are applied using another incredibly laborious process that deserves applause for its stunning application process.
The technique, known as taka-maki-e (literally, raised sprinkled picture) was devised during the Muromachi period (1336-1573). Many layers of material, in this case either layers of gold or platinum, are sprinkled onto the dial, slowly building up the marking in relief one layer at a time. Needless to say, you need a steady hand and a steely mind to attempt something like this. The level of training it must require truly boggles my mind.
At 39mm wide and 11.6mm thick, these mechanical dress watches are perfectly sized to be an elegant companion for many years to come. The dials, with their expertly polished hands, are simple and classic with only a seconds sub-dial at 9 o'clock and a handy power reserve indicator at 3 o'clock to distract from the decoration.
One thing that might get in the way of you forging a relationship with one of these timepieces, however, is the price. The Grand Seiko Elegance Collection starts at $7,400 for the stainless steel variant and passes by the yellow gold piece at $19,000, before reaching the top-end rose gold pieces at $29,000. The two rose gold models will be limited to 150 pieces, while the steel will be produced in a run of 1,500.