If you're less than familiar with Louis Moinet, we won't blame you. The niche watch brand is anything but mainstream, though its unique complications and limited availability have allow it to flourish in its obscurity.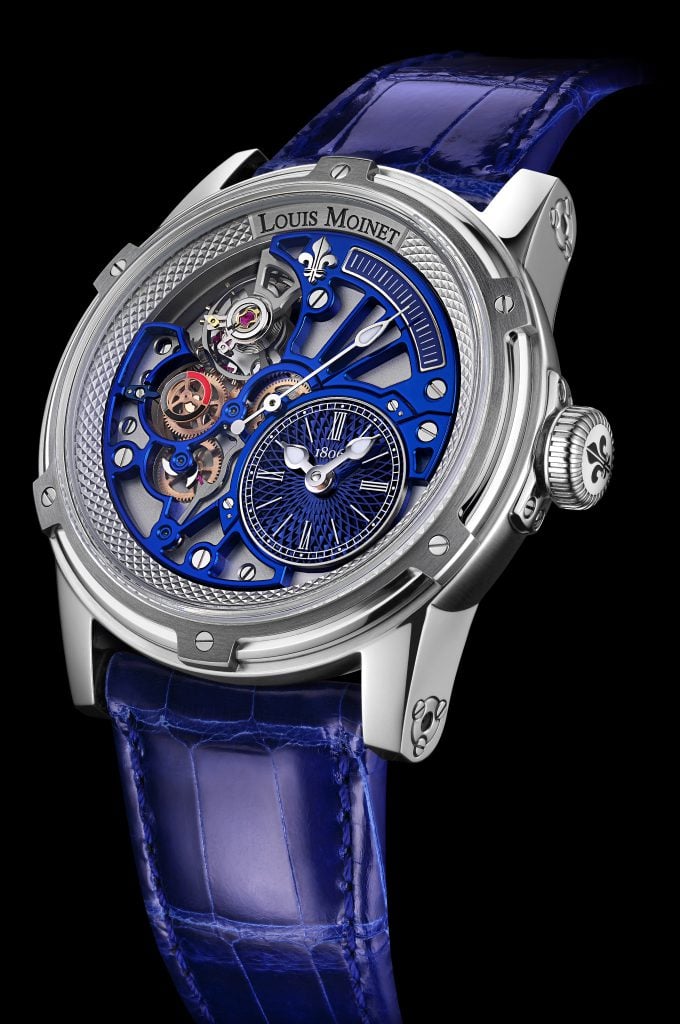 In recent years Louis Moinet continues to limit annual production to only 500 watches, and these past couple of years or more they end up selling out before the close of the calendar. Focusing primarily on unique complications and chronographs, their R&D team works with the high complication masters at Concepto to develop and produce proprietary calibers that are unlike much else on the market. Though they have a few simple and more conventional offerings as well, the 2nd generation Tempograph Chrome is a true testament to the brand's direction and spirit.
While it is technically a time-only watch, the self-winding caliber's unique seconds indication is an absolute marvel, and the kind of wrist-mounted madness that you can stare into and get lost. By using a specially designed pawl winding system, crab claw spring mechanism, and its associated geartrain, the central drive of the caliber runs a 20-second retrograde hand that displays running seconds over a fairly short throw. Down in the lower right quadrant of the dial, a large subdial displays the current hours and minutes.
Offered in two versions this time around, each limited to 60 pieces, there were a number of changed made since its first edition. Using a deviation of the Memoris case, its diameter has dropped down from 46 to 44mm across. Its dial-side bridges are the same in structure, though instead finished in either blue DLC or gold, which provide a beautiful level of contrast to the piece. Depending on the variation chosen, the subdial will either be finished in lacquer or with a guilloche pattern. Of the items we're glad remained untouched, those elegant dewdrop hands—a detail seen on many of the brand's releases—have carried forward from the first Tempograph edition.