Just in time for Speedy Tuesday, OMEGA produced an ultra-limited line of Speedmaster influenced by the Kaiju superhero series Return of Ultraman
For those who may be unfamiliar with the relationship between OMEGA and Ultraman, let's recap. These two entities have a storied past, as the Omega Speedmaster was the watch of choice for the monster-fighting hero back in 1971. And although Return of Ultraman only ran for a few years, it's legacy on modern sci-fi cannot be understated. How, you ask? Well let's just say that the hype surrounding this show and this iconic watch resulted in this Speedy Tuesday release selling out in just under two hours.
Now let's not kid ourselves – there is nothing mind blowing about this watch. It is literally the same as the standard OMEGA Speedmaster with a few small details changed befitting the occasion. The Speedy Tuesday Ultraman Speedmaster features a vibrant orange chronograph seconds hand, orange hour markers, orange lettering and a matching NATO strap which pays homage to the suits of the monster attack team.
As a nod to the limitations of being Ultraman's superhero mode for only three minutes, the first three minutes of the 3 o'clock subdial are colored orange. And, if you're partying under a UV light, you can see a silouette of Ultraman's head at the 9 o'clock subdial.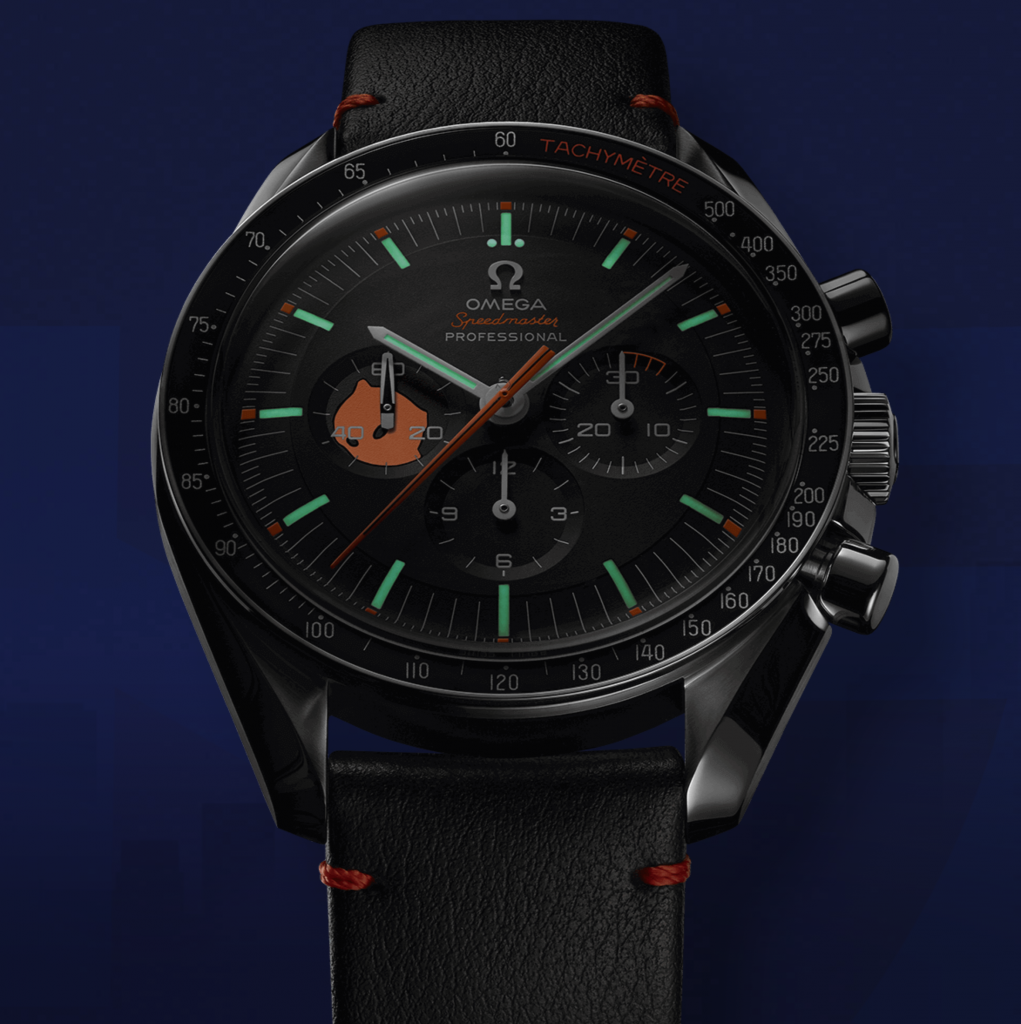 Since there were only cosmetic modifications to this watch, you would hope that the price of this watch would be around the same as a normal Speedmaster. That's not the case. This limited edition watch will run you about $7,100, and that is only if someone on the waitlist decided they aren't into benevolent superhero aliens co-inhabiting a human's body.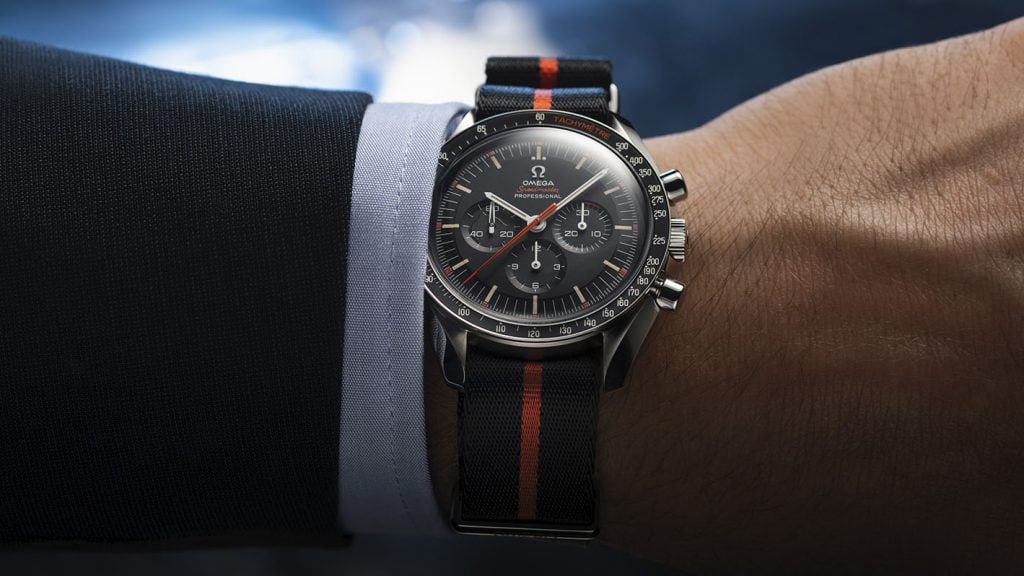 At the end of the day, this is intended to be a collectors item – something true fans of both OMEGA and Ultraman to enjoy. In all, a little over 2,000 of these watches were produced, and that's smart on OMEGA's part. There is obviously the demand for it. And, as long as they keep production of these special releases to a minimum, they won't saturate the market. But that's the thing: they're not. Given the huge volume of Speedmaster offerings in the current collection we can't help but wonder if and when the market will finally hit saturation. If they keep on this pace with the Speedy Tuesday releases they could end up damaging market appreciation down the road.
The Details on the Speedy Tuesday Limited Edition "Ultraman"
Reference Number: 311.12.42.30.01.001
Between lugs: 20 mm
Bracelet: Nato strap
Case: Steel
Case diameter: 42 mm
Dial color: Black
Crystal: Hesalite crystal
Water resistance: 5 bar (50 metres / 167 feet)
UPDATE: October 2019
Rapid appreciation on the secondary market for modern watches is nothing new for certain brands like Rolex and Patek Philippe, where current production models sell for steep premiums above their original retail prices. However for Omega (excluding rare vintage models), this is not all that common of an occurrence. While the Speedmaster Ultraman is a limited edition, and a highly collectable one at that, the model has seen rapid an significant appreciation on the secondary market since its initial release.
When the Omega Speedmaster Ultraman was released, the model retailed for $7,100. Like the original Speedy Tuesday limited edition Speedmaster, the Ultraman edition sold out incredibly quickly, and demand for the watch far exceeded supply. Among all the various modern Omega Speedmaster references in existence, only a small handful trade hands on the secondary market for more than their original retail prices. However, the Omega Speedmaster Ultraman sells for roughly $10,000 on the secondary market, which may be a sign that prices for Omega watches may soon move in the direction as Rolex.