Once regarded as the most important annual trade show in the watch industry, Baselworld has suffered significantly over recent years with many exhibitors jumping ship. However, a handful of the top players still present their novelties for the year there, including Rolex. Although Rolex is notoriously secretive and no one outside the organization knows for sure what new watches the company will introduce this year, looking at past patterns and predicting future releases is always a fun activity for collectors. So, with that in mind, here are our new Rolex Submariner predictions for Baselworld 2020.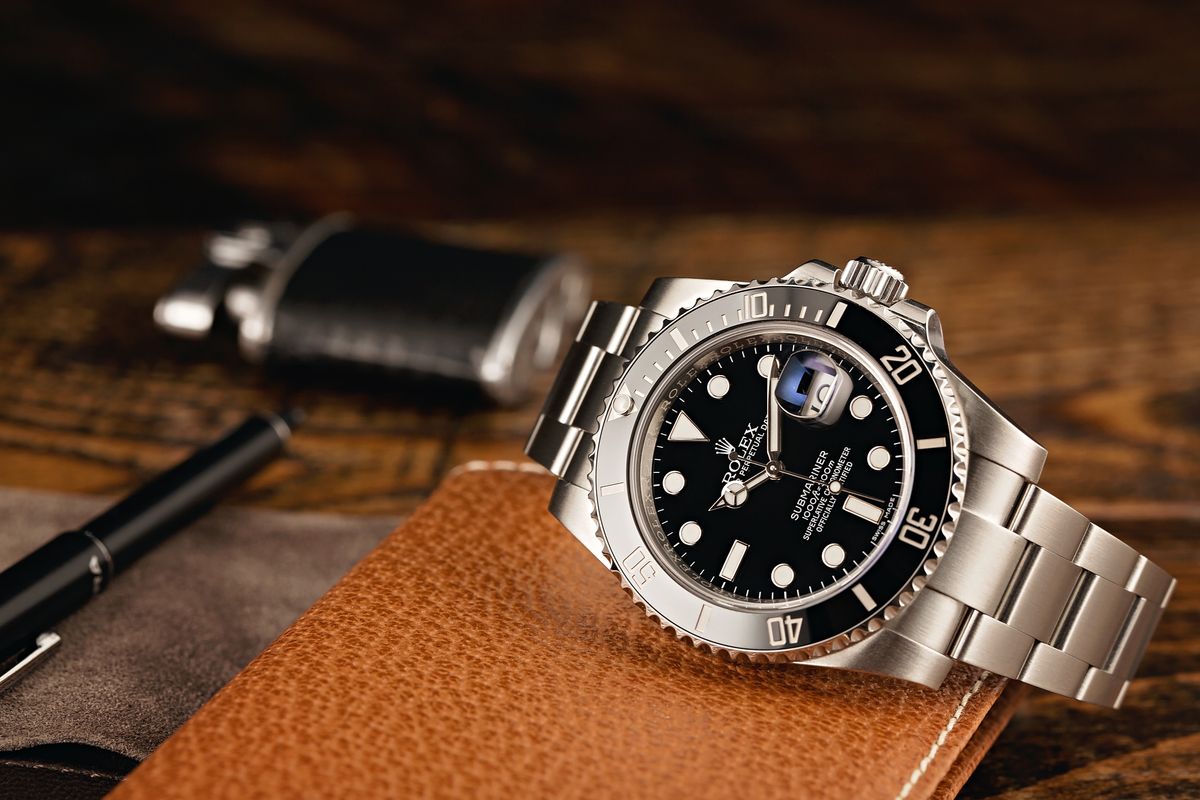 The Rolex Submariner Gets A New Movement
The Submariner collection is long due for a new movement. The Datejust, Yacht-Master, and Sea-Dweller are all equipped with the latest in-house Caliber 3235 time/date movement, which was introduced in 2015. On the other hand, the Submariner Date still relies on the Caliber 3135 movement – which made its debut in 1988! 
So it's not a stretch to think that Rolex will roll out a fresh crop of Submariner Date models fitted with the new-generation Caliber 3235 movement. The company may even release a brand-new time only movement (Caliber 3230, maybe?) for the no-date Submariner, although that will more than likely be something that we won't see for at least another couple years. If we look to the past for patterns, Rolex will probably announce white gold and yellow gold Submariner models at Baselworld 2020 and wait until Baselworld 2021 to launch two-tone and steel editions.
Prediction: White gold Rolex Submariner Date 126619 and yellow gold Submariner Date 126618, both with the new Caliber 3235 movement.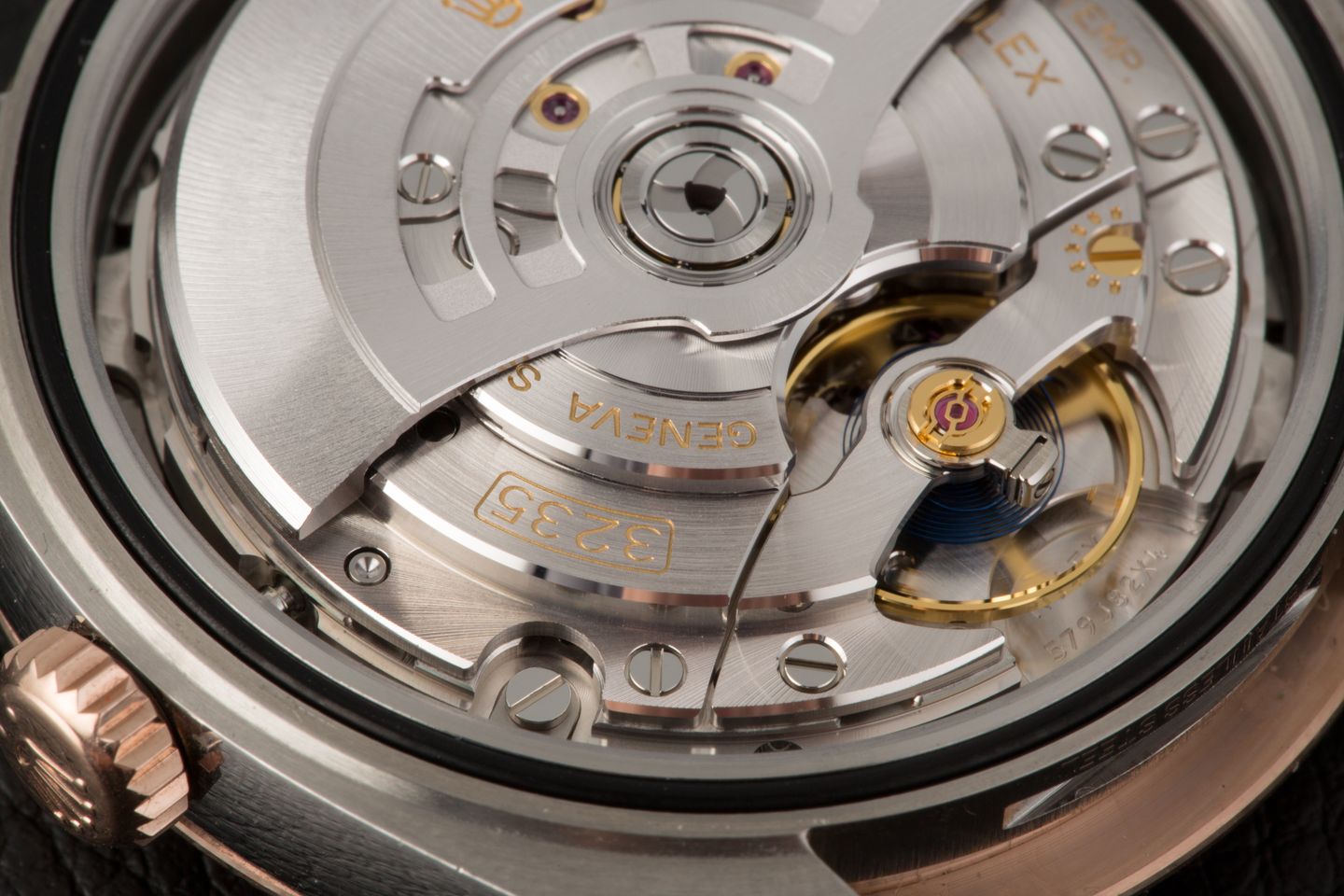 We Say Goodbye to the Rolex Submariner "Hulk"
Rolex unveiled its flagship diving watch in 1953, which means that the Submariner will celebrate its 70th anniversary in 2023. Rolex typically releases new references to commemorate milestone anniversaries, and the brand has been known to use green components for some commemorative models, including the 50th Anniversary Submariner ref. 16610LV "Kermit" with its green bezel insert. 
Therefore, we predict that with the new crop of Submariner watches we mentioned above, the brand will also quietly discontinue the popular all-green Submariner 116610LV "Hulk" only to bring it back as the 126610LV (or introduce a different green Submainrer) for their iconic dive watch's 70th birthday. 
Prediction: Rolex discontinues the "Hulk" Submariner 116610LV.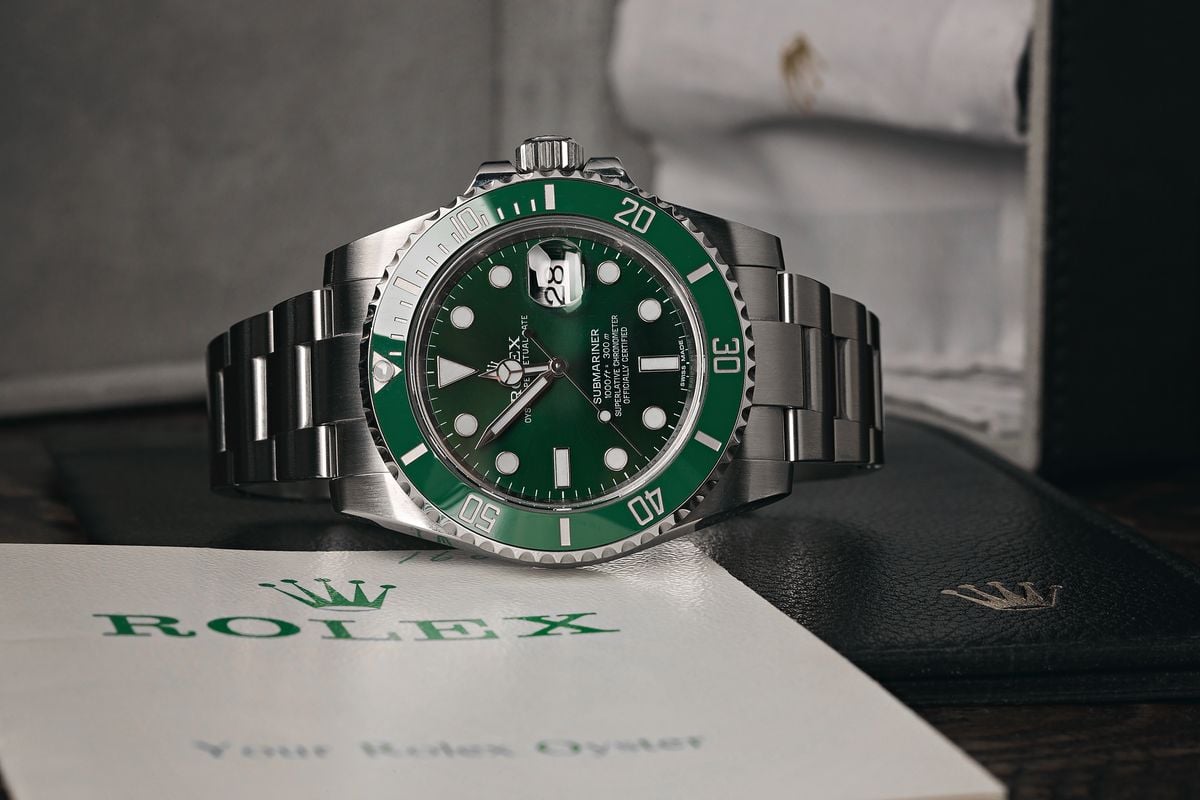 Say Hello (Again) to the Submariner

Serti

Dial
It's no secret that gem-set Rolex watches – particularly sports models like the Daytona "Rainbow" with a colorful sapphire bezel and the GMT-Master II with a sapphire/ruby/diamond bezel designed to mimic the "Pepsi" have had great success in recent years, worn by celebrities and coveted by collectors. While there are already some lavish gem-set Submariner models out there such as the ref. 116659SABR, these are ultra-exclusive models that are not even publicized by the brand. 
In the past, Rolex offered gem-set dials as an option on solid gold and two-tone Submariner models using diamonds (sometimes joined by sapphires too) as hour markers. These are often referred to as "Serti dials" among collectors (Serti means 'to set' – as is the setting of gems). Therefore, given the current trend for precious gems on Rolex sports watches, we wouldn't be surprised if we saw the return of the Submariner with Serti dials for Baselworld 2020. 
Prediction: New Rolex Submariner watches with diamond Serti dials.
What do you think about our Rolex Submariner predictions for Baselworld 2020? Do you have some predictions of your own? Share your thoughts with us in the comments section below.