Not every jetsetter travels alike. Some of us travel for work, while others travel for play; however one thing we all have in common is that we're packing a watch (or two) for the trip. So here, I've decided to round up a list of multi-time zone watches for every kind of jetsetter (yes, we obviously included the Rolex GMT-Master). While all these luxury timepieces will help you keep track of multiple time zones, they also offer each kind of traveler a little something extra that they need.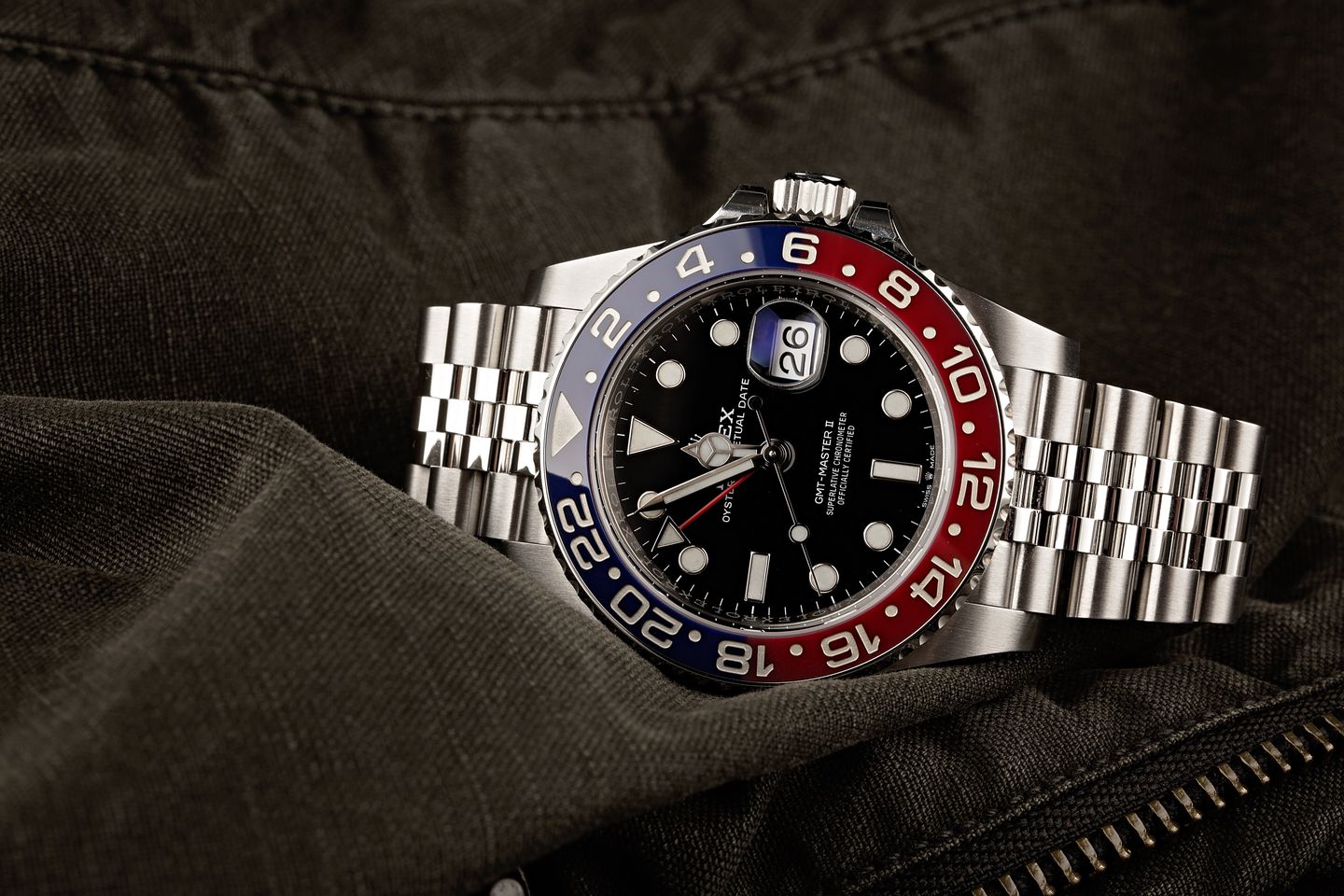 For The Budget Jetsetter: Limited Edition Hamilton Broadway GMT
This watch might only cost about fifteen-hundred dollars, but you're going to look like a million bucks sporting it. What I love about this GMT is really the unique GMT design – from that beautiful grooved face to the smooth insert in the middle and the ceramic world time bezel. This watch feels slick, modern, and it's simply a lot of fun to wear thanks to that H41 automatic movement and 50m water resistance. Bear in mind though, the stainless case is a whopping 46mm, making it decidedly oversized. 
For The Business Jetsetter: Rolex GMT-Master II 126710
You need a watch that makes all that travel feel exciting again, yet can still transition into the boardroom without distracting your clients too much. The Rolex GMT-Master II 126710 is just the watch. Released just last year, this coveted timepiece offers bold new features alongside classic must-haves. Of course, there's the classic rotating 24-hour ceramic red and blue "Pepsi" bezel. However, this stainless steel GMT-Master II has also been upgraded with that dreamy Jubilee bracelet that gives it a hint of added sophistication. The wait list is nearly a decade long at certain Rolex retailers, but you can skip the line by getting one on the pre-owned market. 
For The Adventure Jetsetter: Panerai Chrono Monopulsante 8 Days GMT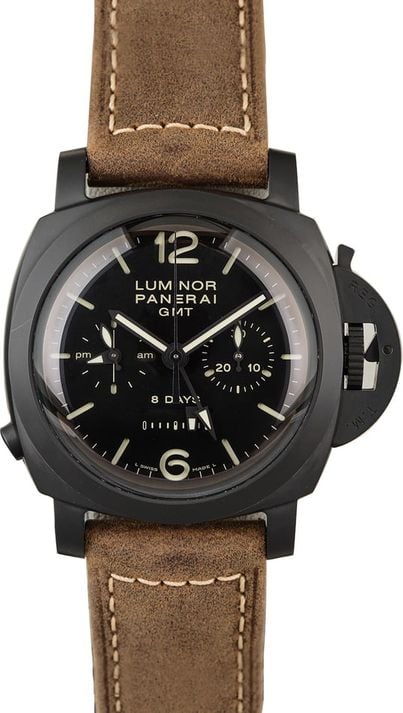 Talk about a handsome jetsetter. The midnight-colored Panerai is the ultimate companion for the adventure seekers – those who like to jet off to far flung destinations but don't want to lose track of time while doing so. That's because the 44mm ceramic Chrono Monopulsante 8 Days GMT (which is five times harder than stainless steel) is backed by an 8-day power reserve and water resistance up to 100 meters. This watch also just looks so cool it'll be the first thing you pack, from that monochromatic face to the smoky-sapphire see-through caseback.
For The Holiday Jetsetter: Omega Planet Ocean 600M Co-Axial GMT

This watch is more about showing off your frequent travels and great style than it is about keeping track of time at home – I get it. So, reach for something equally fun and stunning like the Planet Ocean 600M Co-Axial GMT. This is the kind of watch you'll get away wearing by the pool, on the boat, and out to sunset drinks – simply because you can. The black face and bezel contrasted by that wonderful red gold makes it feel dressy and sporty all at once. Plus, this watch is seriously durable with a scratch-resistant sapphire crystal, 600-meters of water resistance, and even a helium gas escape valve. 
For The Private Jetsetter: Patek Philippe Nautilus Travel Time Chronograph

You know all about flying high in style. So, it goes without saying that you won't be seen boarding your private flight without a watch that's just as fly. The Patek Philippe Nautilus Travel Time Chronograph is the ideal companion as it has equally high-status and high in style. It's the ultimate sports watch, yet it has transcended the category to be on the top of every collector's list of 'must have' dream watches. There's a lot to love about the Nautilus Travel Time Chronograph – from that black-gradated Nautilus pattern dial to the fact that it can tell two time zones, the date, and the phase of the moon. This watch is over the top in the best way possible.