Not every watch is timeless. In fact, the time's up for some watch trends I'm just tired of seeing. But it's not just me, the market's moving in a different direction, too. With vintage watches, along with unisex and smaller-sized timepieces making their way into the mainstream, we're going to see some once steady-trends fade into the background. All I have to say is good riddance!
We just got a taste of what 2019 has to offer with SIHH, and with Baselworld just around the corner, I thought it'd be fun to highlight some luxury watch trends that just feel tired. To avoid controversy I'd normally say don't @ me – but in this case, please do. Bob's and I want to hear what you think or what you'd add to this list.
1. Complicated Dials
Now, I'm not saying anything with more than the time, seconds and date function is messy. But, dials packed with markers, overcomplicated sub-dials and numerous complications just aren't in anymore. Not only are they hard to read, but they just look tired and dated. Today the aesthetics lean much more minimalistic – even for Chronographs. Think: Omega Speedmaster Moonwatch.
But, when it comes to missing the mark, the watch that automatically comes to mind is Breitling's Navitimer. You'd think the fact that this watch clocks in at a whopping 46mm would mean it's easier to read, but no. It sure has that vintage feel that's popular right now, and once served a very practical purpose, but I can't help but cringe trying to read it.
2. Oversized watches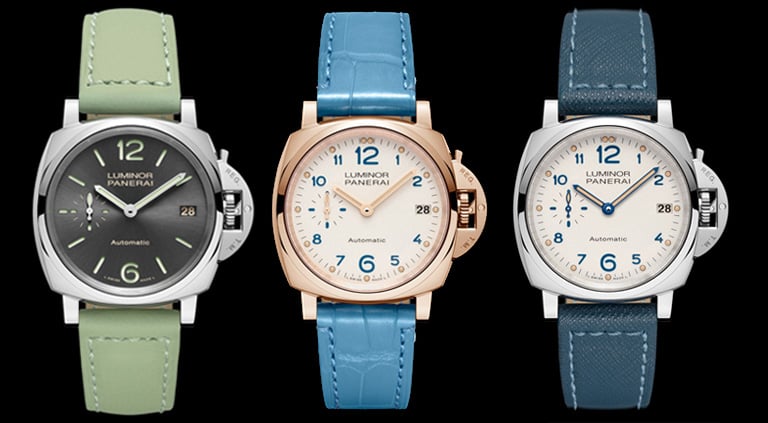 Vintage-inspired and unisex watches are king right now, which means all those bulky, oversized watches look oh-so-out of date. To be honest, I've never been much of a fan, either. Oversized, in-your-face watches like the Hublot Big Bang, for example, clearly have their place in the market. But, I think considering smaller cases and vintage-inspired looks have been becoming more and more prevalent, they just look tired. Been there, done that, kind of thing.

That being said, I am a sucker for naturally-oversized watches like those from Panerai. But, even this Italian horlogerie is jumping on the small-is-king bandwagon with the introduction of the 'petite' Luminor Due 38mm in 2018. If that doesn't say something about the state of the market, I don't know what would.
3. Over-Masculinity
Don't get me wrong, I love a handsome watch. There's nothing like a sturdy, masculine watch staring back at you. But the market is speaking for itself here – overly masculine watches are out. Whether we're looking at diamond-clad watches featuring brilliant baguette cut diamonds (a big SIHH theme this year), candy-colored timepieces like the Richard Mille 'Bonbon' collection or the infiltration of rose gold – haute horlogeries and big brands alike are redefining what constitutes a men's timepiece.