Every two years it rolls around, and every two years we hide behind the couch, covering our eyes and crossing our fingers that the biennial-bonkers-bonanza that is the Only Watch auction turns out something we as watch lovers can get our teeth into. There is no doubt that this auction, due to be held in Geneva on November 9th, has been a shining light in the watchmaking calendar, not only for the oftentimes mind-blowing luxury watches going under the hammer but also for the excellent cause it supports.
The Only Watch Auction
Founded in 2005, the Only Watch auction aims to raise money to support the fight against Duchenne Muscular Dystrophy. Some of the finest names in watchmaking create unique pieces for sale, with the proceeds funding further research into this debilitating condition that affects thousands of people around the globe.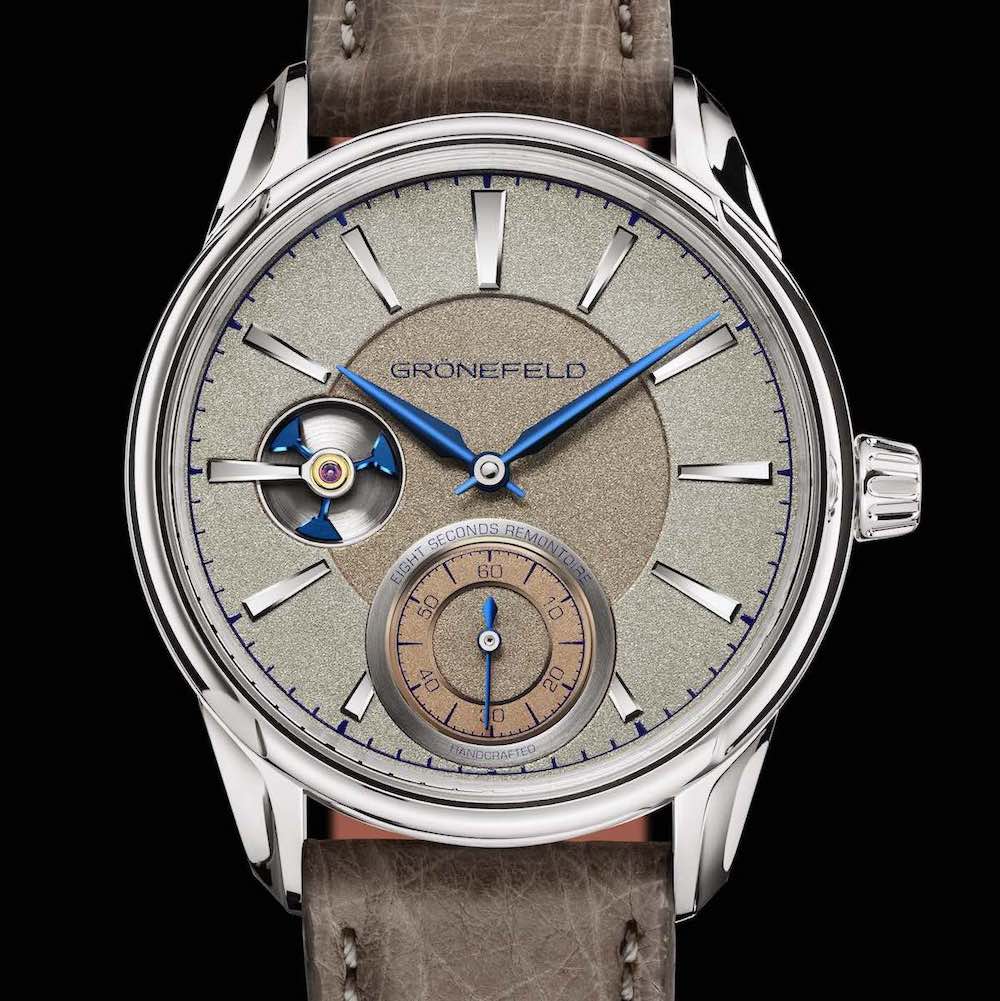 So far, every edition of this good-hearted event has thrown up some conversation-starting pieces, but this year the unique creations from fifty contributing brands perhaps reflect the shifting attitudes of the industry more than ever before.
There are nods to the seemingly evergreen trend of "heritage mining" with the Blancpain Fifty Fathoms Barakuda and the Breguet Type 20 especially; and the true epitome of luxury in those pieces that hide their hyper-complexity behind humble dials, like the Grönefeld 1941 Remontoire, and the cutesy Kari Voutilainen TP1 OW2019.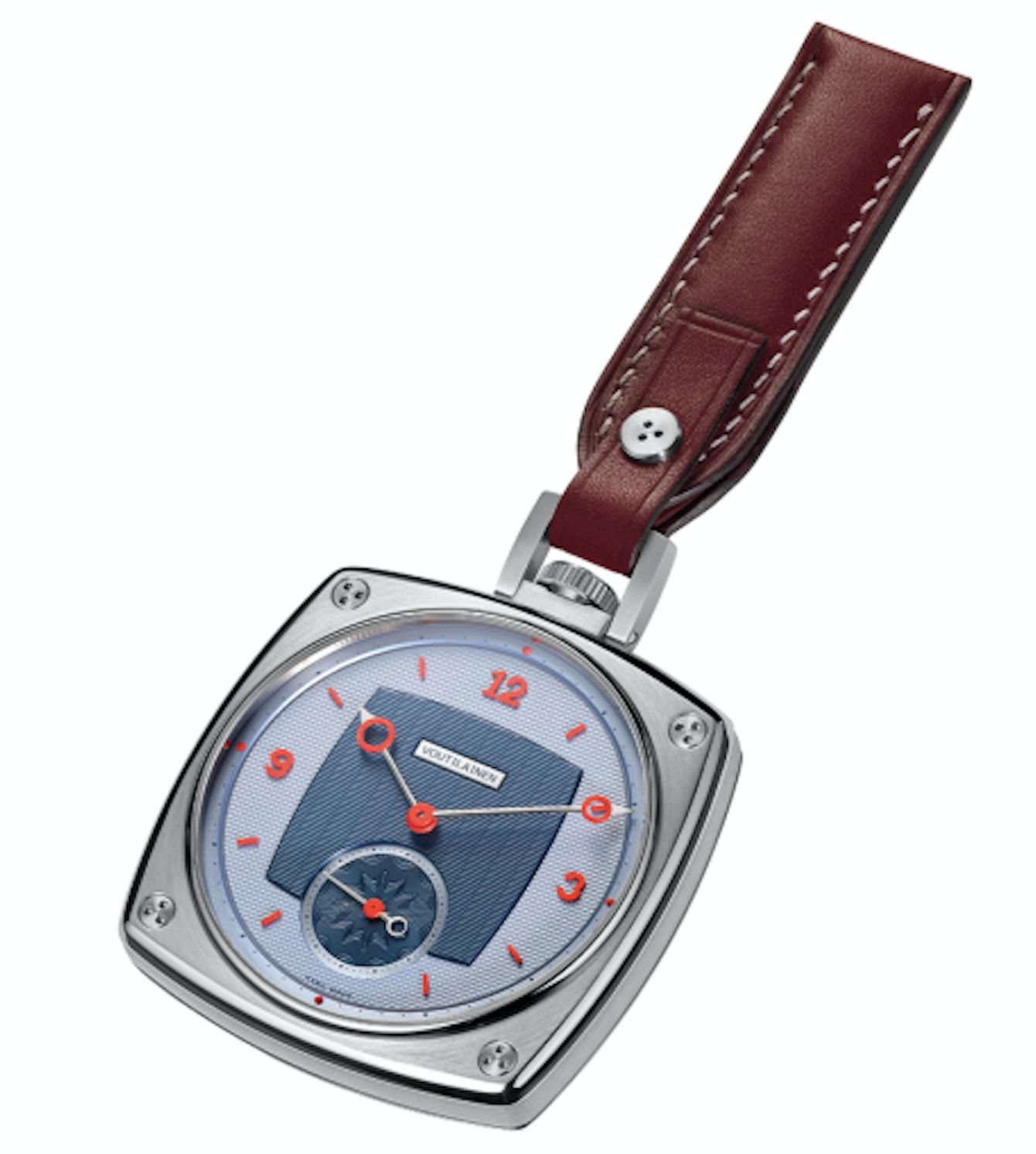 And of course, there is the odd mad-cap creation that embraces the spirit of the Only Watch auction and pulls out all the stops to truly wow the audience. This year, the consensus as to what "the best" watch to debut in support of the fight against Duchenne Muscular Dystrophy seemed to be in favor of the F.P. Journe Astronomic Blue. The ultra-complicated, two-sided Patek Philippe Grandmaster Chime (the only one made from stainless steel) also caused a huge stir and could well end up being the highest grosser come November.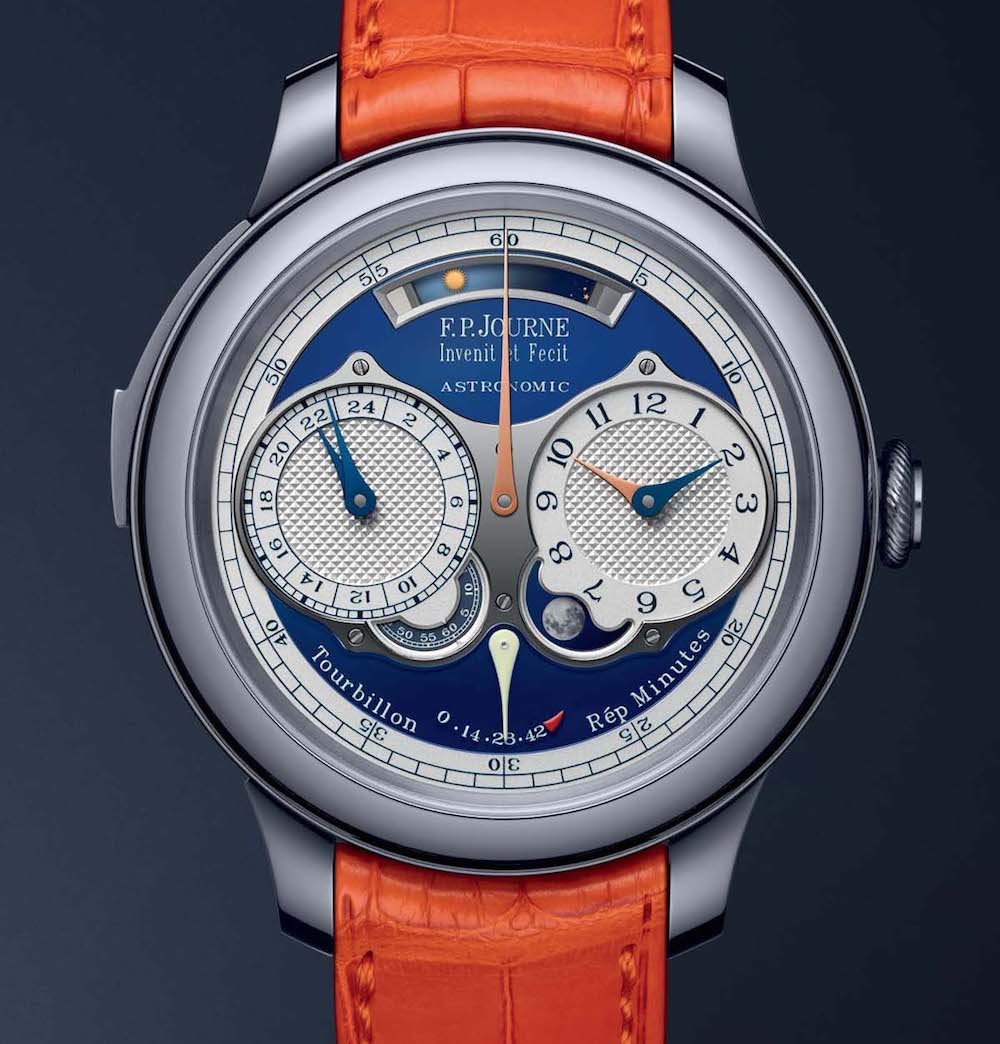 But most importantly, the fair showcased some striking pieces clearly designed with women in mind. While the industry has certainly experienced a favorable turn towards, it is telling that over 10% of the Only Watch submissions were female-orientated. And although that isn't the kind of representative split we want to see in the industry en masse, it is a great number when we consider just how much easier it is to sell a unique watch to a man than it is to a woman (mostly because of market size).
So without further ado, let's take a look at what the Only Watch Auction 2019 has in store for female fans of this fair craft.
5. Boucheron Ajourée Amvara
I toyed with the idea of putting the Chanel J12 in this spot, as it's an absolute classic that put the use of non-traditional materials in women's watchmaking on the map. Unfortunately, as much as I like the J12 released for this year's only watch, there isn't enough new about it to warrant a place in the top five. Also, as with a couple of the other models on this list, its unisex appeal actually counts against it in this exercise, because what I'm really interested in are watches that are irrefutably designed with women in mind.
And so the first watch on this Top 5 rundown is a piece that has got a lover of high-end jewelry in mind. Quartz (ETA01 in this case) powered Jewelry pieces like the Boucheron Ajourée Amvara often come under fire from fans of true watchmaking as they are really more akin to a ticking bracelet than a Phillip Dufour masterpiece, but as much as I extol the increasing amount of serious watches for women, there is most certainly a place for these crossover pieces in the industry.
Quite simply, they are a gateway item. They allow women who may not have dabbled in high-end watchmaking before to literally cross over to the dark side. This is the kind of piece that can sire such love in the mind of its wearer that a new passion can be born as a result of it. For that reason, the Boucheron Ajourée Amvara sneaks into my Top 5 watches for Women from the Only Watch Auction 2019 as an exquisite item that has the power to start a lifelong fascination.
4. Hublot Classic Fusion Tourbillon Sapphire Orlinski for Only Watch
This is probably not a brand you expected to see on this list. And given this watch's 45mm diameter, it's not immediately obvious why it's here at all. But here's my reasoning: This watch uses a color palette, materials, and embellishments that are all 'classically' female. While there's no rule saying men can't wear baby blue or blue topaz, it's just less common to see. As soon as I saw this Hublot, I was convinced it would look best on a woman's wrist. I'm not saying every woman could pull this kind of wrist candy off, but it takes a special kind of man to wear some of Hublot's more masculine pieces too.
On the wrist of the right woman, this piece makes the biggest statement of the bunch. It is a heavy-hitting brand name, an uncompromising diameter, an unabashed expression of Hublot's technical chops, and a statement of power and status like no other on this list. This is the kind of watch you coordinate with your powder blue Ferrari and matching Sunseeker yacht. It's the kind of brazen, no-holds-barred confidence trip you see day-in, day-out in men's watchmaking. It's rare to see in a style that would look so at-home on a woman's wrist. For that reason, it's a cool, glass-ceiling-smashing calling card for those women who want to be noticed.
3. Louis Vuitton Escale Spin Time – Only Watch 2019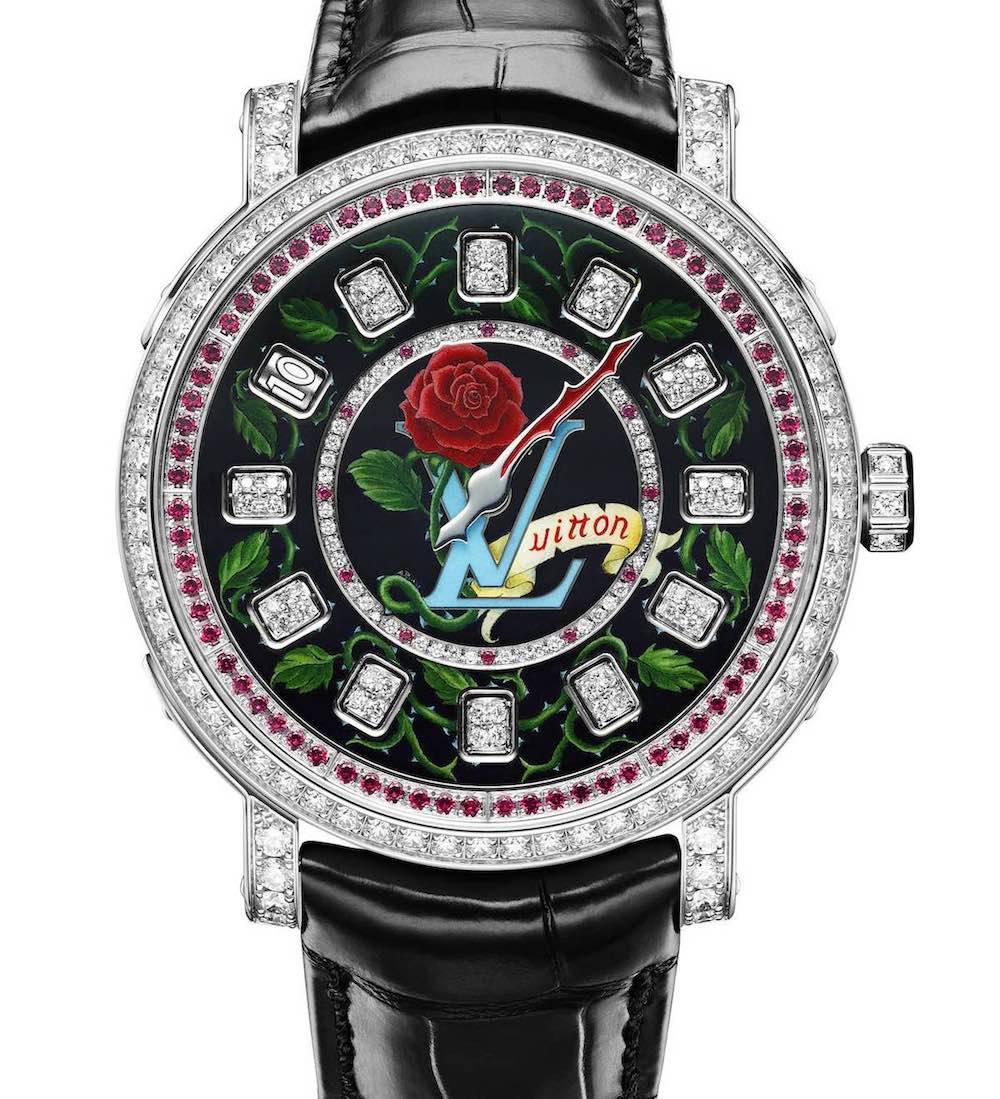 This piece is a real rockstar and would have come top of the list were this a list of women's watches I'd like to wear. But that's just the problem. As with the Hublot mentioned above, whether or not this is absolutely meant for a woman, or whether Louis Vuitton's designers knew full well that it would appeal to at least a partial cross-section is unclear. 
Regardless, it is a great looking piece that, for my money, is more the kind of thing a watchmaker like Louis Vuitton – which is indisputably better known for its haute couture prowess – should be doing. Some of the brand's recent models, like the Tambour Spin Time and the Voyager GMT have been very nice, but not perhaps as appreciated for their horological integrity as they might have been had they born a different name on the dial. The Louis Vuitton Escale Spin Time – Only Watch 2019 is a fun, feisty, fashion-focused watch that has high-end horological appeal. 
2. Fabergé Winter
The top two on this list were effectively settled by tossing a coin (I consulted with my girlfriend while the wind was blowing west). Both the Fabergé Winter and the piece that beat it to the top spot are really engaging, elegant watches that have very obviously been designed for women from the ground up.
The application of diamonds in this piece is sparing and tasteful, and the real beauty comes from the graceful complication for showing the time, and the use of Mother of Pearl on the dial. Both the hour and the minutes are displayed unusually. The hour disc encircles the dial, rotating in a counter-clockwise direction so the hour can be read at the 3 o'clock position. Meanwhile, in the center of the dial, the minutes are displayed by a retrograde fan that creeps across the dial from one side to the other before snapping shut and beginning its crawl towards 60 minutes once more.
A beautiful, color-matched strap in blue alligator leather completes a very interesting package from a company whose horological back catalog should make this less of a surprise than it feels.
1. Bovet 1822 Récital 23 "Hope"
Recently, the Recital collection from Bovet has been making waves. This model is no exception. It stands out of the crowd as the most complicated, finely wrought ladies' timepiece of this year's Only Watch auction. The movement, which is partially visible on the dial side, looks as if it is sparkling with a liberal smattering of diamonds, but, in fact, the dial-side surface of the baseplate has been hand-hammered, resulting in a frosted finish akin to the external surface of the Audemars Piguet Royal Oak Frosted Gold watches.
This kind of attention to detail is what pushed this piece over the top. The sloping, "writer's desk" case, makes reading the time on this 38.7mm wide watch a doddle, and the presence of an in-house automatic caliber with a 28,800vph operating frequency, and a power reserve of 62 hours makes for a carefree and reliable wearing experience. 
Little touches like the delicately painted aventurine sub-dial at 6 o'clock that shows the time, set beneath the cleverly-shaped hour and minute hands that align once an hour to form a heart make this piece come alive as a work of art as well as artisanship.