Audemars Piguet's rose gold watches have a timeless, jaw-dropping elegance you can't find anywhere else. Rose gold in itself is a color that exudes beauty, intricacy, and gentleness. It is even more so when you incorporate this beautiful color into a luxury watch.
Audemars Piguet has been creating the best watch designs known to man since the 18th century, and it's safe to call them a legendary brand. This brand screams high-class based on its designs and details. This is expected from Audemars Piguet, which is known as part of the "Holy Trinity" of watch brands.
If you're interested in owning one of these luxurious watches but would like a more affordable option, visit Bob's watches for pre-owned Audemars Piguet rose gold timepieces.
The History of Audemars Piguet
The birth of this luxury brand can be credited to the two people who created it — Edward Auguste Piguet and Jules Louis Audemars. Audemars Piguet, which is a combination of their surnames, began as a brand in 1875. In a region in the Jura Mountains, the farmers spent most of their time making watches.
They would convert their farmhouses into ateliers responsible for the production of vital watch parts such as semi-precious stones, wheels, and many more. Crucial members of this artistic community were the two founders of this significant watch brand, Audemars and Piguet. They were passionate about making long-lasting watches that would be passed on for generations to come.
The two founders believed that a watch is much more than a tool that tells time. It expresses the flow and passage of time, as dictated by astronomy and nature. Later on, driven by their passion for watchmaking and its artistry, their brand became popular all over the world. But this was not without complications and troubles along the way.
Since the duo was also inspired by the wealth of the world's natural resources, they decided to construct their first building next to a well, and drew the water they needed from a nearby spring. Aside from the seemingly great luck this decision brought them, their hard work can never be discounted.
In the 1970s and onwards, they grew to employ more than a hundred employees. As their company expanded, the more Audemars and Piguet valued generational heirlooms. They wanted to produce more watches that can become a precious inheritance for the future youth.
Today, the brand continues to thrive as a luxury brand. Having an Audemars Piguet timepiece in one's collection is similar to keeping its rich history on your wrist. It is indeed a must-have for watch connoisseurs all around the world.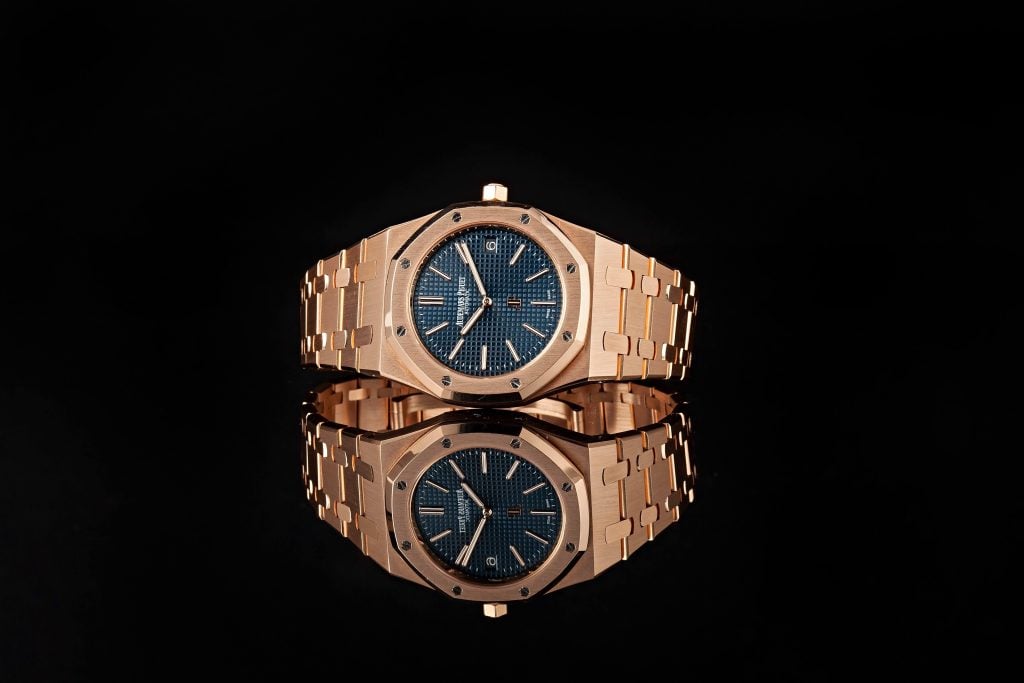 What Makes Audemars Piguet Rose Gold Watches Popular
Aside from its stunning and trendy color, an Audemars Piguet rose gold watch also looks great on anyone's wrist. This is also why they are great for Audemars Piguet women's watch collections. Anyone can wear them, and describing them as head-turning is an understatement. But what exactly makes these watches tick?
Thanks to technology, most watches are now self-winding and automatic. These are convenient to use and are more efficient when it comes to telling time. However, this is not what watch enthusiasts always want. They want something that looks straight out of an old movie, something they can wear proudly while replying to a compliment saying, "It's vintage."
Some Audemars Piguet rose gold watches are still manual-winding. But there are self-winding and those with battery-powered Quartz movements as well. This is what makes Audemars Piguet stand out from the rest, along with its contemporary with the same peculiarity, Patek Philippe.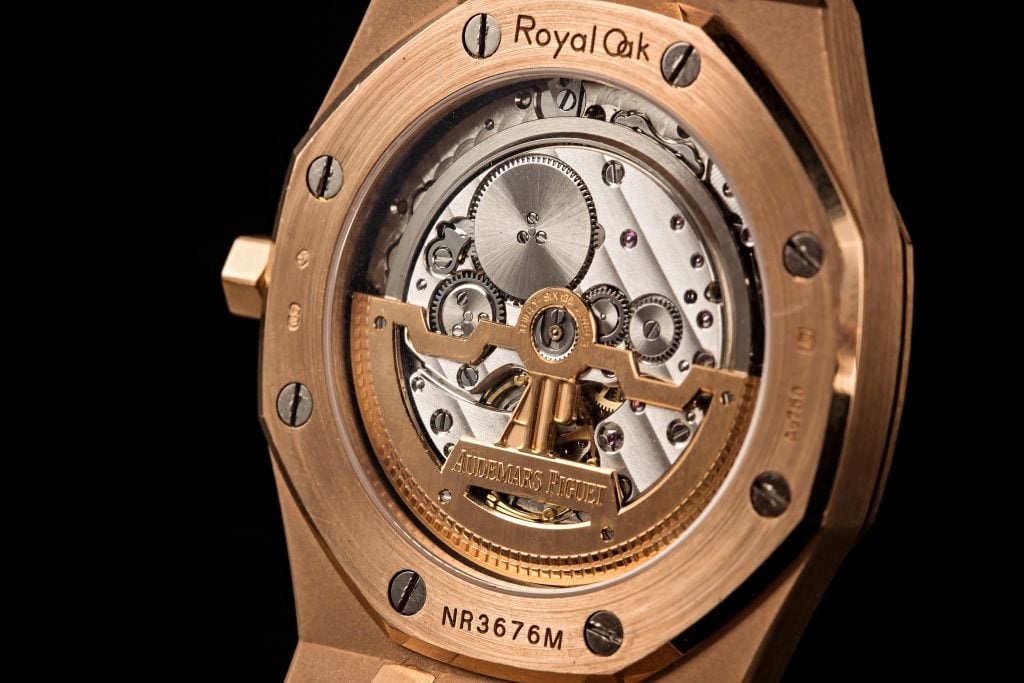 The Best Audemars Piguet Rose Gold Models
These rose gold finds come in various models, and there's a wide selection of them. Thus, if you're planning to purchase one today, here are some of the best models.
Audemars Piguet Royal Oak
The classic Royal Oak has its date displayed at the three o'clock position and is equipped with index dial markers. Its octagonal crown and exposed screws complete its vintage and industrial look. You can also see its trademark eight-sided bezel that makes it a legendary model every watch connoisseur can recognize.
The Audemars Piguet Royal Oak comes in various materials aside from rose gold, and this includes white gold, yellow gold, platinum and ceramic, and titanium. If you prefer a more rugged or casual look, a leather wristband is also available.
Royal Oak Chronograph
You can easily distinguish an Audemars Piguet rose gold watch among the others since it typically has two buttons located below and above the crown. If you're looking for the most elegant model from the collection, this chronograph watch is your best bet.
An Audemars Piguet chronograph watch is larger than other models, which explains the extra buttons. Moreover, the three sub-dials make for a more intuitive watch face. The date display is positioned by the four and five o'clock positions. This gives it a cleaner and neater look than other models.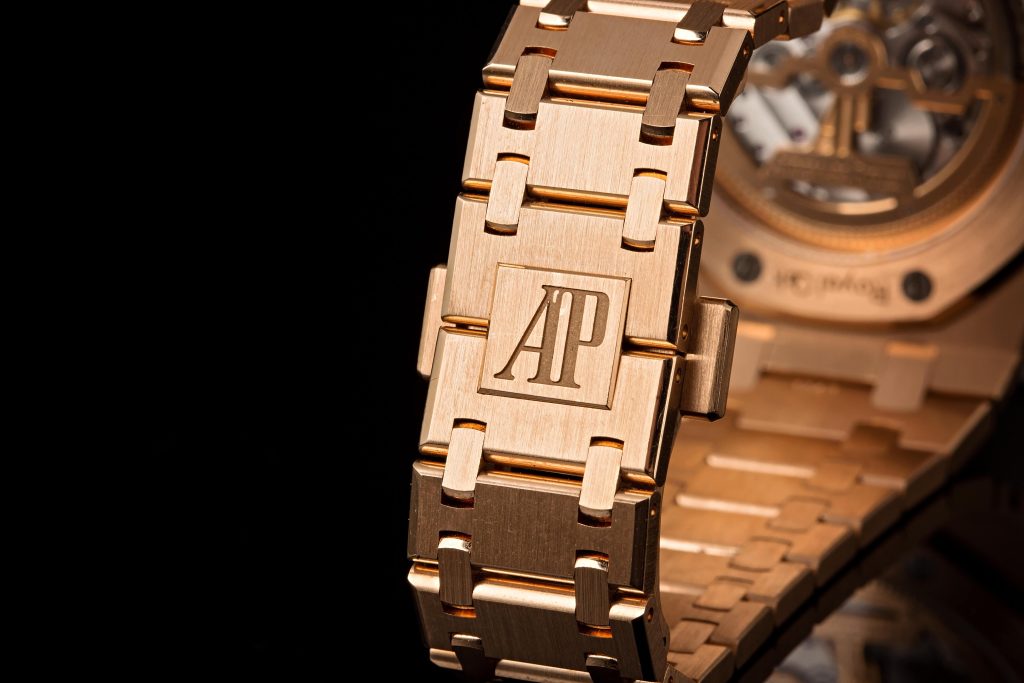 Royal Oak Openwork (Skeleton)
The skeleton design serves as the foundation of the brand. Their catalog of watches would always have skeletal designs since they are one of the most interesting-looking ones in the list. You can see the inner workings and mechanisms of a skeletal watch, which is amusing and entertaining for most.
Moreover, this design is a great conversation starter, since not everyone can sport this kind of luxury watch.
Royal Oak Offshore Diver
If you love the underwater, then you will also love Audemars Piguet's diving collection. As its name suggests, this model is designed for professional divers. The Offshore Diver can withstand water resistance of up to 300 meters deep. This is measured alongside the diving time.
The design of this watch is pretty straightforward since they lack the push button found in most Audemars Piguet rose gold watches. You will see a gas valve instead, located near the 10 o'clock position at the outer edge.
Royal Oak Perpetual Calendar
Some luxury watches display the typical day-date in their models. However, there's a difference in how Audemars Pigue does things. Aside from displaying the date, day, and month, their Royal Oak Perpetual Calendar Model also displays the astronomical moon phase on the watch. It was mentioned that the founders had an interest in astronomy.
You will see four circles in this watch displaying all kinds of information about the time. It also indicates leap years, which is another fascinating feature. Aside from rose gold, they also come in other colors such as yellow gold, stainless steel, and ceramic.
Audemars Piguet's Tourbillon Watches
The skeletal and calendar models may be complex, but not complex enough for the Tourbillon watches. Imagine a pocket watch on your wrist – that's basically how it operates. This model uses the complexity of a rotating cage to mount the balance wheel and the escapement. The founders incorporated this feature thinking that it would enhance timekeeping accuracy by reducing gravity's negative impact on it.
While some people shun the idea of using a pocket watch in this modern age, watch aficionados still adore the concept. They consider it as a pure art form expressed through a timepiece. You can see the tourbillon in these watches since they are usually open-worked.
Minute Repeater Supersonnerie
Now, think of a pendulum on your wrist. If you like the sound of that, then you should consider purchasing the AP Minute Repeater Supersonnerie. The unique and originally Swiss design and features make this model a hit for those who want to hear audible sounds from their watch.
Traditionalists cannot get enough of this watch but they can be quite expensive when purchased new.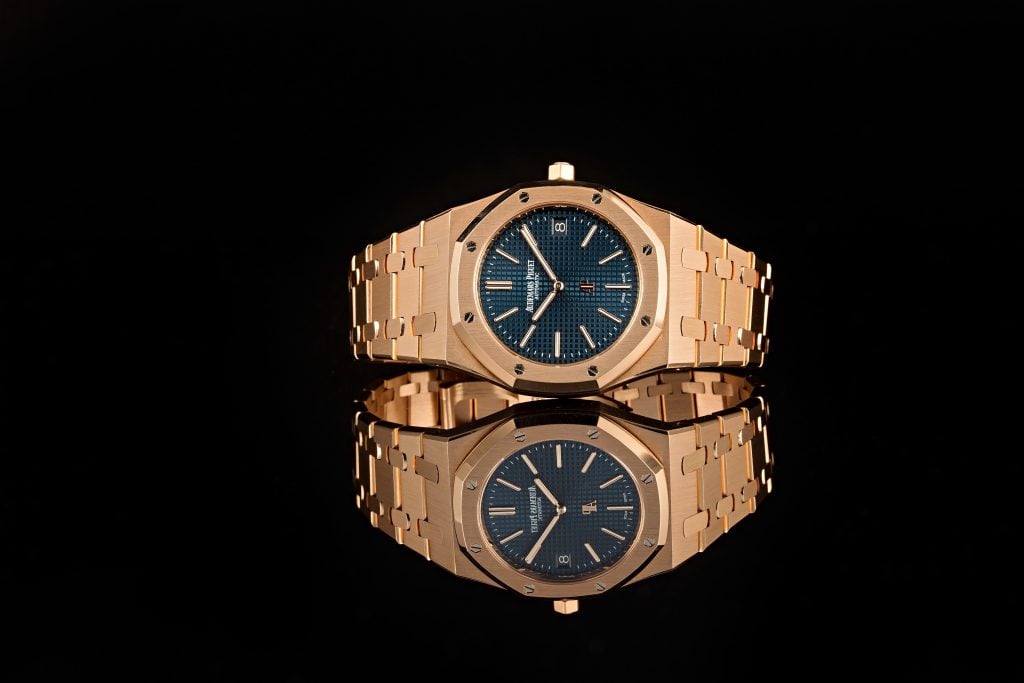 Invest In Your Own Audemars Piguet Rose Gold Watch
Upon reading this buying guide on Audemars Piguet rose gold watches, you must already have a watch in mind. At Bob's Watches, you can get these luxury watches at a less expensive price point. Our watches are pre-owned and authentic, and we offer a wide array of brands and models for you to choose from.
If you specifically want an Audemars Piguet watch, you can browse our collection and see if there's anything that catches your eye. Investing in this brand is indeed a way of passing something valuable off to the next generation, along with its rich history and narrative measurement of time.