Although the history of Oris dates back to the early 1900s, it was in the mid-1980s that the brand decided its goal was to become a leading manufacturer of mechanical watches sold at competitive prices. This was a bold move to make right in the midst of the Quartz Crisis; yet, the decision has most certainly paid off. Today, Oris is indeed recognized for its range of high-quality Swiss-made mechanical watches at prices that won't break the bank. From diving watches to pilot's watches to classic watches, Oris offers a fantastic assortment of models to suit a range of tastes and budgets. Additionally, Oris prides itself on its culture of innovation, which in addition to resulting in better movement components and clever watch complications has also yielded features like practical safety systems revolving around clasps, bezels, and crowns.
You may be familiar with popular Oris watches, such as the Divers Sixty-Five, the Aquis, the Big Crown ProPilot, and the Artelier but do you know how this Swiss watchmaker started and evolved to become a topnotch manufacturer of affordable Swiss mechanical watches? Join us as we take a deep dive into the history of Oris watches and highlight all the important milestones of this beloved Swiss watch brand.
Click here to learn more about Oris watches.

Oris Watch Timeline: History & Milestones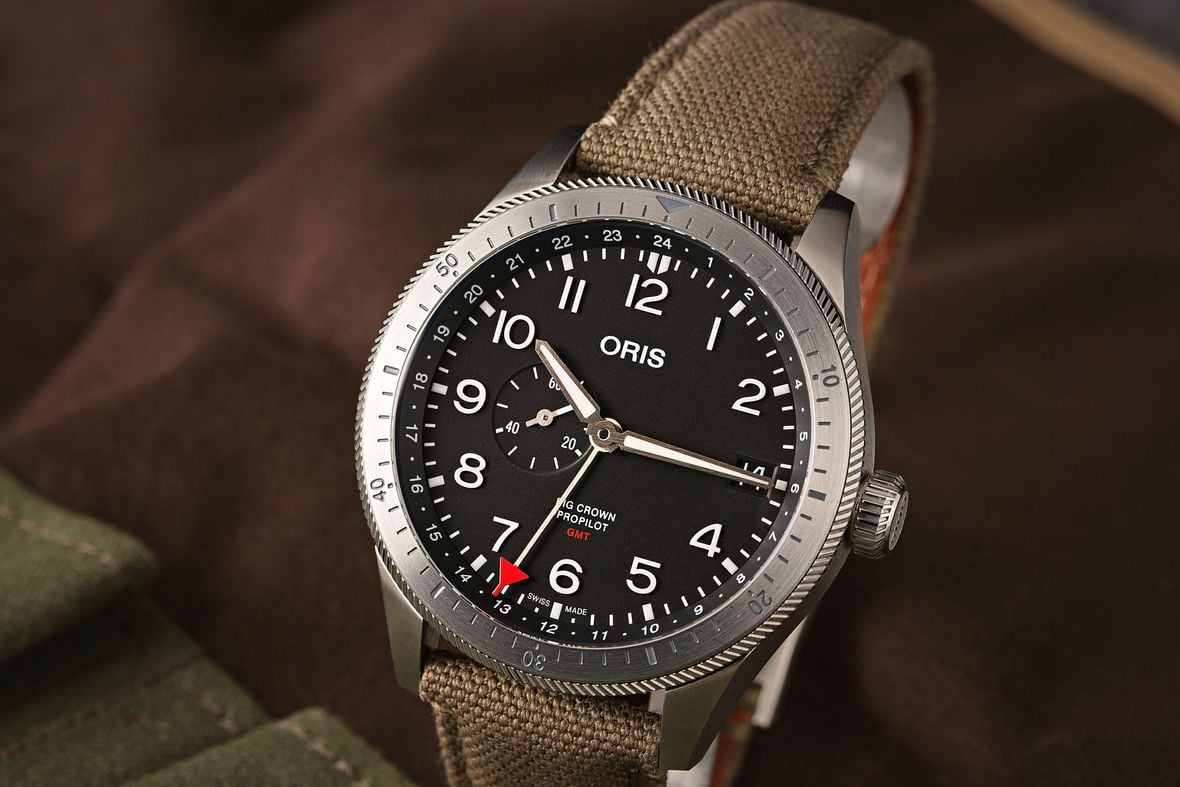 Oris Timeline and Important Dates
Below is a complete timeline of Oris watches, including all of its major milestones and accomplishments.
1904: Paul Cattin and Georges Christian establish the Oris Watch Co. in Hölstein, Switzerland.
1925: After two decades of rapid expansion, Oris debuts its first wristwatches.
1928: Following the death of Co-Founder Georges Christian, Oscar Herzog takes over as General Manager and leads the company for the next 48 years.
1938: Big Crown watch.
1940: Due to production restraints during WWII, Oris manufactures alarm clocks.
1949: Eight-day power reserve alarm clock.
1952: First Oris automatic watch, complete with a power reserve indicator.
1965: First Oris diving watch.
1967: First Oris chronometer.
1970: Chronoris chronograph.
1982: Oris regains independence after having to join ASUAG during the Quartz Crisis.
1984: Oris revives the Pointer Calendar feature from the 1930s.
1988: First Oris mechanical alarm watch.
1997: Oris Worldtimer.
2000: Oris XXL range of oversized watches.
2002: Oris unveils the red rotor, a symbol of the brand's commitment to making affordable mechanical watches.
2003: Artelier collection of classic watches.
2004: Oris invents the Quick Lock Crown system, which only requires a single 120-degree turn to secure the crown.
2008: BC4 Flight Timer with three timezone displays.
2009: ProDiver with a patented Rotation Safety System to lock the bezel into place.
2011: Aquis diving watch.
2012: Artix GT Chronograph with a proprietary retrograde small seconds counter.
2013: Aquis Depth Gauge with a patented depth gauge mechanism.
2013: ProDiver Pointer Moon, the world's first mechanical watch to display lunar cycle and tidal range.
2014: Big Crown ProPilot Altimeter, the world's first automatic watch with a mechanical altimeter.
2015: Divers Sixty-Five.
2016: First Oris bronze watch.
2016: Rolf Studer and Claudine Gertiser-Herzog take over as the new joint executives.
2018: Big Crown ProPilot Caliber 114 with a 10-day power reserve.
2019: ProPilot X.
2020: Oris Caliber 400 movement.
The Early Years of Oris
In 1904, Paul Cattin and Georges Christian bought the defunct Lohner & Co. watch factory in Hölstein, Switzerland, and renamed it, Oris. In just over two decades, the clockmaker expanded so rapidly that by 1925, the company had six factories in the region to accommodate over 300 employees. 1925 was the same year that Oris began making wristwatches by fitting bracelet buckles to pocket watches. As we now know, wristwatches would soon take over traditional pocket watches.
Oscar Herzog took over the company in 1928 after his brother-in-law and founder, Georges Christian, passed away the year earlier. Herzog remained General Manager of Oris for the next 43 years.
1938 saw the birth of the first pilot watch from Oris, which merged two design elements that would later become signature traits of the brand – an oversized winding crown and a pointer calendar display. This model paved the way for Oris's continued commitment to making aviation watches. As the Second World War broke out in Europe in 1939, Oris's business reduced significantly. Therefore, to stay afloat, the company began making alarm clocks in 1940. In post-war 1949, Oris unveiled a groundbreaking eight-day power reserve alarm clock.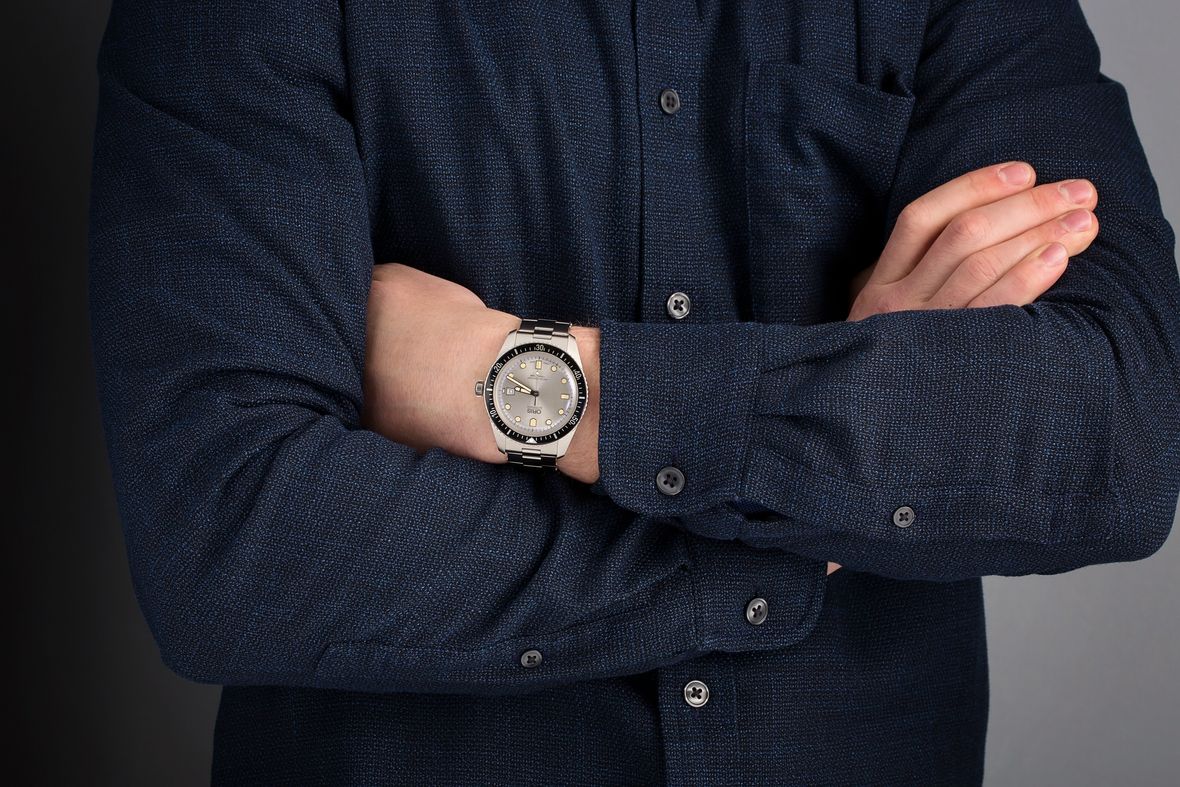 Oris from the Mid-20th Century until the Quartz Crisis
The 1950s and 1960s were important decades in Oris's history. In 1952, Oris introduced its first automatic wristwatch, complete with both running seconds and a power reserve indicator on the dial. Powering the watch was the in-house Oris Caliber 601. The Cal. 601 self-winding movement had 17 jewels and operated at a frequency of 18,000 beats per hour.
In 1965, Oris launched its first purpose-built diving watches with essential components for divers such as unidirectional rotating timing bezels, cases water-resistant to 100 meters, and highly luminous dials. These early dive watches would later serve as the design blueprint for the now highly popular Oris Divers Sixty-Five line of vintage-inspired divers.
A couple of years later, Oris attained a chronometer certification for its Caliber 652 automatic movement. By the end of the 1960s, Oris was one of the ten biggest players in the Swiss watch industry with over 800 employees and producing approximately 1.2 million timepieces across a sizable network of factories.
Yet, like so many other Swiss watch companies, Oris suffered through the Quartz Crisis of the 1970s and 1980s. However, after being forced to join ASUAG (which would eventually become the Swatch Group) in 1970 and enduring severe layoffs and cost-cutting measures, Oris regained its independence in 1982 thanks to a buyout organized by Dr. Rolf Portmann and Ulrich W. Herzog.
It was then that Oris decided to turn its back on quartz movements to focus entirely on mechanical watches. In 1984, Oris revived the Pointer Calendar complication from the 1930s and four short years later, the company announced its first mechanical alarm watch.
Oris Marches towards the New Millennium
The 1990s was a busy time for Oris as the brand continued to display its commitment to mechanical timepieces. There was the Caliber 581 with a moon-phase module launched in 1991, which at the time was Oris's most complicated movement. Then in 1997, Oris launched its user-friendly Worldtimer model using a patented function to allow local time to be adjusted in either direction in one-hour jumps via pushers.
By the time the new millennium rolled around, the Oris firmly started establishing the design codes we all know and love today. In 2002, Oris trademarked the Red Rotor as a symbol of its dedication to making affordable mechanical movements with real-world functionality. The following year, the Artelier collection joined the Oris catalog as a line of classic timepieces with elegant lines and innovative in-house movements.
In 2009, Oris launched the ProDiver saturation diving model and five years later, the ProPilot aviator's collection made its debut. To celebrate the 50th anniversary of the brand's first dive watch, Oris unleashed the Divers Sixty-Five collection in 2015, which has since become one of the brand's most popular and collectible models.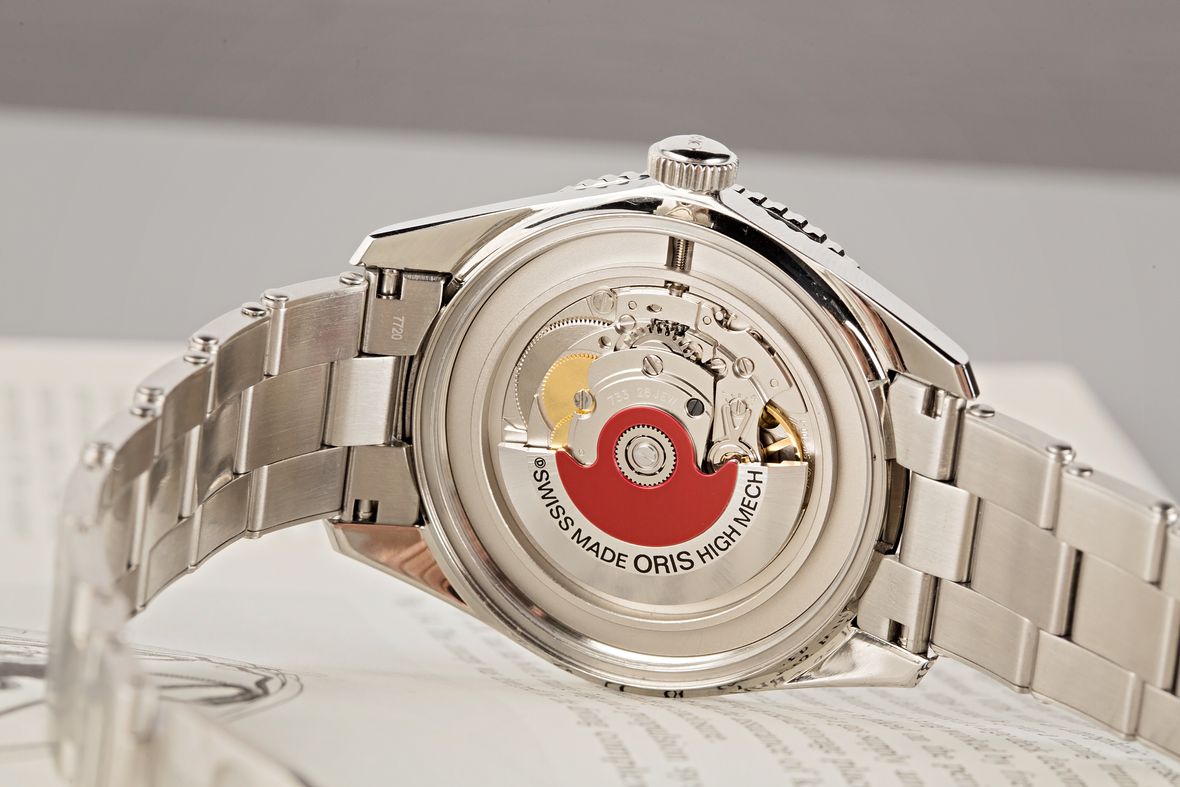 Oris Watches Today
With Joint Executive Officers Rolf Studer and Claudine Gertiser-Herzog now at the helm of the company, Oris produces a wide range of popular mechanical watches that particularly appeal to collectors and the enthusiast crowd. The current Oris watch lineup, which offers a surprisingly wide range of materials, sizes, and colorways, is segmented into the following collections:
Aquis: modern diving watches
Divers Sixty-Five: vintage-inspired diving watches
Big Crown: vintage-inspired pilot watches with pointer date display
ProPilot: aviation watches
ProPilot X: cutting-edge design and technological innovations
Artelier: classic watches
Oris's current success can be attributed to the company's ability to reinterpret the best designs and innovations from its archives for modern watch buyers – while never abandoning its promise of affordability and quality.