While every Rolex model can be worn differently, there are a few key things you should always keep in mind when trying to style your watch. Can you wear a Rolex Sea-Dweller with a suit? What about a Rolex Cellini with a T-shit and jeans? With this guide here, we're going to make sure you look like a seasoned collector every time you slip your timepiece on and pair it with your outfit. For anyone who needs help in how to wear a watch properly, we are here to help. Because as you'll learn, just putting on a Rolex isn't enough to tie your look together or make you seem stylish. So if you are wearing your Rolex every day or just a few times weekly, this guide can help.
1. Always wear it on the right wrist
When you wear a watch, you put it on the wrist of the hand you do not write with. This allows for easy configurations or alterations with your dominant hand. Because of this, most people will then wear their watch on their left hand. Most Lefty people will simply wear their watch on their right wrist, but some may want to try and track down a lefty version of their watch (if possible) or just have to give in and wear it like they're a righty.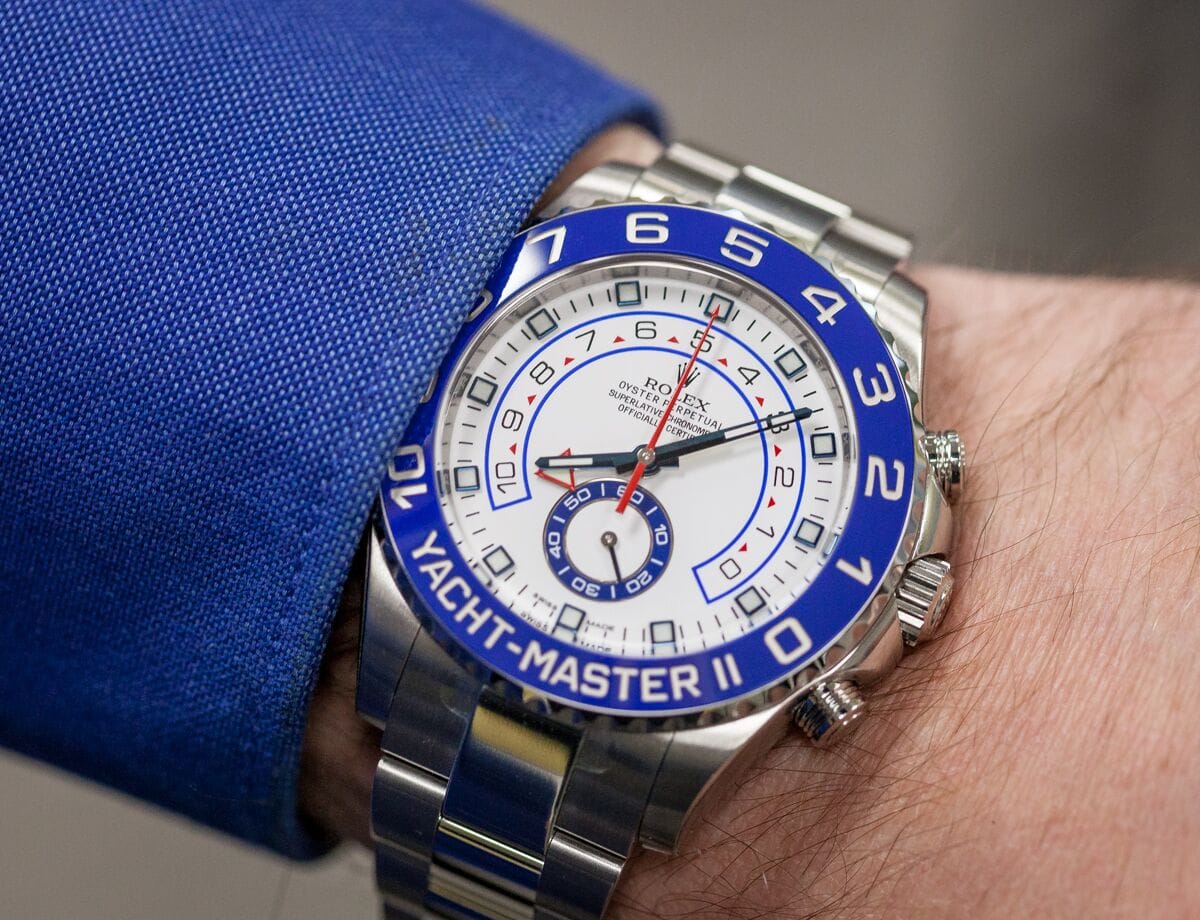 2. Ensure it fits properly
Your watch should also be fitted to your wrist properly by removing any extra links that make it slide around or extending the bracelet so that it's not too tight. If your watch doesn't fit well, it's going to make you look sloppy and unprofessional, or at the very least, like a new collector. And remember, you actually wear your watch just above your wrist, not on top of your wrist. Not sure you're doing it right? Follow our watch sizing guide here.
3. Use the occasion to determine which alloy
You don't need us to tell you gold is dressier than stainless steel. But, when it comes to pairing your watch with the occasion, the alloy is a huge indicator of what's appropriate. If you're going to a gala, reach for a white or yellow gold Rolex with a refined dial over the sports watch – even if that has gold, too. And if you want to dress up a simple but sharp collar shirt and pants for date night, throw on that two-tone. For the Sunday night football party with the neighbors, the stainless steel model or even something with a colored bezel will do.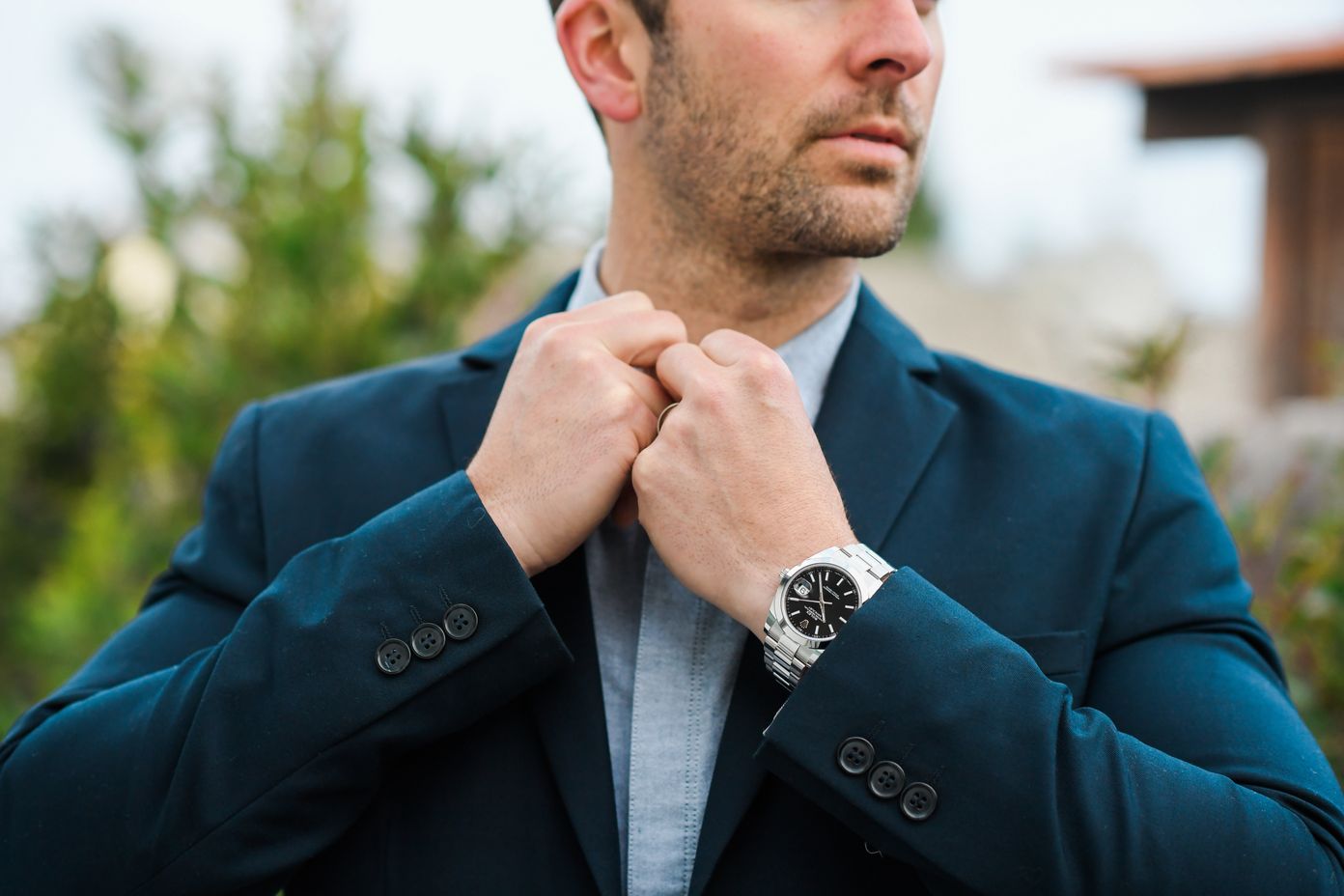 4. Be mindful, not matchy-matchy
If you've got a brown leather band, just be mindful to not pair it with black leather shoes. And if you're wearing a colored bezel or face, don't feel like you need to exactly match it to your tie or your shirt. It's okay for your watch to add a splash of color where the rest of your clothes lack, or to pair a green face with a blue shirt. Everything should be coherent, not matchy-matchy.
5. Remember your watch should enhance your style, not steal the show
On that note, your watch should be the finishing piece that ties your entire look together. While you're proud of your watch, it shouldn't be the main focal point – you should be. Your Rolex should speak to you and your sense of style and totally enhance it. So next time you slip it on, remember that.