Used Rolex GMT-Master II – The Pilots Watch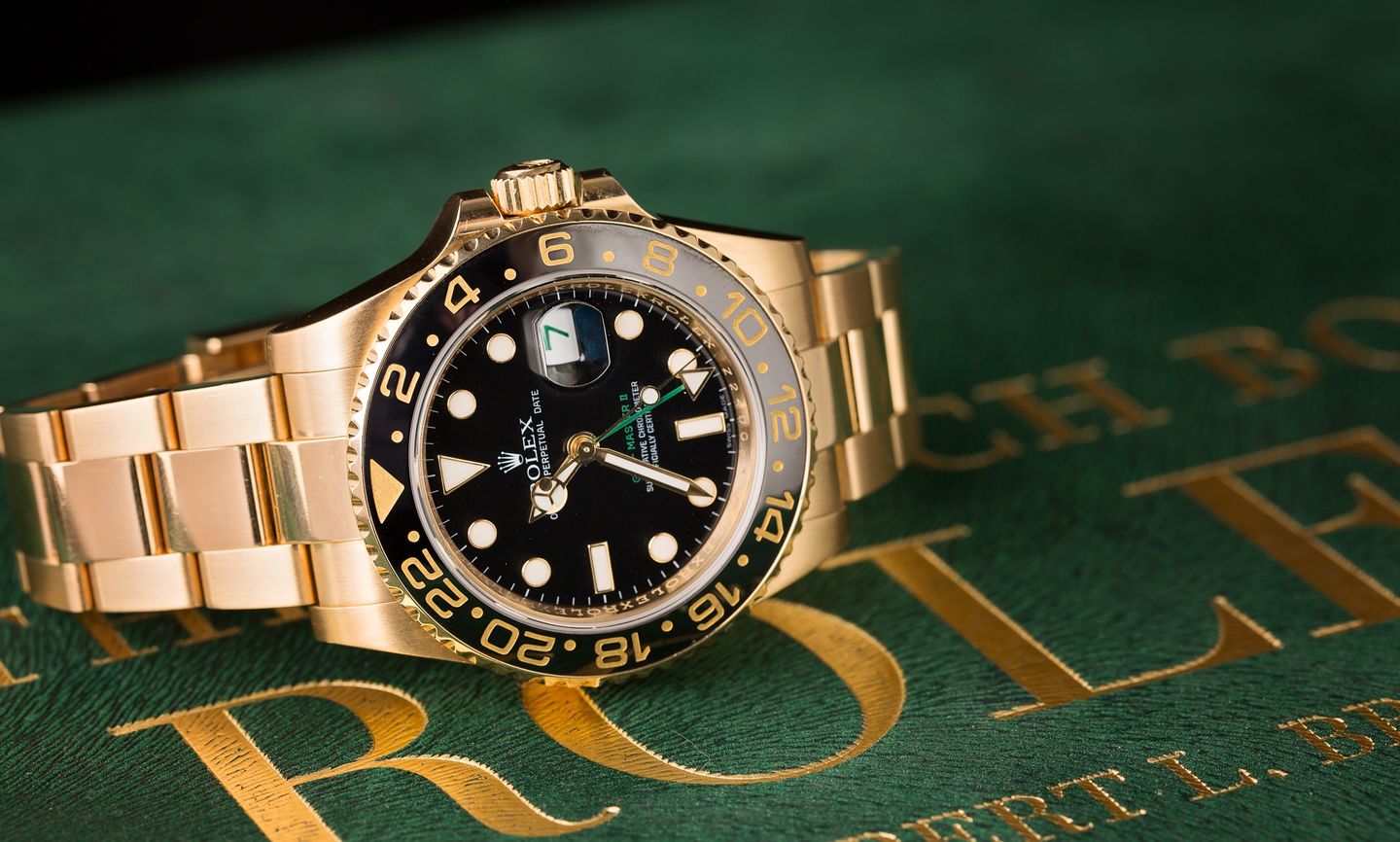 Another one of the Rolex watch models built for a definitive purpose is the Rolex GMT-Master II. The GMT in GMT-Master happens to stand for Greenwich Mean Time or the time zone that is the base for all other time zones in the world. This watch was originally made for the pilots of Pan Am Airways to help them keep track of multiple time zones during the long flights. The watch has the unique ability to have two different our hands so two different time zones could be viewed at the same time saving the pilots a lot of time and monotonous calculation. The watches second hour hand was originally meant to be set on GMT because all things regarding aviation are set in that time so this would help pilots tremendously by keeping track of the actual time as well at GMT and this is where the name GMT-Master was born because the pilots were literally mastering Greenwich Mean Time with the watch.
The watch has since evolved to become popular with a large variety of different people. From businessmen to travelers, to sailors, to military men this model has become popular with anyone who moves between different time zones on a regular basis. It has even become popular with many collectors for the unique look of its Coke (black and red) and Pepsi (red and blue) bezels. It has become more than just a timepiece for pilots on the move; it is now a distinguished piece of jewelry. This watch has been the choice of various different celebrities and people of affluence. The famous actor and governor of California, Arnold Schwarzenegger has been known to wear the Rolex GMT-Master II along with iconic actor Keanu Reeves and star Kevin Costner. It has gained a large flowing with the used Rolex community and is a very beloved watch by many.
At Bob's Watches we both sell and buy pre-owned Rolex GMT-Master II watches at great, market prices. If you came to this website by searching Google for, "Used Rolex GMT-Master II" or "sell Rolex GMT-Master" please browse our selection of pre-owned Rolex watches or if you have any questions give us a call at 1(800)494-3708 and we'd definitely be glad to help. We offer some of the best prices on GMT-Master II on the entire internet and the watches are very popular on our site. Get your GMT-Master II today!