A recent acquisition of a Vintage Rolex Daytona 6265 has revealed a fascinating history of racing and a tie to famous Rolex wearer Paul Newman.
Previous owner "Jeff" recounted that in the 1970s, his father would take him to the Mid America Raceway where he drove an "awesome" Datsun 24OZ.
At the time, Jeff's father was associated with Bob Sharp Racing and had the thrill of racing against actor Paul Newman on several occasions. Like Paul Newman, Jeff's father owned a luxurious Rolex Daytona that he would always wear when racing.  It was his favorite Rolex watch model.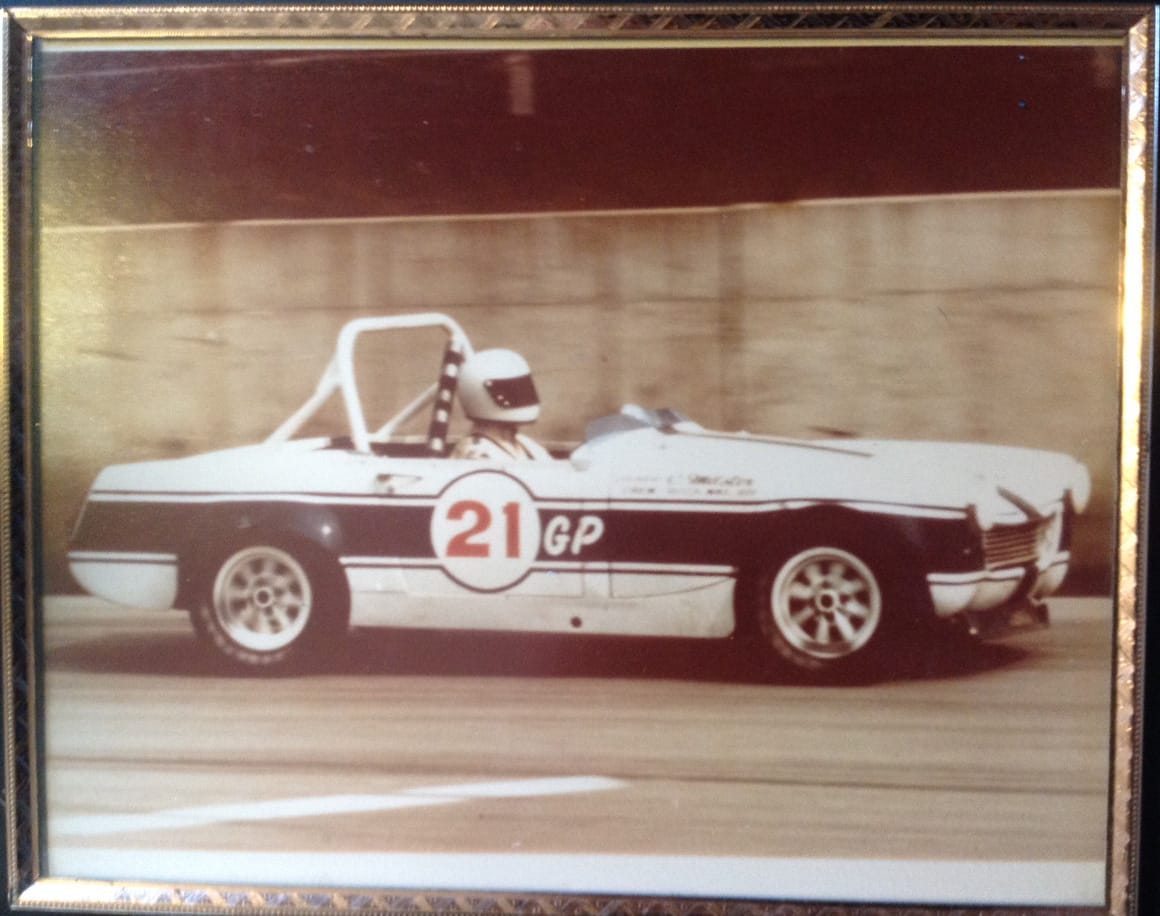 Paul Newman and the Rolex Daytona
Paul Newman is a famous actor and later race car driver who owed and wore a Rolex Daytona. The Rolex Daytona was originally inspired by racing and was designed specifically for enthusiasts. Even the name "Daytona" denotes a sense of racing, as the timepiece is named after Rolex's famous sponsorship of the "Rolex 24 at Daytona" racing event. The rarest and most sought-after Daytona watches are those that were made in the original version and have four-digit numbers. This includes References 6238, 6239, 6240, 6241, 6262, 6263, 6264, and 6265. Each of these references were produced between 1961 and 1987.
It was a pleasure speaking with Jeff and learning about the history behind his father's timepiece. We spent a good deal of time going over all the fond memories that surround his father's Daytona.
Jeff's father's watch is a Rolex Daytona Ref 6265. This is one of the rarer references and a highly-valued collector's piece. However, it is not a Paul Newman Daytona as it does not possess the Paul Newman dial.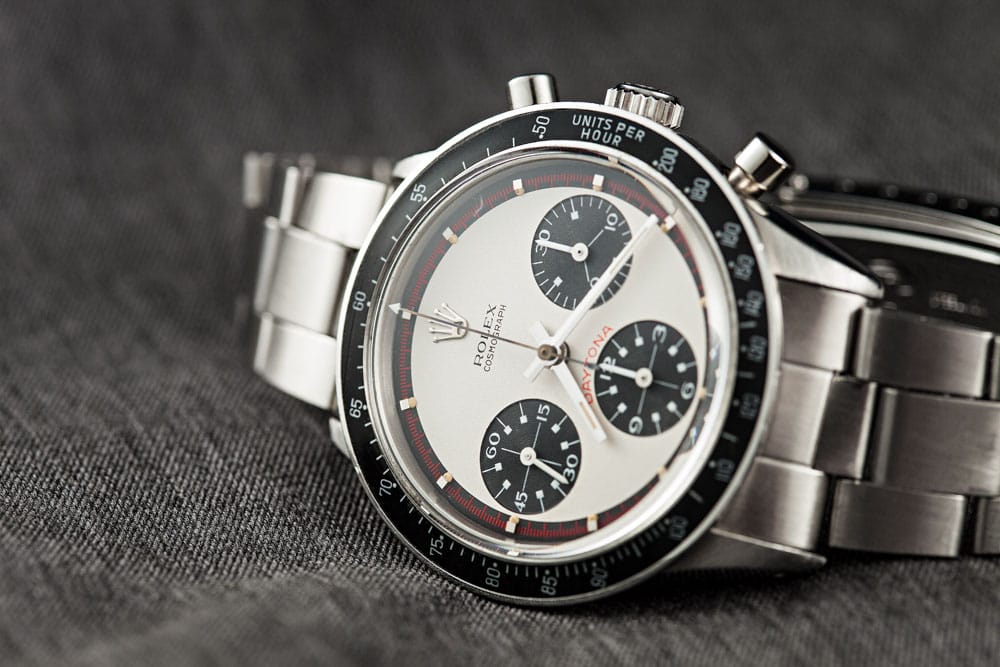 Despite the dial, the Daytona Ref 6265 is just like a Paul Newman Daytona in every other way. Both utilize the caliber 727, 17-jewel movement. Both dials feature three engine turned sub-dials for small seconds, 30 minutes and 12 hours registers. The stainless steel Oyster case features a screw back, screw down crown and two round screw down chronograph buttons. Despite the watch not being a Paul Newman Daytona, these early vintage Daytona watches are one of the most collectable timepieces that Rolex has ever made.
The Daytona was a practical tool watch for race car drivers like Jeff's father. The sub dial feature and reliable Rolex movement would allowing him to keep accurate lap times.