Choosing just one Rolex reference out of the dozens that I've worn and admired over the years is no easy task. In the end, it was a toss-up between the so-called "Steve McQueen" Explorer II ref. 1655 and the "Big Red" Rolex Daytona ref. 6263. Ideally, I'd pick one Rolex at each price point, and in a perfect world be able to afford both – perhaps down the road. But for me, if we're talking about a 'grail watch' right at this moment, the Daytona 6263 wins by a wide margin.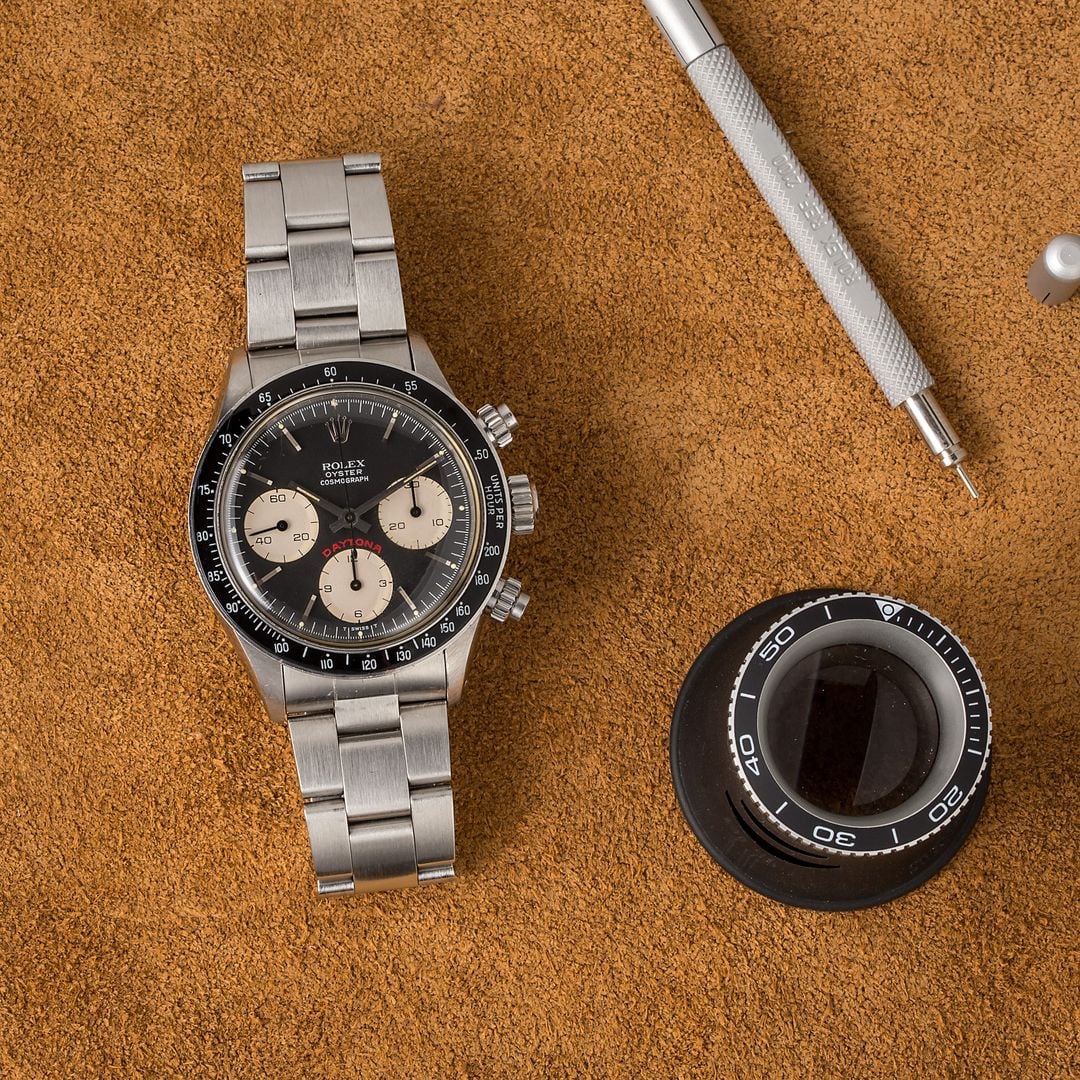 The Rolex Daytona ref. 6263 "Big Red"
The first time I strapped on a Rolex Daytona 6263, courtesy of Bob's Watches founder Paul Altieri on a visit to company HQ in California, I was a bit trepidatious about the 37mm size. Ditto the fragility of some older Rolex references – the Big Red debuted in the early 1970s. Neither one turned out to be an issue. Nor did it pale in comparison to the much more famous and expensive reference 6263 "Paul Newman" version that Paul Altieri also has in his collection (of course), and which I also got hands-on with that day.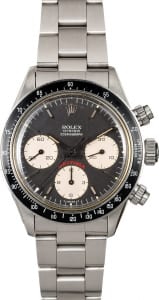 At the time, I happened to be driving a bright red Lamborghini Huracán, and I also wasn't sure that the Big Red was a suitable companion for such a state-of-the-art supercar. But the Daytona with its black dial, black acrylic bezel, and just a touch of red is an inherently racy design, while the Daytona is the ultimate driving watch, so the ref. 6263 turned out to complement the car perfectly. Paul Altieri pointed out that the contemporary stainless steel Daytona with Cerachrom ceramic bezel (reference 116500LN) draws heavily on the design of the 6263, which sports screw-down chronograph pushers and the 'Daytona' name in red, as does the new model. Even the Cerachrome bezel calls to mind the reference 6263.
By the way, not all Rolex 6263 watches with the Daytona name in red are called "Big Reds" – this nickname refers to models with the famous name in an extra-large font. Taken together with its white sub-dials, the Rolex 6263 has a modernist look which truly bridges the gap between modern and vintage.
The Rolex Daytona 6263 "Big Red" would be the ideal watch to pair with a Porsche 911 or Ferrari of a similar vintage. But a Huracán is hardly a poor pairing. The ref. 6263 was one of the select group of Rolexes picked to be part of the recent Bob's Watches and Sotheby's "Driver's Collection" sale, and though it wasn't a Big Red, it still brought lots of style – especially paired with a 1971 Ferrari 365 GTB/4 Daytona Berlinetta By Scaglietti.
Big Reds aren't exactly easy to come by of course, and a similar auction is your best bet of acquiring one these days. They usually carry estimates of about $30,000–$50,000, which may seem like a lot until you compare it with a Paul Newman model. I once saw one in a jewelry shop window in New Orleans after hours, but sadly by the time I returned during business hours, it had already been sold. Eventually, of course, I had to give Paul back his "Big Red" Daytona, but someday, I'll no doubt end up selling all the other watches in my collection to acquire one of my own.