Submariners, Daytonas, Datejusts, and Explorers—much as we writers hate the use of the word "iconic" in marketing materials, but these four watches from the Rolex catalog easily justify the use of the word. You see them everywhere, and even if you don't really know your watches it's easy to pin them down as Rolex offerings. While owning one of these icons is often viewed as a right of passage, of sorts, there's so much else in the brand's repertoire that's equally well-executed and worthy of your attention. Unique complications, elegant design, and of course outstanding finishing are all part of the equation, so don't let their level of popularity fool you. These watches are anything but catalog filler, and in some rare cases, they even act as a gateway to new collectors who want to own the Rolex reputation without choosing a watch that they're so frequently seeing on the wrists of others. Whatever the driving forces behind the buying decision, here are a handful of our favorite off-the-radar Rolexes out there.
The Sky-Dweller
The Rolex Sky-Dweller is about as unique as it gets in the Rolex catalog, as it is effectively the most complex watch Rolex currently has in production. When it first launched it was only available in precious metals (like the example currently listed here), but in 2017 the brand added an assortment of Rolesor gold and steel variants to the collection, making the piece more utility and budget-friendly overall. At a functional level, the Sky-Dweller featured an annual calendar, displayed by a date window at three o'clock and a month indication displayed via a set of indices above the hour markers on its dial (January – 1, through December – 12). It also features a highly legible 24-hour subdial displaying a secondary time zone. This combination is a very practical one, especially for the frequent traveler, but what makes the Sky-Dweller that much more interesting is the mechanism Rolex created to assist in setting the watch. With the crown unscrewed and pulled out until its single setting position, the fluted bezel of the Sky-Dweller can be rotated to three different positions. There is a position for setting home and local time together, one for local time alone, and one for date and month. This sounds a bit complex, but after a very brief interaction with the watch, you'll soon realize that it is incredibly clever, user-friendly and most importantly unique Rolex watch.
Yacht-Master II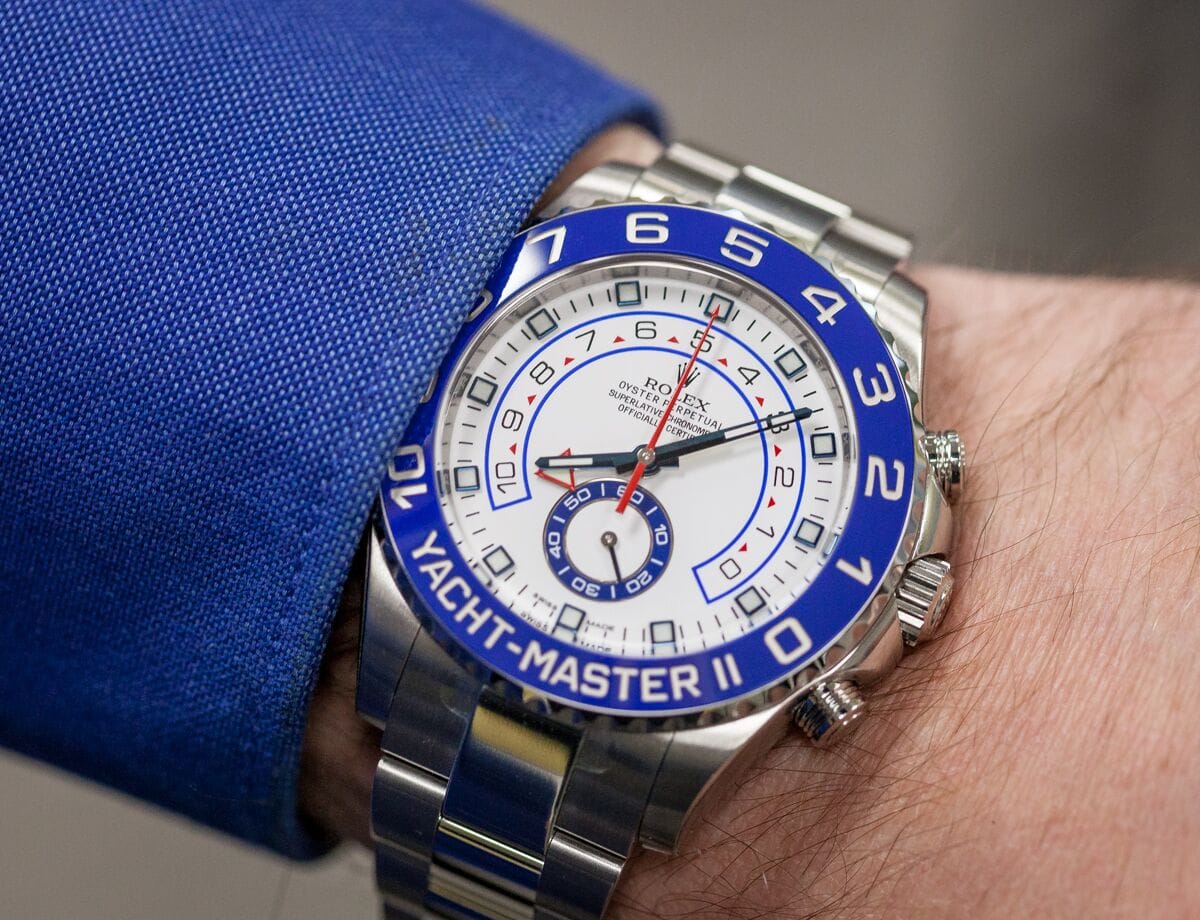 The words big, bold, and unabashed are seldom valid descriptors of a watch from Rolex, though they couldn't be more fitting when describing the Yacht-Master ii reference 116680. Its 44mm case diameter and general proportions are close in line with the Sea-Dweller in many respects, whereas its dial and unique complication are unlike much of anything ever seen from Rolex, or any other watch manufacturers for that matter. That's not to say that there aren't other Regatta timers on the market out there, but the function of the Yacht-Master is a bit different on account of being able to program its countdown for anything between 10 and 1 minutes, thought a clever setting system using both its crown and bezel. Because regatta timing needs to be synchronized, there's also a flyback seconds function activated by its pusher at four o'clock. Much like dive watches have been replaced by dive computers, the regatta timer isn't something that's really required in the sport anymore, but we're sure there are ample practical applications where this unique countdown could come in handy. Barbecue steak timing, anyone?
Cellini Date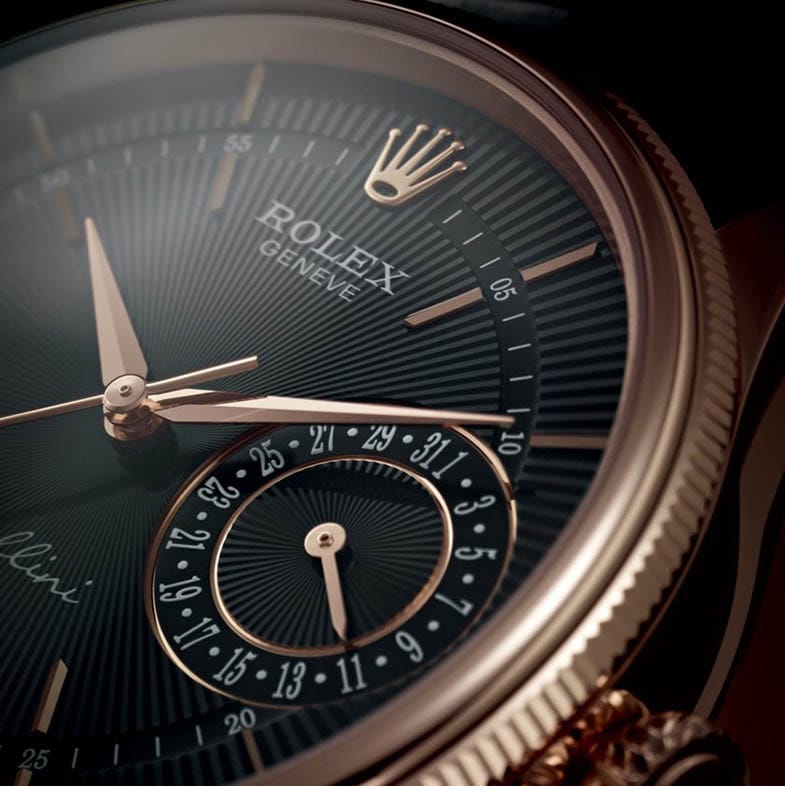 The pool of dress watches on the market is vast to say the least, and most people forget that Rolex has been offering a healthy range of options in the category for years. This Cellini Date is a prime example of a unique Rolex watch that safely rivals many comparable offerings from Jaeger LeCoultre, Zenith, and others. Cased in white gold and measuring a contemporary yet not oversized 39mm across, this Cellini Date features a stunning black dial and matching black alligator strap. Its stepped bezel has a thin polished edge followed by a thin fluted section that adds a layer of depth and detail that pairs perfectly with the aforementioned dial. Rather than a conventional date window and magnifier as seen throughout the majority of the Rolex line, the Cellini uses a pointer date subdial at three o'clock that's slightly oversized. This ensures an appropriate level of legibility, further enhanced by its crisp white numerals. Of the Rolexes found on this list, the Cellini in all its forms remains the ultimate underdog in the category, and on that will still draw comments of "wait, that's a Rolex?" from many enthusiasts and collectors out there.