A voyage into the history the Explorer II 1655
Originally released in 1971, the Rolex Explorer II was the brand's follow-up to their first Explorer collection. Often referred to as the "Freccione", Italian for arrow, because of its extra hour-hand with an arrow shaped tip, the vintage Rolex ref. 1655 was the first reference in the Explorer II family. It is also often called the "Steve McQueen" Explorer because it was said that the famous actor sported one, however this point is heavily disputed among the Rolex collector community with most claiming it as urban legend.
Another point that is often debated is the color of the hour-hand. When the Explorer was first released, its color was orange and some point along the way, Rolex modified it to red. The dates on when the orange was permanently replaced is a point of contention with some claiming mid 70s, while others maintain that the orange hand was still available in the 1980s. Complicating matters is the fading of the color, where red actually fades into orange over the years.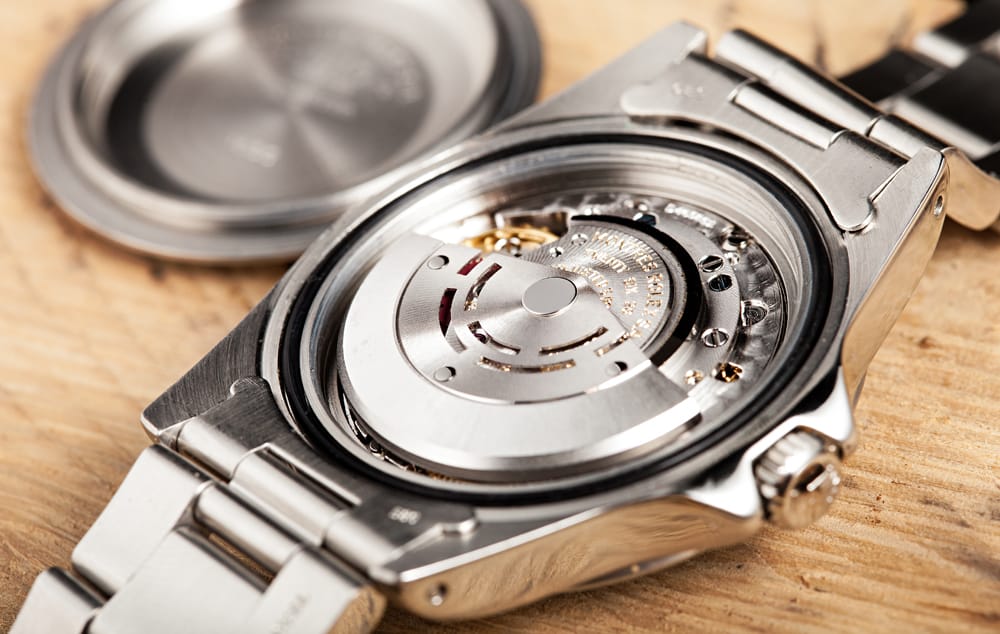 Regardless of the color, the distinct extra hour-hand was created with certain adrenaline junkies in mind – those that spend plenty of time in grottos, underground, around the poles, and other areas where looking to the sky to distinguish between daylight and nighttime hours is impossible. Instead, the hour-hand points to a 24-hour scale on the bezel fixed onto the 40mm stainless steel case, helping the wearer to differentiate between day and night.
The Explorer II 1655 was in production for just under 15 years, from 1971 until 1985. In the earlier editions of the Explorer 1655 the second hand was a straight needle and Rolex updated this with a second hand equipped with a luminescent dot in their later models for increased legibility in the dark. There were also different dial and bezel configurations created throughout the ref. 1655 history.
Two very interesting factors that appeared on the dial over the years included the "Frog Foot" coronet and the "Rail Dial". The "Frog Foot" coronet refers to a particular shape of the Rolex logo crown where lines thinner, resembling a frog's foot. The "Rail Dial" is one where the letter "C" in "Chronometer" and "Certified" align perfectly across the two lines of white text, as is the case in this particular Explorer II 1655. On this Rolex 1655 there is also the "T Swiss T" label under the 6 o'clock position to indicate the use of tritium as the luminescent on the watch, which was later changed to "T Swiss <25 T".
During its time, the Explorer II 1655 was not as popular as other Rolex watches. Today, however, it's a totally different story. The combination of a solid and attractive sports watch, historical ambiguity, urban legend, and interesting design variations has led the ref. 1655 to become a particularity interesting and collectible piece.