Rolex Revolution - Accessorize with a Rolex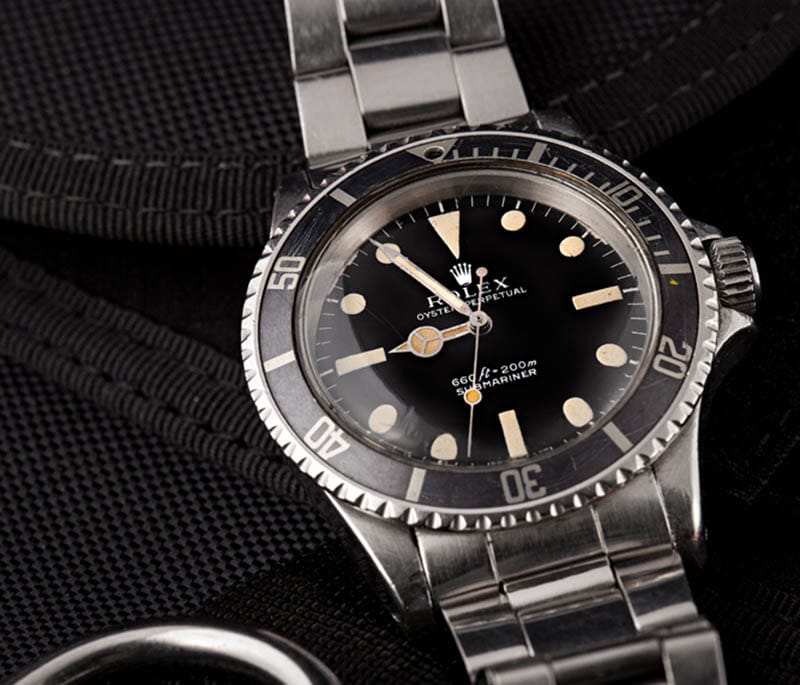 When you own a Rolex you wear it to make an impression. The Rolex name and look is synonymous with luxury, style and achievement. Rolex offers a wide range of model styles, each featuring a unique appearance. Some Rolex models offer a rich and luxurious look with 18k yellow gold while other use colorful and unique dials to make a statement. Many Rolex models also offer special features like the 24-hour graduated bezel available on the Rolex GMT-Master or the date aperture available on the Rolex Date.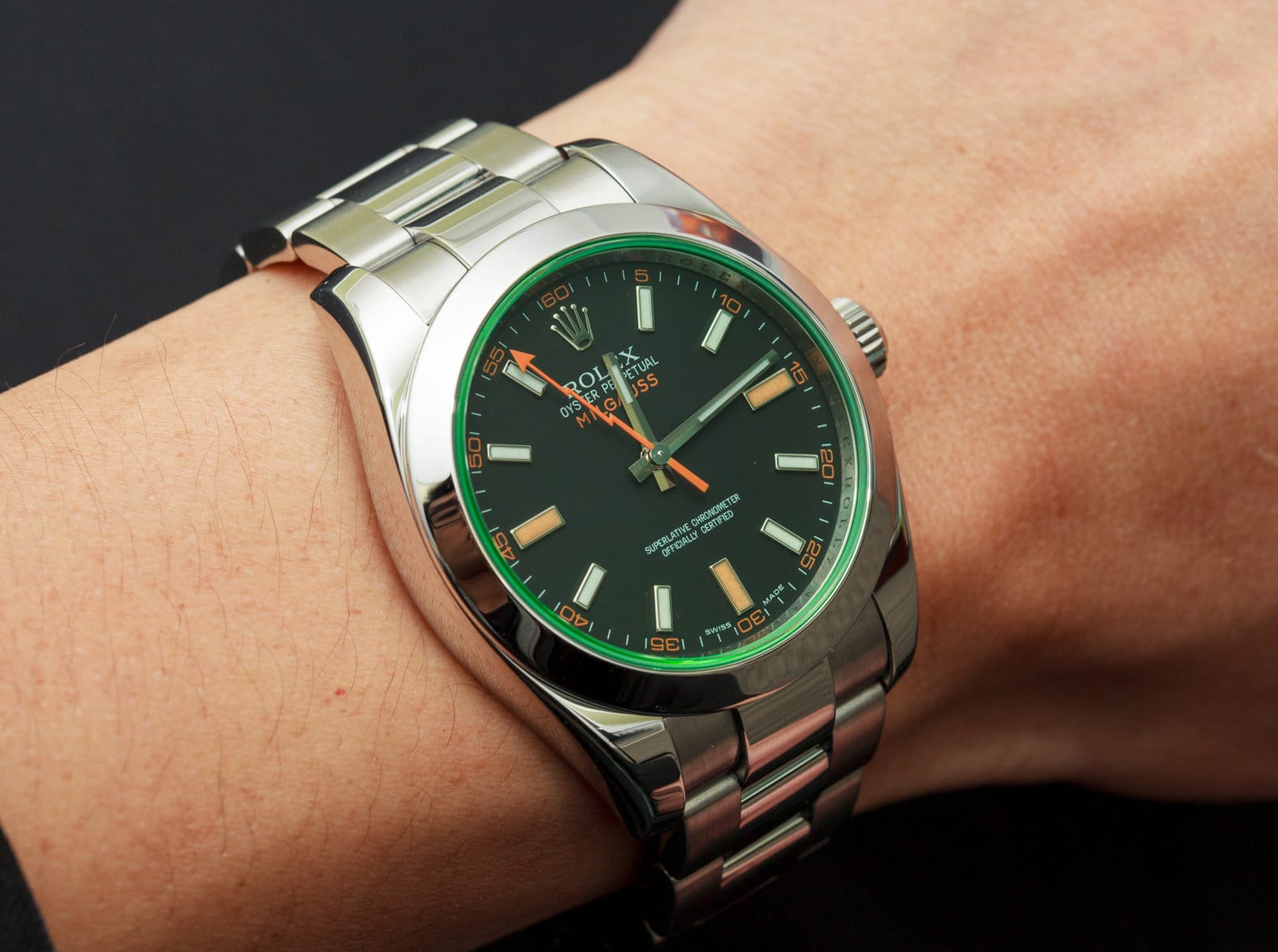 No matter which model you select you want your watch to make an impression. Luckily, any Rolex watch you buy will be impressive. It is up to your personal preference to choose the particular model and style. Many Rolex wearers opt for watches that have a classic look. For example, the Rolex President is made of 18k yellow gold with a complimentary champagne dial. This look certainly commands attention on the wrist and has been worn by some of the most successful men in history. Its elegant and sophisticated look is perfect for suits and tuxes, but can also be sported at the golf course or at work.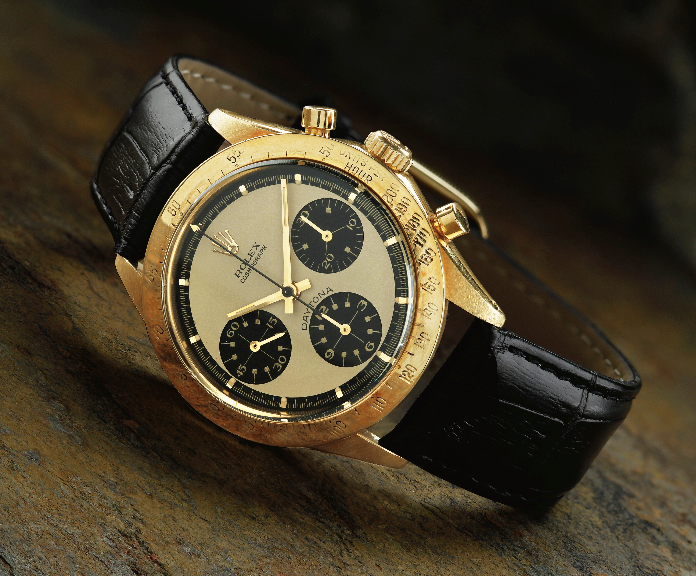 Though a classic and even luxurious look is important, you may still want a watch you can get rough with. All Rolex watches are durable; however, some are made for more extreme environments like deep water depths. The Rolex Submariner is an extremely durable model that offers a water-resistance rating of 300 meters or 1000 feet. Though not as luxurious as 18k gold, the stainless steel design offers better scratch and corrosion resistance. The Submariner and other stainless steel watches offer a far more relaxed look while still making an impression on the wrist. You can enjoy wearing this watch underwater as well as at the movie theater.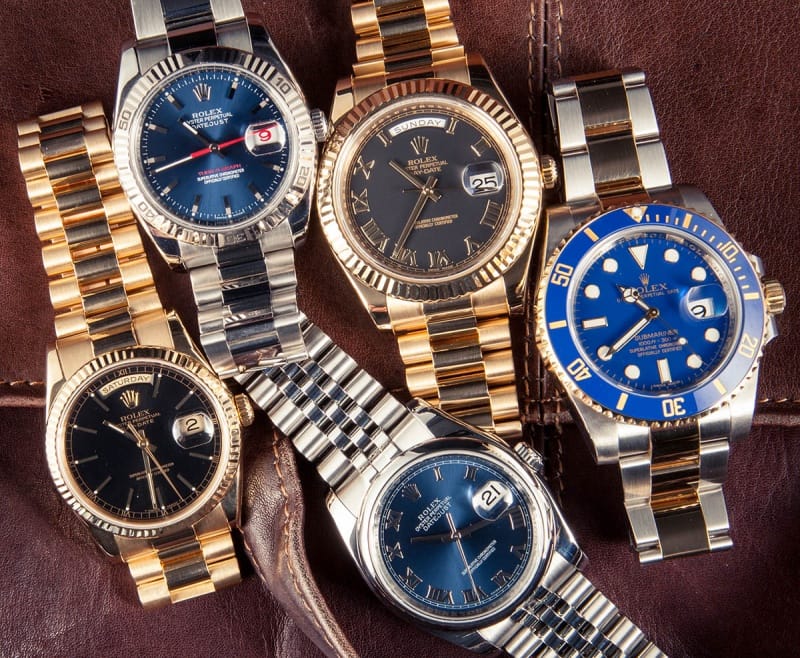 Rolex timepieces offer unique and innovative designs, perfect for any wearer's needs. While the average men's watch case measures 36mm, larger models measuring up to 40mm are popular. These larger models certainly command more attention with their large and impressive design. The average case width for many Rolex ladies' watches is 26mm; however, some reach widths of 31 or even 36mm.
Whether you are looking for an impressive timepiece to display your success or a durable and innovative watch for recreational activities, Rolex has something for you.