How to Set Your Rolex Yachtmaster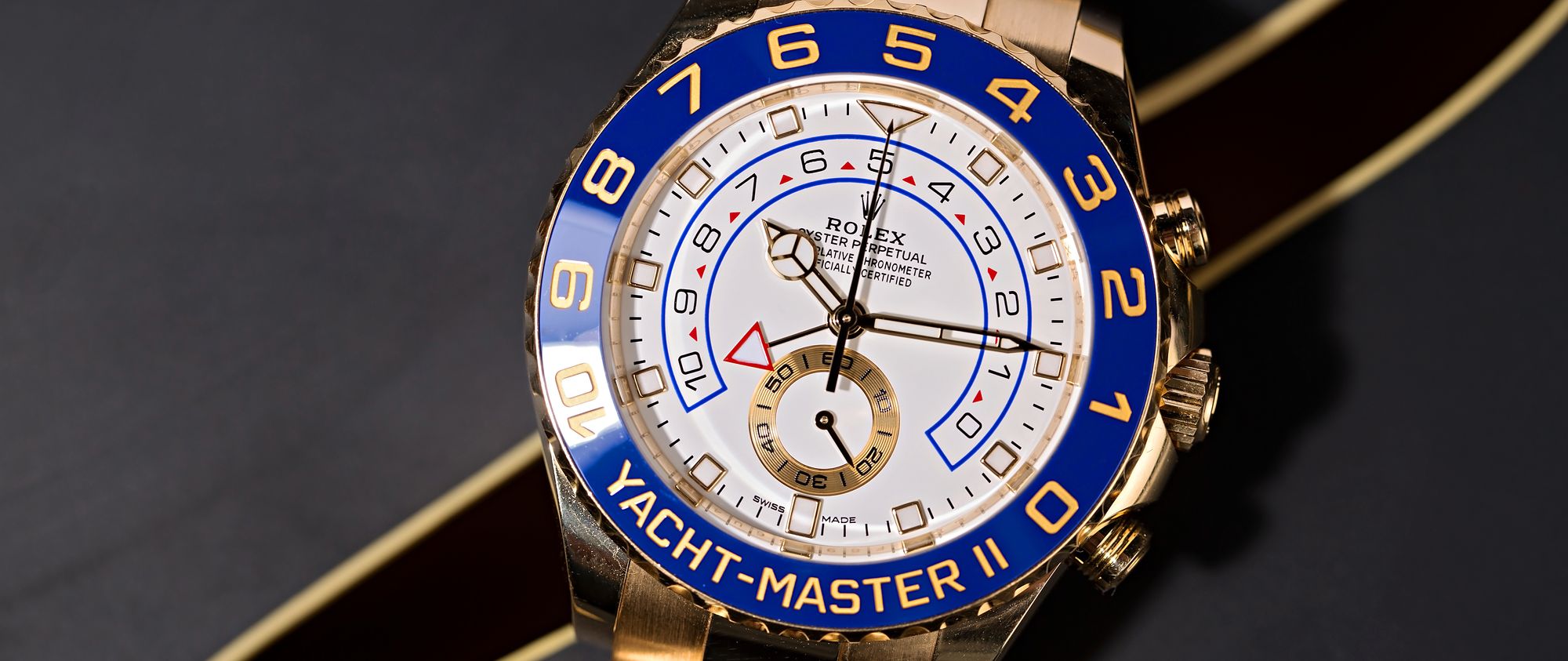 Launched in 1992 as a luxury-oriented collection of sports watches, the Rolex Yacht-Master combines the core design and functionality of traditional Rolex Professional models with the added exclusivity of precious metals.
Despite being classified as sports watches, all Rolex Yacht-Master models include the use of either solid gold or platinum, and they can be found in several different case sizes and with a variety of metal options. Additionally, all Rolex Yacht-Master watches share the same core set of features, consisting of three centrally-mounted hands for displaying the hours, minutes, and seconds, along with a date window at 3 o'clock and a rotating bezel that can be used for measuring elapsed time.
How to Set Your Rolex Yacht-Master:
First, unscrew the winding crown until it is completely free from the threads that secure it to the case.
To set the date display on your watch, pull the winding crown out to the first position and rotate it to advance the value displayed by the date window. 
To set the time, pull the winding crown out to the second position; the seconds hand will come to a complete stop. 
Rotate the crown in either direction until the correct time is displayed by the hands. If the date display advances past the desired value while doing this, repeat the previous two steps to correct the date.
Once the time and date have been set, push in the winding crown and screw it back down to the case.
* The winding crown on your Rolex Yacht-Master must be fully screwed down to ensure that it stays protected against moisture and dirt. 
How to Use Your Rolex Yacht-Master's Bezel
To use your Yacht-Master's bezel to measure elapsed time, simply turn it until the inverted triangle is aligned with the current position of the minute hand.
You can then read the amount of time that has passed by referencing the minute hand's position against the 60-minute scale on your watch's bezel.
Equal parts functional and luxurious, the Yacht-Master perfectly represents Rolex's identity as both the producer of high-performing sports watches and the single most famous luxury manufacturer in the entire world.