Used Rolex Dallas
Bob's Watches is the leading online dealer of fine luxury used Rolex watches for Dallas, TX. Purchase with confidence assured that the market value for used Rolex watches is current. As you navigate through the website and view our range of pre-owned Rolex watches, you will find buy and sell prices presented for each Rolex watch.
Over time, a Rolex will continue to keep its value, and there has always been a vibrant marketplace for used Rolex watches in Dallas.  An ideal way to acquire one of these fine timepieces at a reasonable price is through buying pre-owned watches. Rolex watches represent quality and status, and so owners of Rolex watches preserve them very well, taking care to keep them like new. Used Rolex watches in Dallas marketplaces are in as-new condition.
A Rolex watch is not just a timepiece. It is a precision instrument as well as a stylistic statement about your individualitywhen worn. But you don't have to be a celebrity or a high-powered wealthy executive to wear a Rolex. Purchasing a Rolex watch, because of their endurance and timeless quality, is a smart investment. It is a way to treat yourself well, and like a piece of fine jewelry, a valuable acquisition that can be passed onto your heirs.
The quality and marvelous selection of used Rolex watches we offer gives us great pride. Since the selection of pre-owned Rolex watches is constantly changing, our customers get one of the finest selections of major luxury timepieces available in Dallas.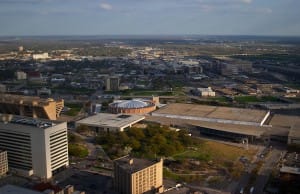 Customers seeking to purchase that one special watchalways count on Bob's Watches' extensive selection of luxury timepieces.
Bob's Watches guarantees that every pre-owned Rolex watch we sell is authentic and has been inspected at the highest of standards.
Our Rolex watch experts offer the finest selection of pre-owned Rolex watches in the world. Theymeticulously inspect our previously owned timepieces and certify and authenticate all timepieces.
Due to the high enthusiast demand for Rolex watches, we are always interested in purchasing used Rolex Dallas watches as well as entire collections. You can always depend on Bob's Watches for prompt and secure transactions. If you own a fine watch or collection for sale, we want to hear from you!
Our friendly and experienced staff is here to assist you in the selection of your next
Luxury Timepiece.
In Dallas, shopping and eating are two activities that are pursued with much enthusiasm.  Best bargain shopping opportunities abound.  From hearty barbeques to gourmet you will thoroughly enjoy the eating experience in Dallas.  You can expect fantastic dining, shopping and events in Dallas. The southern hospitality is welcoming and friendly, and Dallas is proud of its service industry. There are Broadway shows, ballets, comedies, museums, events for sports fanatics, and much, much more.