There are a lot of watchmaking complications out there that aren't particularly useful for the "mass market" – moonphase complications in particular, but also others. A yachting timer (like the Rolex Yacht-Master II) for example, is designed to aid in the countdown to the start of a regatta (a yacht or boat race). Oh, I'm sorry. You don't spend your weekends competing in regattas? That's ok though, as its function also has other applications in the real world (but more on that later).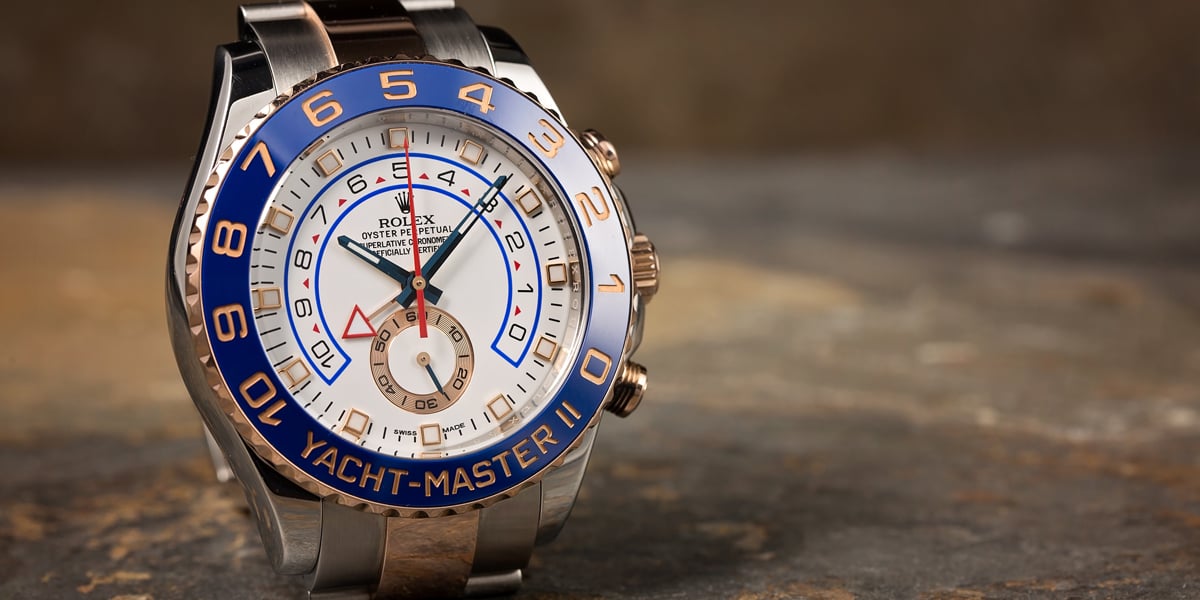 The Purpose of a Yachting Timer
When competing in a regatta, getting off of the starting line is a bit of a convoluted process. Powered by wind, there is no "mashing the throttle" from a standstill to get things moving. Thus, a running start of sorts needs to be undertaken, which means a countdown takes place as boats jockey for position in relation to the starting line.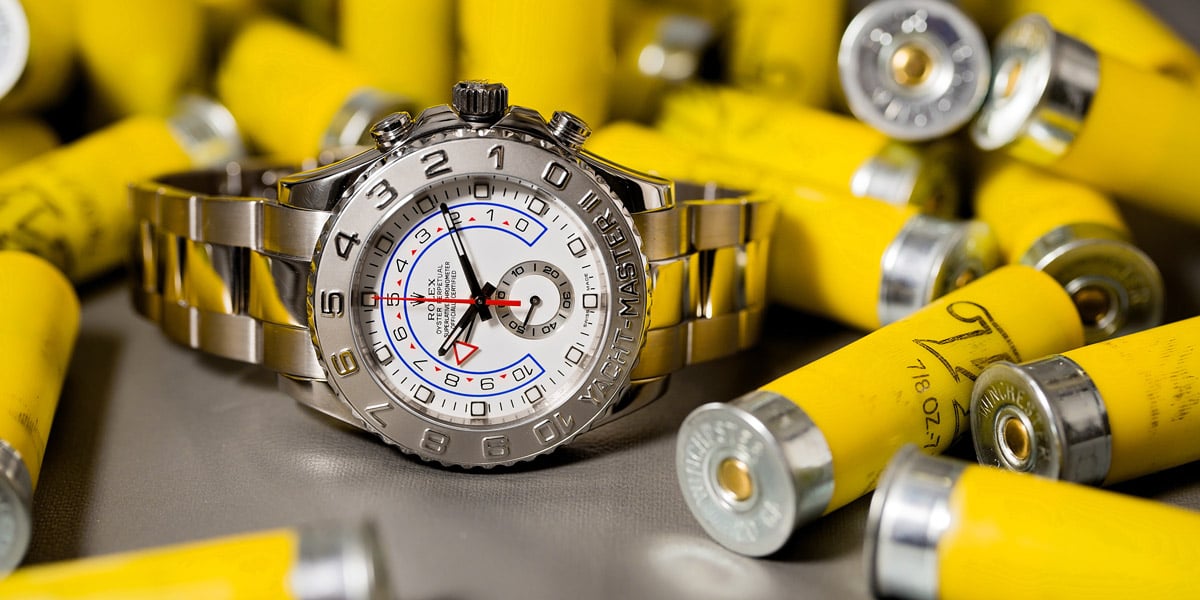 Typically a 5-minute interval (with some variance), the yachting timer complication – also called a regatta timer – was created specifically for timing these countdowns. A sound is typically triggered to announce the starting of this countdown, giving competitors warning to start their timers and prepare to launch out of the starting gates. If you want to dig deeper into that, Cruising World has a great "Racing 101" feature, but you probably get the fundamentals by now at the very least.
Sure, a small percentage of us might get out on a sailboat from time to time. Of that contingent, a few might actually even compete here and there. The thing is, you really don't need to be out on the water to make use of a yachting timer. Just think for a second about all of the little tasks in your daily lives that could benefit from a short-run countdown timer. Steaks on the BBQ, your child's time-out, that chat with a work colleague that always feels like it goes on forever ("oh, sorry Susan, I've really gotta run"), short intervals of billable time in the office, time remaining in a presentation; if you think about it long enough, you'll certainly come up with a few more too. You might not need/use it every day, but at the very least, it makes for an interesting alternative to the conventional chronograph.
Famous Regatta Timers
Over the years, a number of brands (other than Rolex) have gotten into the category, especially during the '70s. Heuer's catalog included both the Skipper and later the Heuer Regatta. The former used a 15-minute chronograph sub-dial, with each 5-minute increment/slice being painted a different color – a method both simple and effective.
The Heuer Regatta on the other hand is slightly different. 5 circular cut-outs on the dial change color minute by minute as they count down. Rather than a conventional chronograph setup, the Regatta is more like an Omega Chronostop in the sense that the timer is always running, yet you can instantaneously reset your 5-minute interval on the fly by using its pusher at 2 o'clock.
Beyond these two noteworthy pieces, there were also a number of pretty obscure offerings from Lemania, Aquastar, Memosail, and others, but of course, the big modern entry to the category comes from Rolex, and she's a complicated thing to say the least. The Rolex Yacht-Master II is hands-down the most interesting, complex, and cleverly engineered yachting timer on the market thus far. Powered by the Rolex Caliber 4161 movement, and good for a power reserve of 3 days, its countdown timer is actually programmable in intervals between 1 and 10 minutes. Confused? Here's how it works.
First, unscrew the crown (without pulling it out), and rotate its external Ring Command bezel counter-clockwise till you reach an end stop. This is the "programming position." From here, using the reset pusher at four o'clock allows you to move the oversized countdown timer hand between the 1 and 10 indices on the inner timing track of its bezel. Next, you simply reposition the bezel and screw its crown back down, and from this point onwards resetting the timer on the Yacht-Master II will reset it to the preset interval. At this point, whether you want to time the five-minute countdown to the start of a regatta, or the two minutes per side you want to grill that thick-cut steak for, you're all set.