Last week we hosted a special dinner at our Newport Beach headquarters for a few close friends and well-known watch collectors. There was no guest speaker, nor were there any watches for sale. Instead, this Collectors Dinner was just an evening for some friends and fellow enthusiasts to get together, eat some great food, look at some amazing watches, and enjoy the best company we could have possibly imagined. 
The Bob's Watches Collectors Dinner
With a private chef cooking up a three-course meal and ample drinks to go around, the intimate group of guests spent the evening laughing, swapping watch collecting stories, and reminiscing about times when you could pick up a vintage Rolex Daytona for only a few thousand dollars.  
While the guest list was small, attendees included everyone from Eric Wind of Wind Vintage to Michael Morgan of Iconic Watch Company and well-known Southern California collector, Morgan King. Even Enzo, the friendly 'Goldendoodle' that belongs to Bob's Watches CEO, Paul Altieri made an appearance to pick up any stray bits of food that might have been missed during dinner.
Following the meal, Morgan King surprised everyone by whipping out a couple of decks of cards and doing some astonishingly good magic tricks with them (it turns out that he is a member of the Magic Castle in Hollywood). We all know Morgan for his love of watches, but his interest in magic along with the hilarious performance that he puts on while he pretends to stumble through mind-blowing card tricks was something new to all of us.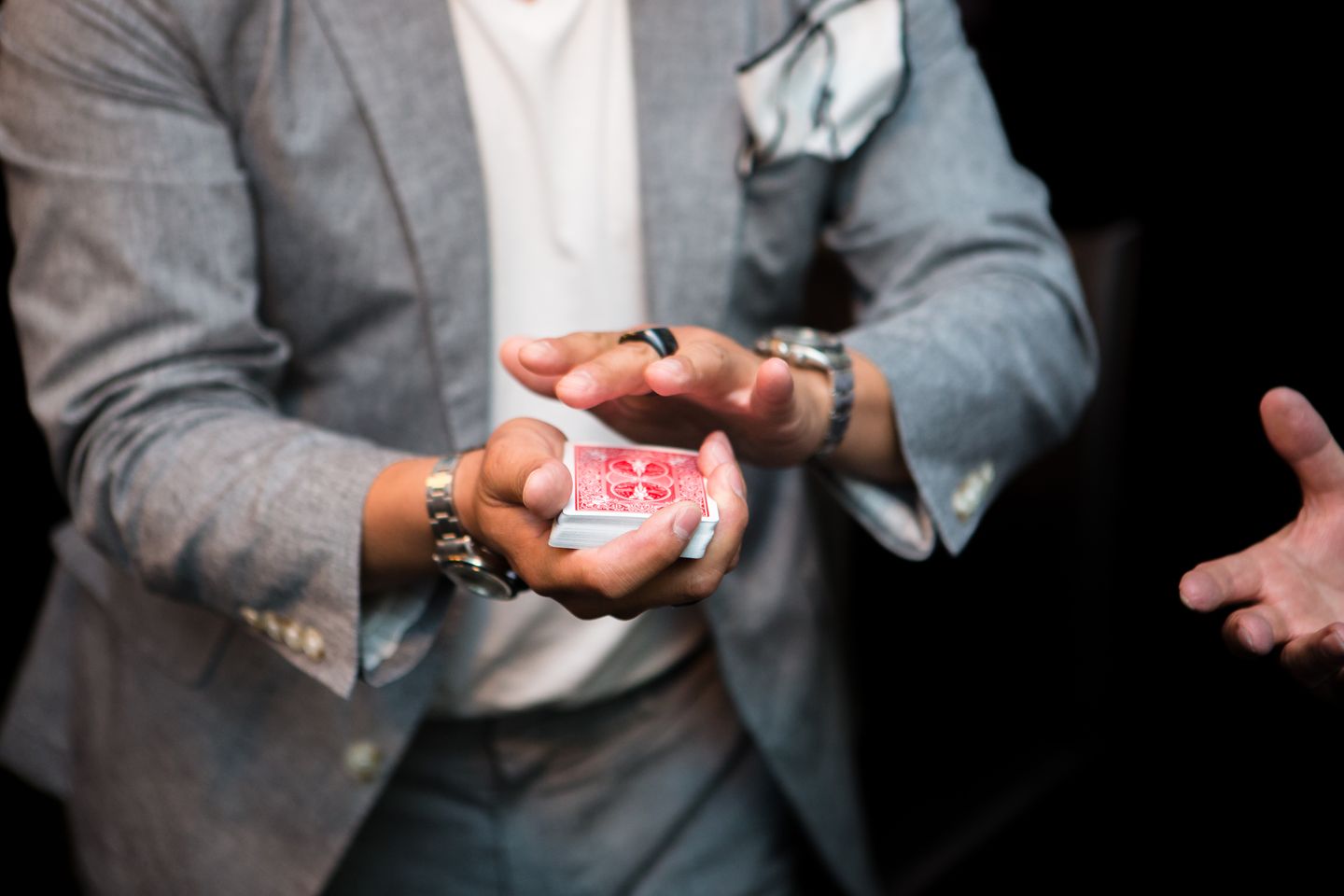 Although the Bob's Watches Collectors Dinner was all about enjoying each other's company, the watches that could be spotted that evening are certainly worth a second glance. From a Rolex Paul Newman Daytona, to a ref. 5517 MilSub and a 2915-1 Speedmaster with an absurdly tropical dial, every single watch at the Collectors Dinner was one worth mentioning. 
They say that a picture is worth a thousand words, so here is the official photo recap of the first-ever Bob's Watches Collectors Dinner.