Rolex Finance Options
Thought that owning a luxury watch was just a dream? It doesn't have to be with easy payment options that might just make that next sports watch you've been looking at a reality.
Financing a Rolex isn't something you will find plastered all over the internet. That might be because it almost seems too good to be true. When you're using a trusted source, financing a pre-owned luxury watch might make sense.
How To Finance Your Rolex Watch
If you're looking to finance your Rolex it's as easy as 3 simple steps.
Step 1: Start by choosing the watch you want on our website.
Step 2: On Checkout choose the "Monthly Payments" option.
Step 3: Follow the instructions for approval and choose the payment plan that works best for you.
That's it. Get started right now by clicking on the Prequalify Now button below to browse our huge selection of Rolex watches. Remember to select monthly payments on the checkout page if you're interested in a monthly payment option.
Why Opt For Rolex Financing?
If you have enough cash to pay for your next Rolex timepiece upfront we encourage it. Financing is a good alternative though. Get your watch now and pay for it over a set period of manageable payments.
PAY OVER 6, 12, 24 MONTHS WITH RATES FROM 0-30% APR FOR A LIMITED TIME ONLY
From 0% APR - For a limited time only, Bob's is offering monthly payments with rates from 0% APR!
Buy now using Affirm and pay off your purchase in easy, fixed payments over 6, 12, or 24 months at rates from 0-30% APR. Down payment may be required depending on your credit and the offer is good only for transactions below $17,500 USD. For example, for a loan amount of $1,000, you only pay $83.34 per month for 12 months at 0% APR. Previous purchases ineligible for offer. Offer subject to change at any time. Estimated payment amount excludes taxes and shipping fees.
* Subject to credit check and approval. Rates from 0-30% APR based on creditworthiness. 0% offer is valid from November 1, 2017 ET and is subject to change at any time. Previous purchases are not eligible for offer. Affirm loans are made by Cross River Bank, a New Jersey State Chartered Commercial Bank, Member FDIC.
Each second hand watch listed on Bob's Watches website is unique and there it's not guarantee that you're going to find another just like it. Don't let that stylish timepiece you've been looking at get away.
Your Next Watch Could Be A Valuable Investment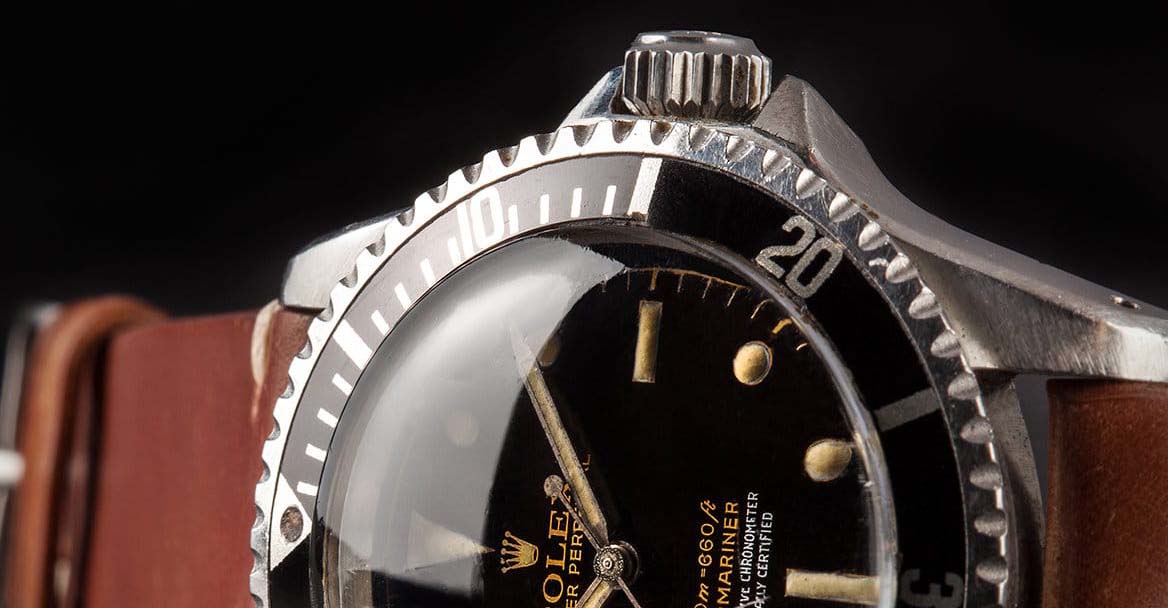 When buying a Rolex most people don't realize that they are investing their money in a valuable timepiece that will appreciate in value over time. Unlike a car, which depreciates and loses value over time, a Rolex could actually make you money over time. That is because a handcrafted mechanical movement watch produced by Rolex doesn't become obsolete when a new model is introduced.
How Does Rolex Financing Work?
When you finance a Rolex it can be a quick and easy experience. There are a number of different ways to make payments on a Rolex timepiece. Using a preferred financing method can make it easy to use their credit option during checkout. Simply choose Financing through Affirm as the payment option at checkout and then proceed. 
Get started by browsing our collection of Rolex watches to find the perfect timepiece.  Those looking for help selling your Rolex can visit our Sell Rolex page to get a quote.
FINANCING