FAQs about Pre-Owned Rolex Watches
Do all watches come with documentation?

Each watch we sell comes with detailed documentation that offers a full watch description as well as the serial number and model number. Because the manufacturer's warranty has expired, you will receive a limited one-year warranty from our vendor.
What does "Perfect - Like New Condition" mean?
If we classify a watch as "Perfect – Like New Condition" it means that the pre-owned watch looks as it did the day it was purchased. The timepiece will be in pristine and mint condition, both cosmetically and mechanically. Each watch is thoroughly inspected by our experts to ensure that it is authentic and has no defects. We set high quality standards and only sell watches that meet them. Though we offer many watches in perfect condition, there are others that may have minor scratches or markings but are still in excellent shape.
Will the watch fit my wrist?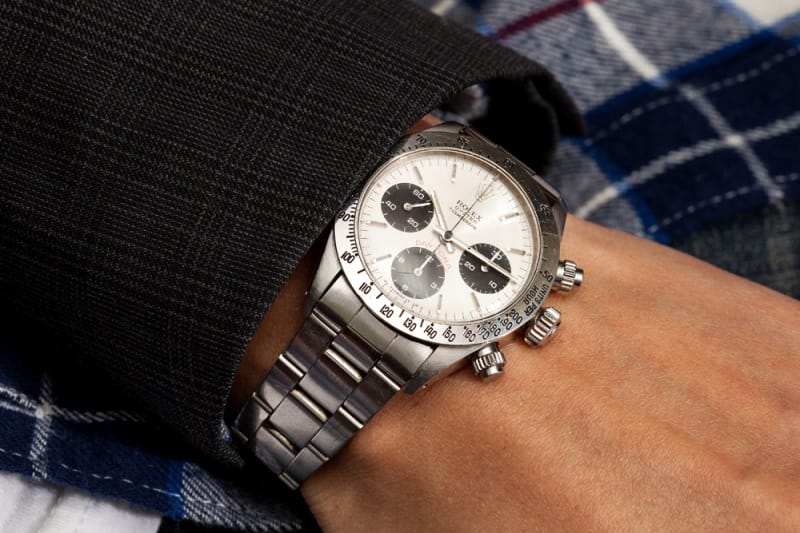 Each watch is fitted with a bracelet that will fit what we consider to be a standard wrist size. If you require a larger size bracelet we can provide extra links for an additional charge. Rolex watches are easy to resize to fit any wrist comfortably.
How do I measure my wrist to ensure a proper fit?
To get an approximate measurement of your wrist use a soft measuring tape. You can also wrap a piece of ribbon or string around your wrist and measure it against a ruler to determine the approximate size of your wrist. Remember that this is approximate sizing and is not a 100 percent guarantee for perfect sizing.
You can use the following manufacturer guide to determine the right size for you or the person you are buying the watch for:
| Men's Standard Bracelet Sizes | |
| --- | --- |
| Adult Small | 5-1/2" to 6-1/2" |
| Adult Average | 6-1/2" to 7-1/2" |
| Adult Large | 7-1/2" to 8-1/2" |
| Adult X-Large | 8-1/2" to 9-1/2" |
| Women's Standard Bracelet Sizes | |
| --- | --- |
| Adult Small | 4-1/2" to 5-1/2" |
| Adult Average | 5-1/2" to 6-1/2" |
| Adult Large | 6-1/2" to 7-1/2" |
| Adult X-Large | 7-1/2" to 8-1/2" |

Is my watch really water-resistant? Can I go swimming with it?
Every modern Rolex watch has been tested for water resistance. The total depth rating will vary between models. However, even though your Rolex watch is water resistant we discourage you from taking it into the pool or shower. Overexposure could lead to a duller and less attractive look. If you do wear your watch in the pool or shower, be sure to rinse it in clean water and dry it thoroughly.
Are there benefits to buying a pre-owned Rolex over a brand new Rolex?
Pre-owned Rolex watches offer many advantages over brand new ones. For example, when you purchase a brand new Rolex it immediately depreciates in value, up to 20 or 30 percent. You are also paying retail markups. A pre-owned Rolex does not depreciate immediately after it is purchased. Instead, pre-owned Rolex watches tend to hold their value over time and can be priced close to its original purchase value if you choose to sell it later.
Many of the most popular and highly collectable Rolex models are vintage timepieces that are no longer in production. This means that if you want a vintage timepiece you will have to buy a pre-owned one. One major benefit of buying a pre-owned Rolex is that no one will be able to tell that it is used. Instead, with proper care and maintenance, your Rolex will last for years to come.
How do I determine the age of my Rolex?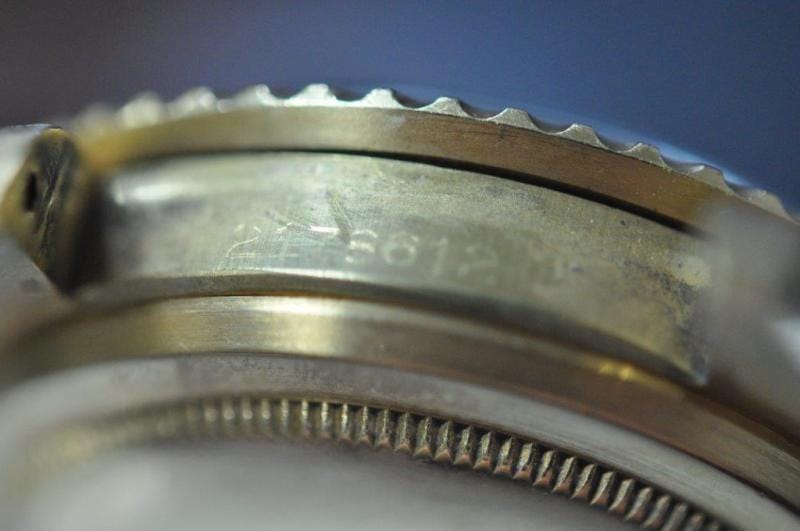 Rolex models tend to be produced for a number of years. To determine which year your watch was manufactured you will need to read your watch's unique serial number. This number can be used to look up which year the watch was made.
Do all Rolex watches come with serial numbers?
Yes. Each Rolex we sell will have its unique Rolex serial and reference numbers, each located in the proper place. You can view the watch's serial number by removing the watch band from the twelve o'clock and six o'clock ends.
How does Bob's Watches offer such great prices? My local jeweler has the same piece priced for considerably more!
The team at Bob's Watches has some of the best connections in the business, including high end dealers. We also buy pre-owned Rolex watches from owners. This large buying market allows us to offer a wide range of watches at the best price.
I have never bought a Rolex watch online. Why choose Bob's Watches?
Bob's Watches is one of the largest retailers of Rolex online. We have created a safe and friendly online environment that caters to our customers' needs. You can comfortably shop for luxury wristwatches from the privacy of your home. If you have any questions or need any help, we have experts standing by. Bob's Watches is proud to offer our customers a wide variety of Rolex timepieces, all at competitive prices. Bob's Watches is also protected by a 256 bit SSL (Secure Socket Layer) making it completely secure. We also value our client's privacy and will never sell or distribute your information. Whether you are a first-time buyer or you are an avid collector, Bob's Watches has the right Rolex for you.